Psoriasis and Psoriatic Arthritis Risk: What to Know
Was this helpful?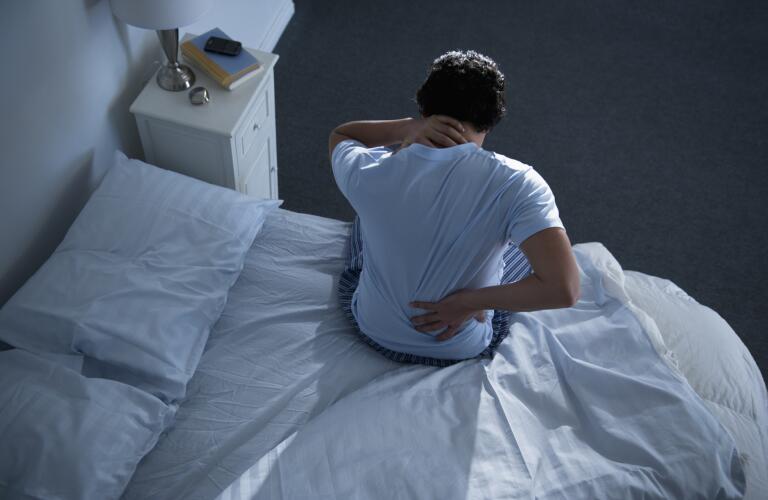 The risk of psoriatic arthritis (PsA) is much higher in people with psoriasis (PsO) than in those without the chronic skin disease. Fewer than 1% of Americans overall will develop joint pain and swelling from psoriatic arthritis. But in those with psoriasis, around 1 in 3 will get psoriatic arthritis, sometimes many years later. Both psoriasis and psoriatic arthritis stem from a combination of genetic and environmental factors. Your genes put you at risk for these conditions, but then something in your lifestyle triggers these diseases so they start exhibiting symptoms.
There isn't any one specific gene for psoriasis and psoriatic arthritis. Instead, a few different genes are thought to be involved. One likely culprit is a group of genes called the human leukocyte antigen (HLA) system.
Once you have psoriasis, certain risk factors increase your chances of developing psoriatic arthritis, including:
Skin symptom severity. People with severe psoriasis that covers a lot of their skin are at greater risk for psoriatic arthritis. That's likely because having more inflammation in your skin correlates to more inflammation throughout your body.
Nail disease. Pitted or grooved nails could be a warning of psoriatic arthritis to come. Inflammation may be the common factor between nail and joint disease.
Obesity. Being very overweight raises your risk of both psoriatic arthritis and psoriasis. And if you have psoriasis, you're more likely to add psoriatic arthritis into the mix if you carry a lot of extra weight. One potential reason is that fat tissue fuels inflammation.
Family history. Having other family members with psoriasis or psoriatic arthritis increases your likelihood of developing psoriatic arthritis.
Smoking. Research on smoking and psoriatic disease has been mixed. Some studies showed a link between smoking and psoriatic arthritis progression, while others didn't. Experts believe the chemicals in cigarette smoke set off chronic inflammation. If you have psoriasis, smoking can make symptoms more severe, so talk to your doctor about resources to help you quit.
Infections or injury. An injury or a viral or bacterial infection can set in motion the processes that cause both psoriasis and psoriatic arthritis. And if you already have psoriasis, an injury might be the tipping point that leads to psoriatic arthritis.
We don't know exactly why people with psoriasis are so much more likely to get psoriatic arthritis, but both conditions do revolve around the immune system and inflammation. The same overactive immune system causes inflammation and produces symptoms in both cases. In psoriasis, the immune system mistakenly attacks skin cells, revving up skin cell production. Those extra cells build up on the skin and form scaly red, purple, brown, or silver patches called plaques.
In psoriatic arthritis, the immune system incorrectly attacks your joints, which causes pain, swelling, redness, and stiffness in joints all over your body, including those in your fingers and spine. It also affects areas where tendons and ligaments attach to bones, such as your Achilles tendon. Some people have pitting, crumbling, or other changes to their nails. If you have psoriasis, keep an eye out for these symptoms and keep your doctor informed so you can take action quickly.
Even if you have any or all of the risk factors, that doesn't mean you're destined to get psoriatic arthritis. Two out of three people with psoriasis never have the joint component of the disease. Still, it's always good to know your risks. You may not be able to prevent psoriatic arthritis, but you could lower your odds of developing it by doing things like quitting smoking or losing weight. Knowing your risk can also help you recognize signs of psoriatic arthritis if you do develop it, so you can treat it early.
Was this helpful?