Personality Traits of People With Psoriasis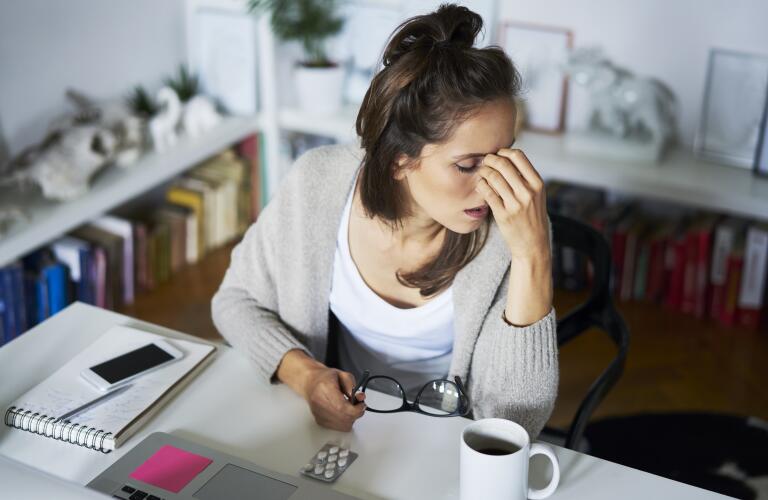 Worldwide, as many as 125 million people live with psoriasis, a chronic autoimmune condition that causes skin cells to build up quickly in the outermost layers of the skin, eventually forming scales or patches. For some, these patches may be particularly unpleasant, causing symptoms such as itchiness, pain, and skin discoloration. Psoriasis is linked to an individual's unique genes and immune system, and experts believe people with this specific genetic predisposition can develop psoriasis after they're exposed to certain environmental triggers.
5 Tips For People With Psoriasis From People With Psoriasis
Doctors have identified several risk factors for the condition, such as family history and high levels of stress. But less is known about which personality types may be more likely to develop psoriasis–although new research is offering fascinating new insights.

You've probably already heard of Type A and Type B personalities. Recent research shows that many people with psoriasis actually have a Type D personality—these individuals typically experience more negative emotions. It's estimated that almost 40% of psoriasis patients have a Type D personality, compared to only 24% of healthy individuals.
According to the research, Type D personalities are more likely to suppress, or inhibit, their behaviors and expression of negative emotions in social situations. This could be due to a fear of rejection or disapproval. But as negative emotions build up without release, you could become more likely to experience discomfort, stress, and anxiety. In turn, these feelings may lead to more psoriasis flare-ups.

It's generally accepted that each person's unique personality, including yours, develops from five core traits:
Agreeableness: Your sense of empathy and sympathy for others. Put simply, agreeableness means being kind to other people.
Conscientiousness: Your sense of responsibility and duty, which comes from your ability to predict what's needed in the future.
Extraversion: Behaviors which may be classified as assertive, energetic, and sociable.
Neuroticism: Moody and irritable behaviors which may contribute to emotional instability.
Openness to experience: Your tendency to engage in intellectually challenging tasks, which require inquisitiveness and thoughtfulness.
Within each of these core traits, there are many different subtraits which ultimately determine your personality. Some of these subtraits, such as the tendency to be very self-conscious or more mistrustful of other people, are more evident in psoriasis patients. Further, psoriasis patients may be more likely to develop maladaptive schemas—these self-defeating patterns of thought and memory usually begin in childhood. But this skewed way of thinking often makes people living with psoriasis falsely believe they are failures, social isolated, or vulnerable to harm.

People with psoriasis are also often prone to developing psychological problems, such as depression and anxiety. Many of the symptoms of psoriasis, such as itching, may contribute to these problems, especially if they're severe. As doctors work to better understand psoriasis and mental health, they're finding that the same biological processes that help psoriasis develop may also affect your emotional state.

It's thought that certain proteins, called cytokines, may be responsible for depression in psoriasis patients. Cytokines promote inflammation and heighten the immune response within your body. Research shows that cytokine levels may be much higher in people with depression compared to those without the condition. Stress from living with psoriasis may help boost cytokine levels in the body, creating a repeating cycle of psoriasis flare-ups and mental health issues.

One recent study also found that doctors may be able to predict your psoriasis symptoms and their severity based on your mental health history. If your thoughts and emotions are usually negative, or you've already experienced depression, you could be more likely to develop certain psoriasis symptoms, such as itching, which interfere with your daily life.

Finding an effective psoriasis treatment requires openness and honesty, but you may have difficulty communicating with your doctor. You can help keep lines of communication open by:
Asking questions about your condition, symptoms, and treatment options.
Being honest about your symptoms, including any mental health problems you experience.
Choosing a doctor you feel comfortable talking to.
Writing down what you want to talk about before your appointment.
Real life with psoriasis can be especially challenging. Any personality type can develop psoriasis, but Type D personalities may be more likely to live with the condition. If you have a Type D personality, you may find it especially difficult to discuss your condition with your doctor. But being honest and open with your healthcare team is the best way to find the treatment that works best for you.
Was this helpful?