PHYSICIAN VOICES

New Treatment Options for Psoriasis

Was this helpful?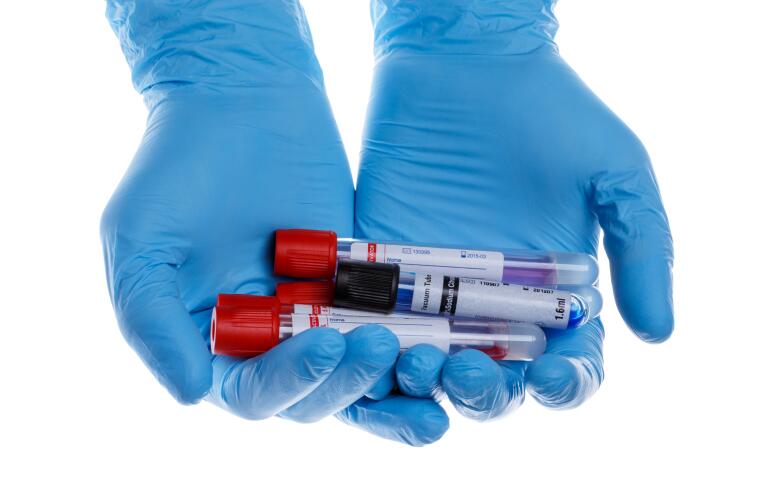 Psoriasis is a serious autoimmune disease that causes a rapid buildup of cells on the surface of your skin, triggering the formation of red, scaly plaques. Psoriasis can also result in the development of psoriatic arthritis, cardiovascular disease, and other inflammatory diseases. Basically, if you have psoriasis, your immune system is in overdrive.
Thankfully, treatment options for psoriasis, especially for patients with moderate to severe psoriasis, have been revolutionized in the past 15 years with the introduction of biologics, a type of genetically-engineered medication meant to inhibit specific functions of the immune system. Since then, treatment options for psoriasis have become more and more targeted, and more and more effective.
5 Tips For People With Psoriasis From People With Psoriasis
Before the emergence of biologics, psoriasis patients were treated with immunosuppressants, like cyclosporine and methotrexate, meant to suppress the immune system overall. Some even underwent chemotherapy.
While these treatment methods mitigate psoriasis symptoms, they often come with more severe side effects and a higher chance of developing other infections, because they wipe out the entire immune system. Then, researchers began to take a closer look at what exactly is happening inside the body during psoriasis.
There are certain pathways of the immune system that react when you get a cut or scrape, sending cells to the surface of your skin to fight off possible infections and heal the wound. In people with psoriasis, these specific pathways have an overactive immune response. Sometimes, there's not even an injury to trigger sending cells to the skin, but their system still goes into healing mode.
Once researchers discovered which specific inflammatory pathways were involved with psoriasis, they began to single out those pathways in treatment options, rather than the entire immune system. Yes, targeting these select pathways still comes with the risk of developing an infection, but the list of infections has been significantly reduced, and doctors are better able to monitor for infections because they know which ones they're looking for.
The first biologic, approved by the Federal Drug Administration (FDA) in 2004, that targeted specific passageways involved in psoriasis was Enbrel (etanercept). Enbrel and similar drugs like Humira (adalimumab) and Remicade (infliximab) are classified as tumor necrosis factor-alpha (TNF-alpha) blockers. These TNF-alpha blockers come in an injectable form or intravenous infusions given by your doctor, and injection frequency varies from once or twice a week to every 6-8 weeks.
TNF-alpha is a cytokine, or protein inside your body that encourages inflammation to occur. If you have psoriasis, you likely have a surplus of TNF-alpha production in your skin, and sometimes even your joints. By closing down pathways containing these cytokines, TNF-alpha blockers help postpone or even end the inflammation that causes psoriasis flares. Once physicians started this specific targeting with TNF-alpha blockers, we saw a much higher response rate in psoriasis patients--with up to 75% improvement.
Interleukin-12 and 23 Blockers
The second class of biologics to hit the market are known as interleukin-12 and 23 (IL-12/23) blockers. Like TNF-alpha, interleukins are proteins involved in the inflammation and immune response. The main difference between TNF-alpha blockers and IL-12/23 blockers is the former targets one pathway in the immune system, while the latter targets two pathways. As an added benefit, the interleukin blockers only have to be injected quarterly. The most common IL-12/23 blocker is Stelara (ustekinumab).
A more recent group of biologics, IL-17 blockers, have proven even more effective than previously introduced drugs - and faster. In fact, patients report drastic improvement after just two to four weeks. This is because the IL-17 blockers block more essential pathways associated with psoriasis. In other words, they address the core of the issue better than ever before. The first IL-17 blocker to be approved by the FDA is called Cosentyx (secukinumab). While the injections are more frequent than IL-12/23 blockers (weekly for the first five weeks, and then monthly), the results thus far have been extremely successful. Taltz (Ixekizumab) is the newest IL-17 blocker approved by the FDA. This drug works like Cosentyx, but with fewer number of injections for the first 12 weeks.
Occasionally, patients can develop antibodies toward his or her biologic, and the biologic may stop working. Coupling the biologic with the oral drug, methotrexate, helps minimize antibody production, keeping the biologic as effective as possible. Researchers are continuing to explore the benefits of combining medications.
One major benefit of newer psoriasis treatments like biologics is significantly fewer side effects. My patients may complain of slight nausea or small reactions at injection sites, but nothing severe enough to change their treatment. The main thing to watch out for is developing an infection, since biologics still target certain passages in your immune system. While they affect less of your immune system than earlier psoriasis medications and lessen the number of infections you may contract, it's still important to monitor your body and keep in touch with your doctor. There are other uncommon and rare side effects associated with biologic agents that your physician can discuss with you.
There may not be a complete cure for psoriasis yet, but the research hasn't stopped. Researchers are constantly conducting clinical trials, investigating new connections between psoriasis, genetics and the various inflammatory pathways involved in the condition. With so much dedicated psoriasis research, and the progress we've already seen, patients and clinicians have good reason to feel hopeful for a future cure.
Was this helpful?