How to Face the Day With a Psoriasis Flare-Up
Was this helpful?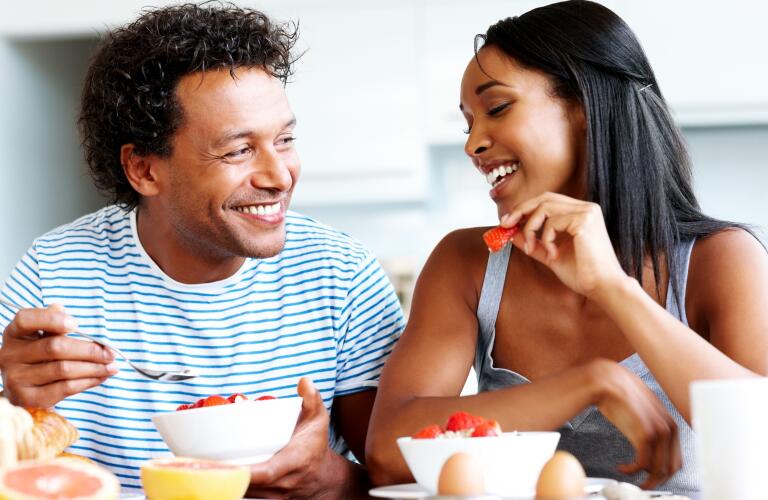 As many as 8 million Americans live with psoriasis, a common skin condition resulting in itchy, painful scales or red patches called plaques that develop on the surface of the skin. This chronic disease, which usually comes and goes over time, may cause significant distress. Psoriasis may negatively impact your quality of life and increase your likelihood of developing other problems like depression or anxiety.
The balance between psoriasis and mental health can be difficult to maintain, but it is possible to live well with psoriasis. Even though the condition may take a mental toll, you can still manage symptoms to achieve greater health. And if you have trouble dealing with psoriasis or its effects on your mind and body, your doctor can help you discover effective treatments that relieve symptoms and allow you to live more comfortably.
If you've lived with psoriasis for a while, you probably already know what a flare-up looks like. But if you've recently been diagnosed, you may be unaware of which symptoms to watch out for.
5 Tips For People With Psoriasis From People With Psoriasis
Psoriasis flare-ups are characterized by certain symptoms, which usually include dry, cracked skin, itching, burning, soreness, or bleeding around plaques, red patches of skin which may be covered by silvery scales, small, scaly, red bumps on the skin, swollen or painful joints, and thickened, ridged, or pitted nails. Some of the more common triggers include alcohol consumption, bug bites, cuts, or scrapes to your skin, certain medications, infections, smoking, or stress.
Dealing with psoriasis can be frustrating, but following your doctor's treatment plan is the best way to manage symptoms and improve your skin's health. However, even if your treatment is effective, it can still be difficult to maintain a positive mental state in the middle of a flare-up. To boost your mental health while dealing with psoriasis, try:
Eating a healthy diet: Certain foods, such as alcohol, caffeine, fried foods, refined carbohydrates, or sugary snacks may taste good, but they can negatively impact your mood. If you have a flare-up, try to stick with healthy foods which may help improve your state of mind, such as nuts, leafy greens, fresh fruit, and beans.

Exercise: A large body of research links physical activity with improved mental health. When you exercise, your brain releases endorphins, which are chemicals that boost your mood and give you energy. Regular exercise, even during flare-ups, can help relieve stress and prevent serious problems like depression.

Face-to-face contact: Spending time with family or friends who are aware and accepting of your condition can make a world of difference in your mood. It can be incredibly helpful to talk with someone you trust who can listen to your concerns and frustrations without judgment.

Getting enough sleep: Getting a good amount of sleep is essential for maintaining positive mental health. In general, most people should aim for between seven and nine hours of sleep each night.

Professional help: Mental health professionals can play an important role in helping you cope with your condition and the baggage it brings with it. Talking to a therapist or counselor is nothing to be ashamed of; rather, it shows that you're committed to staying healthy mentally and physically. On bad flare-up days, try to schedule a therapy appointment to take some of the edge off. If you're too uncomfortable or self-conscious to leave the house, look for a therapist who provides therapy over the phone or video call.

Even if you take steps to stay positive, you may still have difficulty managing psoriasis and stress or other conditions you may have. Your doctor can help you determine which interventions or other treatments may be more effective in promoting positive mental health while helping your skin heal. There's no one-size-fits-all solution to dealing with psoriasis, but together with your doctor you can create a plan that's best for you.
Was this helpful?