SOCIAL VOICES

Finding 'Me' Time: Why It's Crucial to Manage Stress With Psoriasis

Was this helpful?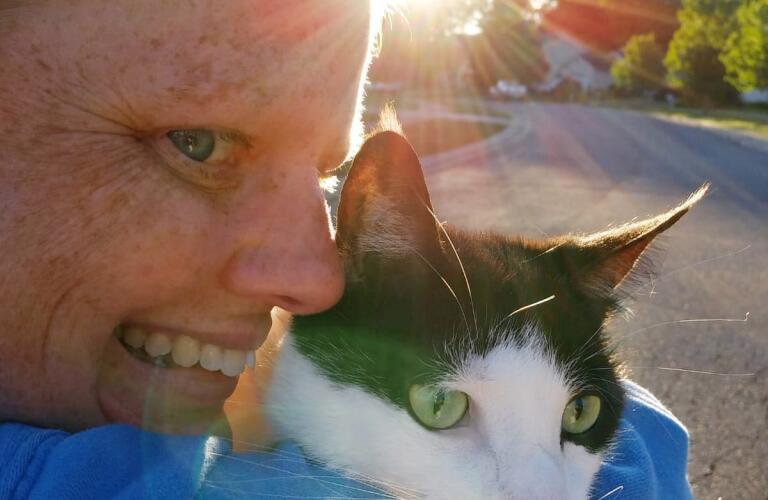 When you have psoriasis, it can feel like your entire life revolves around doctor's appointments, finding the right medication, easing pain and itching, worrying about flares, navigating insurance issues, and so much more. Managing psoriasis is stressful, to say the least. When you add in normal, everyday life stressors like work, family, and finances, it's no wonder many psoriasis patients feel overwhelmed. As someone with psoriasis, I know how challenging it can be to stay on top of it all–but I've learned tools over the years that help me center myself and stay resilient.
The stress of psoriasis can take a real toll on your quality of life. And the World Psoriasis Happiness Report 2017 shines light on this. This global report from Leo Innovation Labs and the Happiness Research Institute received input from 121,800 people with self-reported psoriasis across 184 countries, and it noted a big gap in happiness levels between those with psoriasis and those in the general population. At the top of the list for the strongest psychological predictor of unhappiness? Stress. In fact, 60% of the psoriasis patients surveyed reported feeling moderately to extremely stressed in their daily lives. The study revealed that in the United States, psoriasis patients experience 40% more stress than the average citizen.
5 Tips For People With Psoriasis From People With Psoriasis
Stress can take more than just an emotional toll. It can also affect your physical health, causing skin inflammation flares and a worsening of psoriasis symptoms. According to the National Psoriasis Foundation, stress is one of the most common psoriasis triggers. And since a psoriasis flare can cause more stress, patients may feel like they are in a perpetual loop.
Between my son and I, we've been dealing with psoriasis in our house for nearly 20 years. For both of us, stress is our number one trigger for flares, especially the itching and the burning. Finding ways to manage stress is a top priority.
While nothing can take the place of a mental health professional, taking time for yourself–just yourself–may help you get off this hamster wheel of stress to improve your psoriasis and mental health. Here are some ways I've found to focus on me.
Get back to nature: Grab a comfy blanket and head outside to watch the sun rise or set. Go on a walk or run on a trail in the woods. Sit and watch the birds in a quiet park.
Pet cuddles: Snuggle with your furry (or scaly) friend and feel the tension of the day start to disappear.
Exercise: Of course, there are days when you have zero motivation to get your body moving, but I've found that exercise is one of the best ways for me to get rid of stress. I love kickboxing, and hitting the heavy bag is a great way to move through life's disappointments and craziness.
Journaling: Take a few minutes each day to write down at least one good thing that happened to you or something you are thankful for. At the end of the week, read back to yourself all of these positive thoughts. Staying grounded and focusing on what really matters can help relieve stress.
Good tunes: Find your favorite song and turn up the volume. Don't be afraid to dance like crazy in your bedroom or belt it out on your morning commute to work.
Laugh: Read the comics, tell some silly jokes, watch a ridiculous commercial, or scroll through social media to find some funny anecdotes or cat videos. Get in some good belly laughs to relieve stress and reap the benefits. It's even okay to laugh at yourself!
Just breathe: When all else fails, breathe and focus inward. Take deep breaths and listen only to the air going in and out of your body. Be mindful of what you can control and learn to let go of what you cannot.
Recognizing the stress in your life and finding ways to manage it are important. And while these tips might help in many cases, nothing takes the place of advice from a mental health professional.
Turn to a professional when you can't manage your emotions and stresses on your own. If you feel stuck in a bad emotional place and can't get yourself out, seek help. Counselors and mental health therapists can find ways to help you feel better and reduce the stress that is overwhelming you.
If you or a loved one have thoughts of suicide, call the National Suicide Prevention Lifeline at 1-800-273-TALK (8255).
Was this helpful?