SOCIAL VOICES

7 Crazy Comments About Psoriasis and How to Respond

Was this helpful?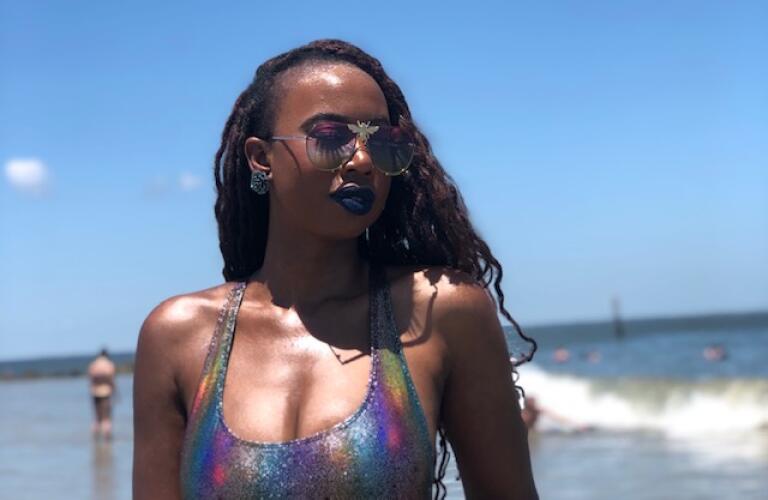 When you have a visible disease like psoriasis, you will probably run into people who will make some hurtful or misinformed comments.
I've lived with psoriasis for decades, so I've heard it all.
Here are the seven craziest remarks I've had to deal with—and how to respond when it happens to you.
How to respond: Psoriasis is actually a disease of the immune system which affects the skin, so there is a lot more going on with my body that others can't see. So, while dry skin is a common symptom of psoriasis, I also deal with inflammation, itchiness, and joint pain.
2. "I see you have eczema."
How to respond: No, I have psoriasis. Although both diseases affect the skin, they do so in different ways. These two conditions also require different treatments. However, neither disease is contagious.
3. "You need to take more baths."
How to respond: Psoriasis is by no means caused by lack of hygiene; it's due to an overactive immune system. Bathing or showering more will not help my condition. In fact, spending too much time in hot water can actually make my psoriasis worse.
4. "You should eliminate XYZ from your diet."
How to respond: Although diets help some people with psoriasis, treatments and diets are not a "one-size-fits-all" journey. What may work for one person may not work for the next. It's important to understand we all have unique bodies and needs, so a diet change may not be practical or the right option for everyone.
5. "You aren't drinking enough water."
How to respond: Although water is essential for promoting optimal health, it has no effect on the stability of my immune system, which is ultimately the cause of my psoriasis.
6. "There is a cure for psoriasis, just try this…"
How to respond: Currently, there is no cure for psoriasis. The only options available for psoriasis are those which help to either suppress the immune system or minimize the symptoms.

7. "Psoriasis is only a cosmetic issue."
How to respond: Psoriasis is an immune system-related condition which affects the skin. If left untreated, it's associated with at least nine other diseases, including an increased risk for heart disease, arthritis, and depression. Since we live in a world where flawless skin is considered beautiful, dealing with a visible condition can increase depression and isolation for those living with the disease; therefore, psoriasis is not merely a cosmetic issue. It's a life-long condition that affects individuals in various ways.
The visibility of psoriasis makes one susceptible to rude or intrusive questions from strangers or people you know. Being prepared for possible comments and learning how to stand up for yourself when it comes to your psoriasis is another form of self-care. When I was a child, I didn't know how to defend myself or my psoriasis. I would panic and shut down any time someone asked me about my disease. However, preparing for possible comments is a way for me to advocate for myself; plus, it makes me proud to show others I love myself and my body, psoriasis and all.
Was this helpful?