4 Telehealth Mistakes You Can Make With Psoriasis
Was this helpful?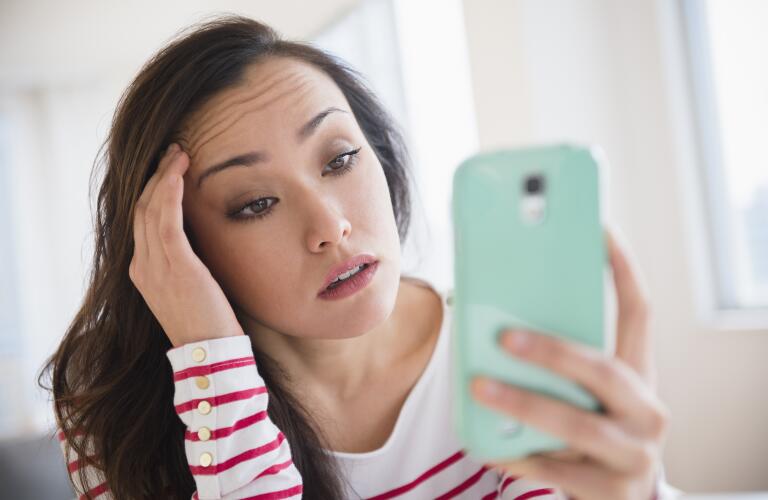 People all across the United States use telehealth to stay connected with their doctors remotely. Telemedicine in dermatology is a growing field, especially when it comes to chronic skin conditions like psoriasis. Many dermatologists now offer some of their services virtually to help you stay healthy and safe and avoid infectious diseases.
People who live with chronic conditions, such as psoriasis, often find that appointments with an online dermatologist help them better manage their symptoms between in-person office visits, leading to a better quality of life. But if you're not sure what to do when preparing for your psoriasis telehealth appointment, it's possible to make some mistakes which may impact the care you receive. Learning about some of the more common mistakes you can make can help you avoid them so you have a better experience with your doctor online.
Mistake #1: You Don't Have Your Information Ready
When you go to an in-office doctor's appointment, you're likely asked for a great deal of information when you arrive, such as your medical history, your prescription medication list, your insurance information, and more. It's best to have all that information ready and waiting before you see your online dermatologist, since they will probably ask for it. It's also a good idea to make note of your specific symptoms, when they started, how severe they are, and whether or not anything you've tried at home has helped. This information is all vital to helping your doctor properly evaluate your condition so that they can recommend the best treatments for you.
Mistake #2: You Haven't Taken Clear Photographs
Since you're not seeing your doctor in person, pictures can help them complete an examination of your skin. But be sure to take high-quality pictures, since your dermatologist will be using them to recommend personalized treatments. Be sure any pictures are well lit and avoid photos that are blurry or otherwise unclear. Include the entire area that's affected in the picture, and get help if you need it. It can be difficult to photograph some areas of the body, like the back of your head, and having a friend or relative snap a quick picture often turns out better than if you try to do it yourself. Other tips for taking good pictures include avoiding digital zoom, keeping your hands steady by using a tripod if necessary, or even using smartphone apps, like Google Assistant, to take pictures automatically.
Mistake #3: You Didn't Write Your Questions Down
As with any meeting, it's a good idea to go into the session knowing what you want to talk about. This helps you use your time effectively and get the most out of your virtual appointment. Before seeing your online dermatologist, be sure to write down any questions or concerns you would like to discuss. This helps ensure you and your doctor cover all topics that are important to you during your visit. And keep your pen and paper handy to jot down valuable notes and reminders from your telehealth appointment.
Mistake #4: You Irritate Your Skin Before Your Appointment
It's no secret psoriasis flare-ups may worsen in response to certain irritants, such as some skin care products and fluctuations in temperature. Before your virtual appointment, be sure to avoid any activities or triggers which may irritate your skin. These may include taking a hot shower, picking at your skin, or smoking. Your doctor needs to be able to evaluate your skin's appearance as it usually is, and any irritation may cause your doctor to misdiagnose or overlook problems you're experiencing.
Telemedicine for psoriasis is an excellent option for staying connected with your healthcare team, but if you've never had a telehealth appointment, it's easy to make mistakes that can make your visit less effective. Before your appointment, be sure to take time to prepare by gathering important information, writing questions down, and avoiding skin irritants. These actions can help maximize your time with your doctor so that psoriasis is managed as effectively as possible.
Was this helpful?