Uterine Fibroids and Pregnancy
Was this helpful?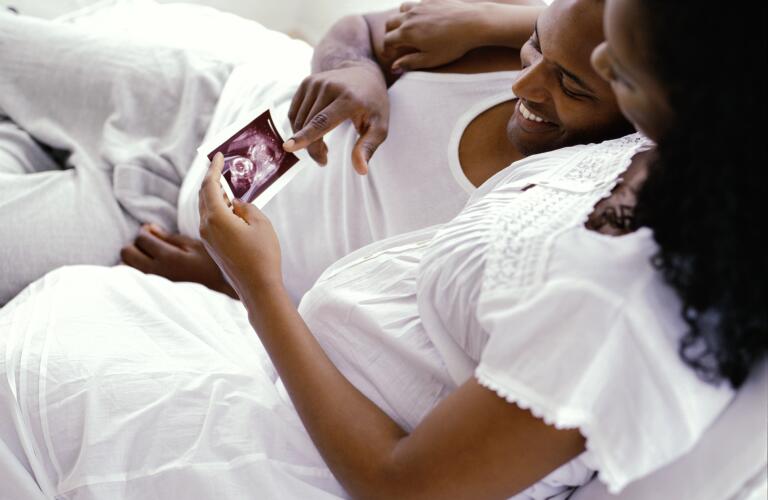 Most women who have fibroids can still get pregnant. They go on to have a normal pregnancy and delivery. For some women, though, the size and location of fibroids can present problems, both before and after conception.
Here are some things you should know about fibroids and pregnancy.
Fibroids are quite common. Up to 12% of pregnant women have them. They don't keep most women from becoming pregnant. In fact, only 5 to 10 percent of women with a fertility problem have fibroids. When fibroids are the cause, it's usually because the fibroids are growing inside the uterus or within the uterine wall. They also may be very big. Their size can block sperm from reaching the uterus. Large fibroids can block an egg from traveling from a fallopian tube. They also can block a fertilized egg from implanting in the uterus.
However, fibroids are not a common cause of infertility. Because of that, your doctor will want to rule out more common causes before deciding to treat your fibroids to try to increase fertility.
During your first trimester, your fibroids may get bigger. This may lead to symptoms like cramps or back pain. You may have pain during sex. Talk with your doctor if you are experiencing these symptoms and ways to manage the discomfort. Sometimes, fibroids get smaller as your pregnancy progresses.
Problems during pregnancy: Fibroids can cause changes in the shape of your uterus, your blood flow, and your baby's position. As a result, you may face risks that include:
Having your baby in an abnormal position inside your uterus

Having the placenta (your baby's blood supply) break away from the uterus before you go into labor

Losing your pregnancy (miscarriage)
Problems during delivery: These same problems can affect labor and delivery. You may:
Go into labor early

Have a breech birth

Need a cesarean delivery

Have heavy bleeding after delivery
The best way to manage fibroids before, during and after pregnancy will vary from woman to woman. This will depend in part on fibroid size and location and if the condition is affecting your quality of life or your pregnancy. Work with your doctor to develop a plan for a healthy pregnancy and safe delivery.
If you are having trouble getting pregnant because of fibroids, you might need to see a fertility specialist. Or, you might need to see an obstetrician who specializes in high-risk pregnancies because of potential fibroid problems during pregnancy.
For most women, however, the chances are good you can get pregnant and have a normal pregnancy even if you have these growths.
Was this helpful?