What Is Palliative Care?
Was this helpful?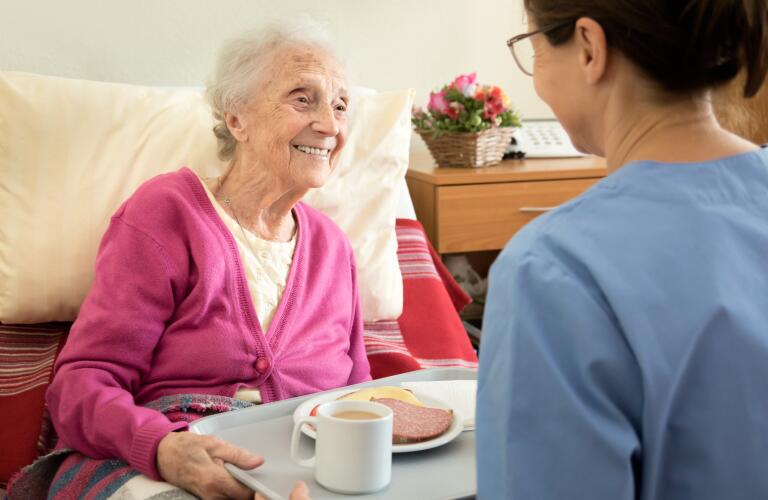 When you or a loved one is hurting because of a serious illness, you just want to relieve the pain, no matter whether it's physical or emotional. Palliative care provides many services to do just that. While palliative care can be offered to provide comfort at the end of life, it's different from hospice care. Palliative care can begin as soon as someone is diagnosed with a disease. The more you know about palliative care, the more prepared you'll be to choose what's right for you or your loved one.
Benefits of Palliative Care
People with serious or life-threatening illnesses such as cancer, kidney failure, ALS or HIV are the most likely to benefit from palliative care. It can't and isn't meant to cure a disease. Instead, the goal of palliative care is to improve a person's quality of life by easing symptoms, addressing side effects medication might cause, and managing nonmedical challenges the person may face. Palliative care is used in combination with medical treatment as supportive care to help someone manage physical, emotional and spiritual challenges a disease can cause.
Specialists on a Palliative Care Team
Depending on the problems you or your loved one may face, different types of specialists will be able to offer comprehensive palliative care to provide the most benefit. Because palliative care is patient-centered, the professionals included on your team will be customized for your needs. These specialists may include:
Doctor or nurse: These specialists can assist with pain and symptom management, as well as minimizing side effects of treatment.

Social worker: Insurance issues and job concerns can increase stress at an already difficult time. To help minimize worries, a social worker can assist patients and their families in navigating complicated financial aspects of their disease. Social workers can also help in arranging transportation or housing if necessary.

Dietician: Someone who has a loss of appetite or difficulty eating may benefit from having a dietician on his or her palliative care team. A dietician can formulate a nutrition plan to help the person to enjoy meals and relieve digestive problems that result from medication or poor food choices.

Psychiatrist: When faced with a serious or life-threatening disease, many people feel anxiety or depression. A healthcare professional specializing in mental health can provide advice and a prescription if necessary to relieve the symptoms.

Occupational therapist: If daily activities become difficult, an occupational therapist can assist with various tasks, such as bathing and dressing, meal preparation, and cleaning and laundry. This type of professional can also help with mobility issues and recreational activities that may need to be modified based on the person's abilities.

Clergy member: Serious illness can spark deep spiritual questions, either strengthening faith or leaving patients wondering why they are suffering. A spiritual counselor can provide guidance through these questions and doubts to help bring a sense of peace or acceptance.
When recovery is no longer expected, it might be time to move into hospice care. Hospice is intended to make the person more comfortable at the end of life, which includes pain management and emotional and spiritual guidance. This service can be provided at a person's home or at a medical facility, whether a hospital or center dedicated to hospice care. A comprehensive hospice care team also includes grief counseling for loved ones and help for family members trying to provide the most compassionate, dignified end-of-life experience possible.
Effectiveness of Palliative Care
Research studies have shown that palliative care has positive benefits for both patients and their families. When symptoms and pain are under control and physical and emotional needs are met, the person's quality of life improves. In many cases, physical symptoms also improve. For family members, palliative care can relieve some of the stress their role as caregivers may cause.
Whether you're the patient or you're helping to care for a sick loved one, you can likely benefit from palliative care. Talk to your doctor about the challenges you face, whether physical, emotional, social or spiritual. He or she can direct you to specialists who would be best able to meet your needs.
Was this helpful?