MD vs. DO: What's the Difference?
Was this helpful?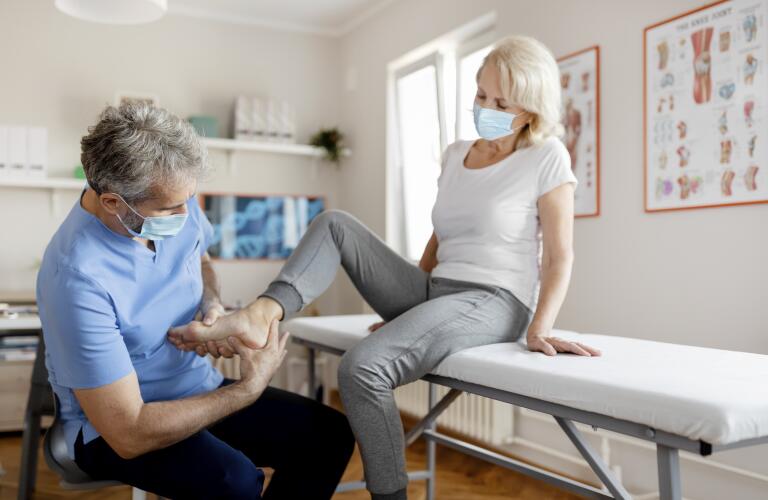 About 11% of practicing physicians in America are doctors of osteopathy (DOs)—a number expected to hit 20% by 2030. However, many misconceptions persist about DOs, including whether they're "real" doctors and if they're as qualified as MDs.
It's likely you will be treated by a DO at some point, if you haven't been already. So, what is a DO, and how does a DO differ from an MD?
In the United States, DO stands for doctor of osteopathy, while MD means medical doctor. However, a DO is a medical doctor, too. In fact, a DO has all the qualifications of an MD, such as the ability to prescribe medicine and perform surgery.
DOs take a different licensing exam than MDs. But their medical school training is similar to that of an MD. The difference is that osteopathy emphasizes a more holistic, person-centered approach to medicine, over a symptom-based approach. DOs also must take extra courses—about 200 hours' worth—in hands-on techniques known as osteopathic manipulation therapy (OMT), which include spinal manipulation and massage therapy.
In Europe, people who study osteopathy earn diplomas and the designation DO. However, they are neither trained nor licensed as physicians, and are called osteopaths rather than osteopathic physicians. This may be behind some of the confusion that U.S. osteopathic physicians encounter.
About one-quarter of all U.S. medical students today are enrolled in schools of osteopathic medicine, which have expanded in recent years and now exist in 33 states. Some critics say it's easier to get into DO programs than traditional (also called allopathic) medical school. Students who are admitted to DO programs have, on average, Medical College Admission Test (MCAT) scores and GPAs that are slightly lower than those admitted to MD programs. However, as with traditional medical school, doctor of osteopathy programs also are competitive, with most accepting only a small fraction of applicants.
After medical students—both osteopathic and allopathic—finish their internships, the next step in their education is their medical residency. All medical students apply to medical institutions to see if they can be granted a residency position (called "matching"). Starting in 2020, DO graduates and MD graduates competed together for residencies in a single matching process. Before this, the two types of physicians matched separately, with some institutions less likely to give slots to DOs. The new system is expected to lessen stigma against DOs.
Where are you likely to find DOs practicing? Most often, this will be in primary care specialties. About 57% enter either family medicine, internal medicine, or pediatrics. DOs also are more likely to practice in rural areas and small towns. Some healthcare analysts hope the growing number of DOs will help blunt a nationwide shortage of primary care doctors, which has been expected to worsen in coming years.
For DOs who don't choose primary care, the top five specialties are:
DOs also are more likely to be female than MDs. About 42% of active DOs are women, compared to 36% among MDs.
When osteopathic medicine started in the U.S. about 130 years ago, its focus on manipulation therapies (OMT) was one of the key differences between it and traditional medicine. Some critics have called OMT pseudoscience, with little research to back up its claims.
However, most DOs today (78%) never or rarely perform OMT. A 2021 study found that 57% reported never using it and another 21% used it on only 1 to 5% of their patients. Only about 4.5% used it on more than half of their patients.
Another distinguishing feature of osteopathic medicine is its focus on holistic care—seeing a patient as a whole person, with many factors affecting health besides symptoms, such as lifestyle and environment. DOs are trained to look at a patient's mind, body and spirit, rather than a specific illness. One study found this played out in patient interactions, with DOs more likely to call patients by their first names, explain the source of their disease, and discuss social and emotional aspects of their condition.
However, a larger study found little difference in patient approach between MDs and DOs, with both types of doctors spending about the same amount of time with patients.
If you are trying to decide whether an MD or DO is better for your needs, it's best to meet—before you get sick—with the doctor you're considering, if possible. Whether this doctor is the right one for you may boil down to personal connection, rather than the letters behind your physician's name.
Was this helpful?