Health Hacks: 10 Quick Tips for Getting the Right Care
Was this helpful?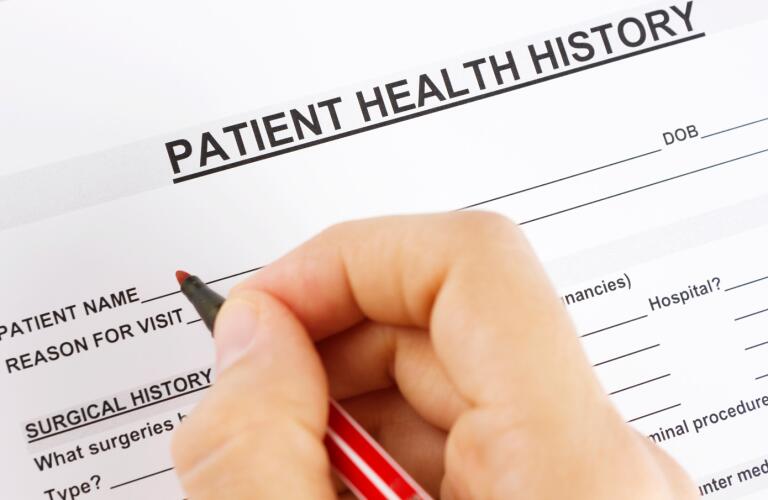 25 minutes in the waiting room, 14 forms to fill out, and two magazines from June 2007. Ugh. Don't let obstacles like these get between you and the right care you're looking for. Here are some tips that can help you get a leg up on the process and make your healthcare experience easier every time.
1. The early bird catches the doctor. Schedules can get backed up as the day goes on and afternoon appointments are more likely to run late. Ask for the earliest appointment of the day.
Need a Doctor? Healthgrades Can Help You Find One Now >
2. Map out a master plan. Get to your doctor's office at least 15 minutes before your appointment so you have time to fill out any necessary paperwork. If you've never been to their office, map out directions in advance. Keep in mind some medical offices and hospital complexes have parking decks that take extra time to navigate. Factor in another 15 minutes for finding a primo parking spot.
3. Work on your form(s). If you're a new patient, try to complete your medical forms in advance. You can often fill out patient forms online at your doctor's website or print them out and bring completed forms to your appointment. This will make the check-in process much faster.
4. Make time for a history lesson. If you're a new patient, get your appointment off to a quick start by writing down your medical history and current medications. Take a few minutes to call your parents to find out what health issues could be hereditary. (Plus, they'll love to hear from you.) For extra credit, bring any medical records related to the reason for your visit—think x-rays, MRI reports and blood test results.
5. Put your cards on the table. Help out office staff by having your insurance card and driver's license handy. Every second counts when you're trying to keep your appointment time on track. Digging in your purse or wallet to find insurance information and ID can slow you down. Before you approach reception, have all of your info ready to go.
6. Bring a good book or magazine. If your appointment is running behind, a little entertainment will make the time feel like it's passing more quickly—plus you get to enjoy a rare moment of "me" time.
7. Be a good conversationalist. Use our At Your Appointment Guides to find questions and discussion points for conditions ranging from back pain to lupus. You can even print out a guide to take to your appointment. You should also write down a list of your symptoms, when they started and if they get worse at certain times of the day or in certain situations. Doing your homework helps your doctor get a better understanding of the right care that's right for you.
8. Gather intel like a secret agent. Read reviews about your doctor and their facility. Look for info that tells more than just how many stars they received. How experienced are they and where did they go to school? Are they good at listening and explaining details? What procedures do they perform? Don't forget to check out the average waiting room time, so you can arrive early if necessary—or at least prepare to be patient.
9. Channel your inner reporter. Even if you've printed out appointment guides and medical records, be prepared to take notes about next steps. A notebook and pen will do the trick, or make notes electronically on your phone or tablet. Jot down medical terms, prescription details, healthcare instructions, specialist referrals and anything else you'll need to remember after you leave the office. The more accurate your information is, the easier it will be to follow up later.
10. Turn on the charm. The office managers, nurses and lab technicians are the oil that makes the healthcare machine run smoothly. Plus, they control the appointment books! A friendly smile at your first visit can go a long way to getting you a last-minute appointment in the future.
There you have it: 10 quick tips for getting the right care. To start prepping for your next appointment, choose from our list of Right Care Centers to access tools like our HealthCoach quizzes and At Your Appointment Guides, along with hundreds of helpful articles and slideshows.
Was this helpful?