End-of-Life Care Decisions
Was this helpful?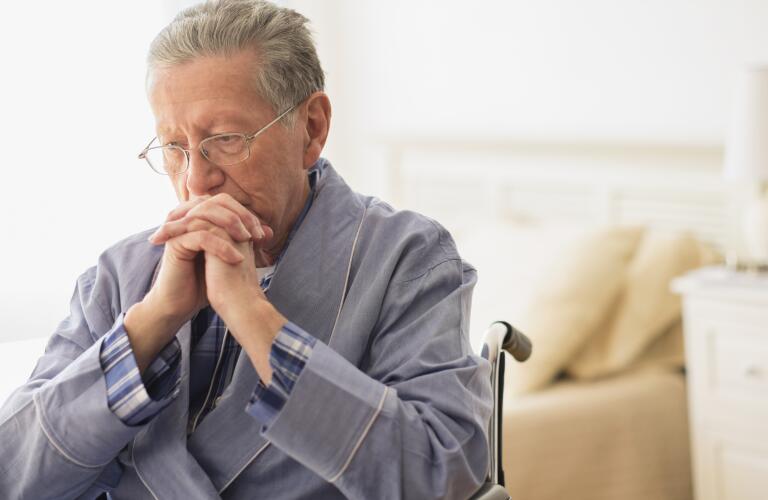 End-of-life care is never an easy topic to discuss, and many people put it off until important medical decisions are pressing. Overwhelming emotions and stress can make decisions even more difficult. Instead of waiting until the time comes, it's best to consider end-of-life care options as soon as your loved one is diagnosed or even before any illness is discovered. You or your loved one can thoughtfully consider the personal values that are most important, which can guide end-of-life care decision making. Here are some of the choices you may have when discussing end-of-life care.
Sometimes called a living will, advance directives are written instructions that outline the type of care you or your loved one wants at the end of life if you aren't able to communicate your wishes. Advance directives can guide caregivers about whether to provide life-sustaining treatments, such as a feeding tube, when the patient is physically or mentally unable to make the decision.
Because every situation cannot be foreseen or outlined in a living will, advance directives can also designate durable power of attorney for healthcare, which names someone to make end-of-life decisions on your behalf. Make sure this person knows your personal and spiritual beliefs so he or she can make decisions that honor your values.
Be sure to give a copy of your advance directives to your doctor as well as the person you named as durable power of attorney for healthcare. You may need to have witnesses or someone to notarize your document, depending on where you live.
Possible End-of-Life Care Decisions
Whether you are facing end-of-life care in the short term or planning ahead for the future, there are a number of factors and options to consider when making your wishes known. Remember, any decisions you make can be reversed or revised.
Palliative care: Palliative care focuses on your entire well-being, not just treatment of your condition. Consider whether you would like to be in your own home or in another facility for comfort care and whether you want to have aggressive treatment or just pain management. Think about the things you believe make life worth living to guide your decisions regarding palliative care.
Life-sustaining treatments: This can include a ventilator, feeding tube, dialysis or CPR (cardiopulmonary resuscitation). You might want to have life-sustaining treatments if there's a good chance your condition will improve. If you have little chance for recovery, you may decide to forgo these treatments. However, even if you choose not to have life support, you can still receive pain medication and other types of comfort care.
Do-not-resuscitate (DNR) or do-not-intubate (DNI) orders: If you don't want healthcare providers to attempt CPR, you will need to have your doctor write a DNR order. Similarly, a DNI will prevent healthcare providers from giving you a breathing tube in case you have difficulty breathing but your heart is still beating. A DNR and a DNI require your doctor's signature to be valid.
Organ donation: You can include your decision regarding whether to donate your body or organs in your advance directives or in a separate form specific to organ donations. Be sure to also tell your family whether you would like to donate your organs.
Cremation or burial: Advance directives no longer apply after death, so tell your family members or executor of your estate about whether you prefer cremation or burial.
At the end of life, you may want to receive hospice care, which provides pain management, symptom control, and comfort when there's no chance for recovery. You may also want emotional and spiritual support. Usually a family member will be your primary caregiver, and hospice staff can provide additional services if needed. Hospice care can be provided in your home or in a hospice care center. Most families who participate in hospice care are grateful for the experience and some regret having not initiated hospice care earlier for their loved one.
If possible, begin thinking about your end-of-life care choices while you're still healthy. You'll be able to fully consider all your values and beliefs before decisions must be made. While it can be difficult to bring up the conversation of end-of-life care decisions with family and friends, consider it a gift to your loved ones. When you've made your wishes clear, you relieve your loved ones of making difficult decisions on your behalf.
Was this helpful?