Drugs Going Generic in 2022
Was this helpful?
Nine out of 10 prescriptions filled in the United States are generic drugs. And there's a good reason for that statistic. On average, generic drugs cost about 80 to 85% less than brand name drugs.
So, if a brand name drug costs $100, its generic equivalent may only cost $15 to $20. Over the last decade, this difference in drug costs saved the U.S. healthcare system nearly $2.2 trillion. This includes a savings of $313 billion in 2019 alone, with $96.1 billion in Medicare and $48.5 billion in Medicaid savings.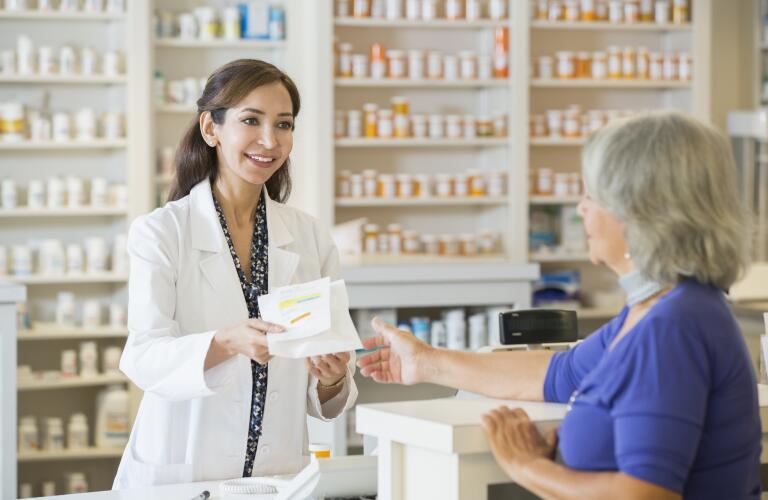 Over the last decade, this difference in drug costs saved the U.S. healthcare system nearly $2.2 trillion. This includes a savings of $313 billion in 2019 alone, with $96.1 billion in Medicare and $48.5 billion in Medicaid savings.
When you consider buying generic vs. branded drugs, you may ask why the generic version is so much cheaper. You may hesitate to use them thinking "you get what you pay for." While that holds true for many products, it's just not so for generic drugs. Here's what you need to know about generic drugs and the drugs coming off patent in 2022 that may save you money.
When the U.S. Food and Drug Administration (FDA) approves a generic drug, it is a copy of the brand in the ways that matter—dosage, safety, strength, quality, purity, the way it works, and the way you take it. A generic drug may look different, taste different, or have different inactive ingredients than a brand-name drug. But this is mainly due to trademark laws. Generic manufacturers' factories meet the same rigorous FDA standards as the brands' factories.
Generic drug costs are much less than brand-name drug costs because their manufacturers don't have to pay for development and new drug marketing. The brand-name manufacturer does all the research and development work. They get a 20-year patent protection in return. Once the patent-protection term is up, generic equivalent drugs can be made available.
Interestingly, in most cases, the brand-name drug doesn't come to market until it's well into its 20-year patent term. So, consumers don't usually have to wait a full 20 years for patents to expire and generic manufacturers to bring products to the market.
Many of the drugs potentially going generic in the coming year treat various forms of cancer. This includes blood cancers, breast cancer, lung cancer, and others. Chemotherapy and targeted therapy drugs can cost a lot, in the thousands of dollars. Insurance companies and Medicare generally cover cancer drugs. But even paying a percentage of this cost can be financially challenging for many patients. The availability of generics can help ease this burden.
There are also some blockbusters on the list of potential generics for 2022. Notably, the diabetes drug, Januvia, and the blood thinner, Pradaxa. Stay tuned to see if their patents get extensions.
Be sure to check with your pharmacist about off-patent drugs and new generic drug availability. While these drugs are nearing the end of their patent term, the release of generics may be delayed due to litigation, acquisitions, or other exclusivities. This explains why some expected generics from previous years can still be in the works.
Brand-name drugs that could be available as first-time generics due to patent expirations include (in alphabetical order):
Addyi (flibanserin): August

Afinitor Disperz (everolimus): January

Alimta (pemetrexed disodium): May

Cerdelga (eliglustat): April

Combigan (brimonidine tartrate and timolol maleate): sometime in 2022

Cuvposa (glycopyrrolate): February

Dexilant (dexlansoprazole): January

Dulera (formoterol fumarate/mometasone furoate): August

Evamist (estradiol transdermal spray): July

Folotyn (pralatrexate): October

Impoyz (clobetasol propionate 0.025%): July

Iressa (gefitinib): July

Ixempra (ixabepilone): July

Jatenzo (testosterone undecanoate): March

Januvia (sitagliptin): July

Keveyis (dichlorphenamide): August

Lucentis (ranibizumab): June

Mytesi (crofelemer): June

Oravig (miconazole buccal tablet): September

Pomalyst (pomalidomide): sometime in 2022

Pradaxa (dabigatran): sometime in 2022

Revlimid (lenalidomide): March

Selzentry (maraviroc): February

Spiriva Respimat (tiotropium bromide): February

Suprep (magnesium sulfate anhydrous, potassium sulfate, sodium sulfate): September

Treanda (bendamustine HCl): December

Tri-Luma (fluocinolone acetonide/hydroquinone/tretinoin): October

Velcade (bortezomib): May

Viibryd (vilazodone HCl): June

Vimpat (lacosamide): March

Xerese (acyclovir/hydrocortisone): November

Yondelis (trabectedin): October

Zioptan (tafluprost): December

Zipsor (diclofenac potassium): March

Zoladex (goserelin acetate): April

Was this helpful?