Drugs Going Generic in 2021
Was this helpful?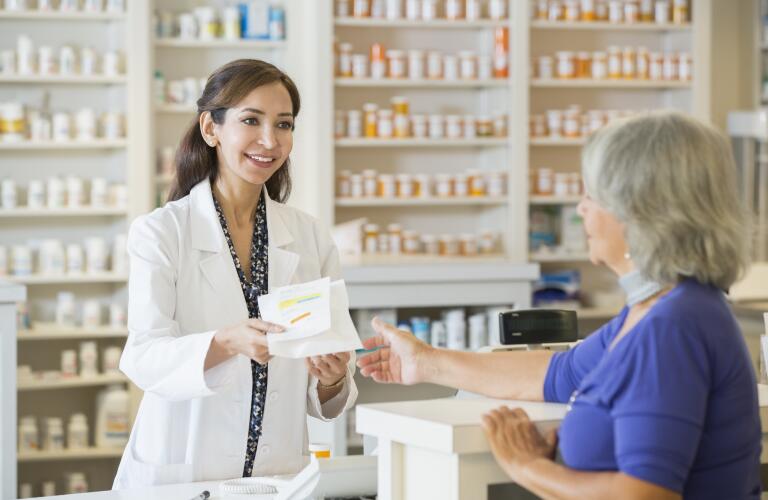 Nine out of 10 prescriptions filled in the United States are generic drugs. And there's a good reason for that statistic. On average, generic drugs cost about 80 to 85% less than brand name drugs. So, if a brand name drug costs $100, its generic equivalent may only cost $15 to $20. Over the last decade, this difference in drug costs saved the U.S. healthcare system nearly $2.2 trillion. This includes a savings of $313 billion in 2019 alone, with $96.1 billion in Medicare and $48.5 billion in Medicaid savings.
When you consider buying generic vs. branded drugs, you may wonder why the generic version is so much cheaper. You may hesitate to use them thinking "you get what you pay for." While that holds true for many products, it's just not so for generic drugs. Here's what you need to know about generic drugs and the drugs coming off patent in 2020 that may save you money.
Generic drugs are the same as brand name drugs in the ways that matter.
When the FDA (U.S. Food and Drug Administration) approves a generic drug, it is a copy of the brand in the ways that matter—dosage, safety, strength, quality, purity, the way it works, and the way you take it. A generic drug may look different, taste different, or have different inactive ingredients than a brand name drug. But this is only due to trademark laws.
The FDA ensures generics work just like their equivalent brand name drugs. And generic manufacturers' factories meet the same rigorous FDA standards as the brands' factories.
There's a good reason why generic drugs are less expensive.
Generic drug costs are much less than brand name drug costs because their manufacturers don't have to pay for development and new drug marketing. The brand name manufacturer does all the research and development work. They get a 20-year patent protection in return. Once the patent-protection term is up, generic equivalent drugs can be made available.
You don't always have to wait long for a generic.
Interestingly, in most cases, the brand name drug doesn't come to market until it's well into its 20-year patent term. So, consumers don't usually have to wait a full 20 years for patents to expire and generic manufacturers to bring products to the market.
There are a variety of anticipated brand name drugs going generic in 2021… or sooner by the end of 2020.
Potential drugs losing exclusivity patents at the end of 2020 or throughout 2021 cover a variety of diseases and conditions. This includes HIV (human immunodeficiency virus), COPD (chronic obstructive pulmonary disease), cancer, and high triglycerides, among many others.
Be sure to check with your pharmacist about drugs coming off patent and new generic drug availability. While these drugs are nearing the end of their patent term, the release of generics may be delayed due to litigation, acquisitions, or other exclusivities. This explains why some expected generics from previous years can still be in the works.
Brand name drugs that could be available as first-time generics due to patent expirations in alphabetical order include:
Absorica (isotretinoin): September
Adasuve (loxapine inhalation): October
Amitiza (lubiprostone): January
Arnuity Ellipta (fluticasone furoate): August
Briviact (brivaracetam): May
Brovana (arformoterol): September
Bystolic (nebivolol): September
Dulera (formoterol fumarate/mometasone furoate): December 2020
Feraheme (ferumoxytol): February
Firmagon (degarelix acetate): May
Impavido (miltefosine): March
Intelence (etravirine): July
Neupro (rotigotine): March
Northera (droxidopa): February
Perforomist (formoterol fumarate): June
Rescula (unoprostone isopropyl): July
Sutent (sunitinib): August
Vascepa (icosapent ethyl): September
Was this helpful?