7 Tips for Finding a New Doctor When You Move
Was this helpful?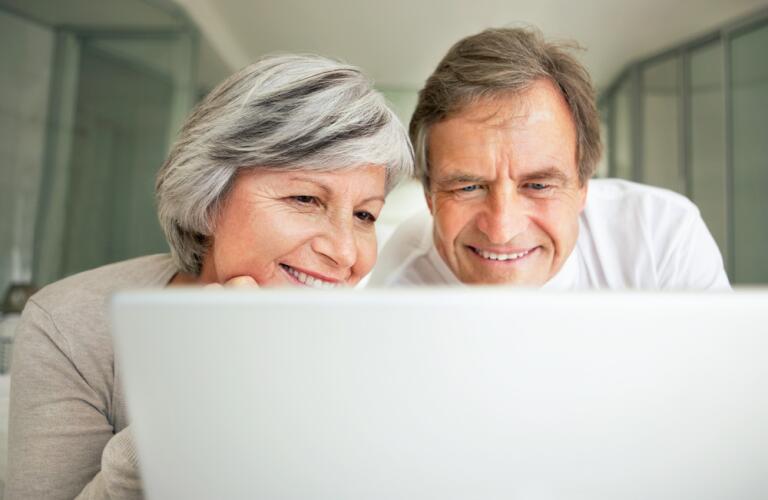 Every year about 36 million Americans move. If you're among them, you've likely gone online to find the best local grocery stores, restaurants and dry cleaners—but what about a new doctor? Your move-in to-do list may already feel a mile long, but it's worth taking time to research providers in your new area. That way, you can be prepared to get the best care for a health emergency, chronic condition, or even just a simple check-up. As you plan your move, try these tips to find a new team of doctors who will make you feel right at home.
1. Check into doctors before you move. Moving any distance can be overwhelming with everything you have to do and plan, but it's worth researching doctors before you move. For instance, your current doctor might have a connection in your new city through medical school or a fellowship program. After you have a name or two, you can look up patient satisfaction scores on Healthgrades.com while figuring out if the doctor is close to your new home.
2. Identify the type of doctors you really want. Now that you have a chance to start fresh, do you want a general practitioner who can see your entire family, or a pediatrician for your children and an ob/gyn for yourself? A PA, a DO or an MD? Be aware of the options and stay flexible. While you might start out looking for a pediatrician, a board-certified family doctor with fantastic reviews and an interest in childhood asthma might be just the right fit.
3. Look at hospitals in your new area, too. Many people make the mistake of only looking at information about doctors. Even if you're young and healthy, it's important to research the hospitals at which your doctor can treat you if you become ill. Picking a highly rated doctor who is only affiliated with a low-rated hospital might not be the best choice. Healthgrades rates hospitals and doctors, showing you the latest information about specific procedures, safety ratings and more.
4. Experience, education and certification matter. It's valuable to see what past patients say about their doctors, but experience and education speak for themselves. Healthgrades Experience Match combines the provider's specialty, education, board certification, background check and number of patients treated so you can find the doctor who's the best match for your specific needs. If you're undergoing a certain procedure, studies show you're more likely to have a better outcome with a doctor who performs that procedure more often than other doctors.
5. Get a sense of the team care. If you have diabetes or another chronic illness, does the doctor's office also have an available nutritionist to help with your care? Will a nurse quickly respond to your medical questions via phone? Find out the policies. Do they track patient outcomes for people with health histories like yours?
6. Consider availability and your insurance. If you're changing jobs, you might also have a new health insurance carrier. Be sure to check on your new coverage, including co-pays, deductibles and specialist referral requirements. Before you contact the doctor you're interested in for an appointment, check to make sure the provider is in your insurance network. Then check to see if your new doctor's office is available via email or if they have overnight or after-hours phone care. Do they have easily accessible same-day visits? Is your specialist so popular you can't get an appointment for four months?
7. Make an appointment. It's smart to make an appointment as soon as you've narrowed down your choice so you can get to know the doctor personally before you commit. If you're moving with kids during the summer, a school or sports physical is a convenient, usually brief start to introduce your family to the doctor and the office staff. Always remember to ask a lot of questions. Taking an active role in your health can help lead to better care—in whatever neighborhood you call home.
Was this helpful?