6 Steps to Take If Your Health Insurance Company Denies a Claim
Was this helpful?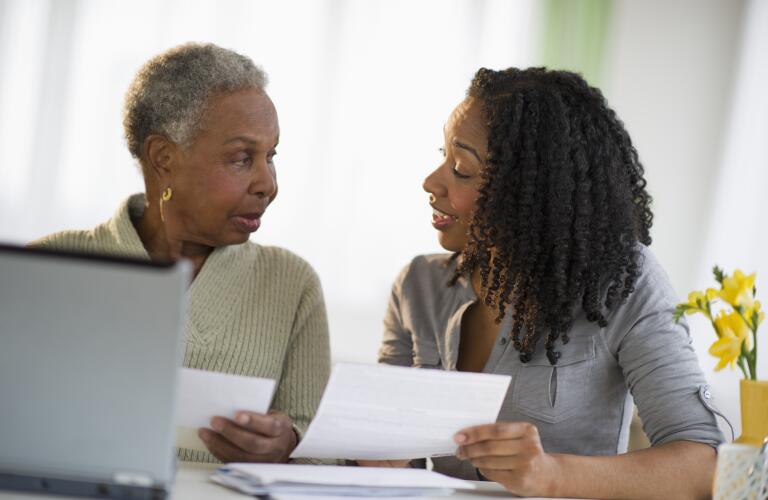 A denial is notification from your insurance company that they won't pay part or all of a claim. It's a fairly common problem healthcare consumers face. In 2017, Health Insurance Marketplace plans denied about 20% of all claims. And only a tiny percent—0.5%—of consumers appealed the decision. But did you know that appealing a rejected health insurance claim is successful more than half the time? So, there's a good chance an appeal will succeed and very little downside to trying. Insurance companies can't drop you or raise your rates if you challenge a health insurance claim.
Here's what you need to know about how to fight an insurance claim denial and the steps to take.
If health insurance denies a claim, the first step is understanding why. The claim could be for medications, tests, procedures, or other treatments your doctor orders. Common reasons for denying a claim include:
Benefit is not included in your plan or you are not eligible for it.

Care is not medically necessary.

Care is considered (by the insurance company) as experimental or investigational.

Care requires prior authorization or referral.

Provider is not in-network.
There can also be simple reasons for the denial. Clerical errors in coding or even a typo could cause a rejection. It could also happen if the wrong company receives the claim. For example, a doctor's office billing your previous plan could result in a denial because you are no longer an enrollee. A brief chat with your doctor's billing staff may identify the problem. They can resubmit the claim electronically, and the problem is solved.
By law, insurance companies must tell you the reason for the denial. This information will be included in a denial letter. You can also find it on an EOB (explanation of benefits). The company sends you an EOB for each claim it processes. An EOB looks similar to a medical bill, but it isn't. Instead, it outlines the portion of the claim the company will cover on your behalf.
The denial letter must tell you the steps to take to appeal the health insurance denial. It must also tell you how long you have to file it. Be sure to pay attention to these timeframes. Companies can immediately deny your appeal if you miss deadlines.
Before contacting the insurance company, gather everything you will need. This includes a copy of your policy or SBC (Summary of Benefits and Coverage). Law requires insurers provide you with an SBC before enrolling in their plan and at each renewal period. You may be able to find a copy online at the company's website as well. You will also need documents relating to the specific claim. This includes the EOB and denial letter.
Make sure you understand how to start an appeal from the information your insurance company provided. Most processes are very much the same, but you don't want to overlook any details. An appeal usually starts with you or your doctor contacting the insurance company. For phone conversations, keep records of the dates, times, and names of people you contact about the appeal. Take notes about the conversation as well.
For simple clerical errors, a phone call may sort it out. However, complicated issues usually need your doctor's involvement. Your doctor can request a peer-to-peer review with a medical director at the insurance company. This gives your doctor the chance to explain medical necessity or review supporting evidence for your care.
When submitting the written appeal, start by asking your doctor's office for help. You can partner with the office to write the appeal. Documents you may need for a written appeal include:
A letter from you requesting that the company reconsider your claim with as many details as possible about the care and the claim, including the claim number and your ID number

A letter from your doctor outlining the medical reasons for the care

Relevant test results

Clinical guidelines or peer-reviewed medical articles supporting the care

Any forms the insurance company requires
When composing your letter, be sure to request a written response from the company. And make copies of everything you submit to the insurance company.
If you live in a state with a Consumer Assistance Program, you can get help submitting the appeal. You can find this information at CMS.gov. If your state doesn't have one, contact your state's insurance department or commission for help. Another resource is the consumer division of the National Association of Insurance Commissioners.
The company must provide you with a written decision. Under the ACA (Affordable Care Act), insurance companies must respond to your appeal within the following timeframes:
72 hours for an urgent medical need

30 days for care you have not yet received

60 days for care you have already received
If the company denies the appeal, it can pay to be persistent. When companies still won't cover the claim, you can request an external review. The letter explaining the appeal denial must include information about filing an external review. An external review uses an independent third party to decide the outcome of the claim. They will either uphold the denial or decide in your favor. The insurance company is bound by law to abide by the outcome.
Standard external reviews must be completed within 45 days of the request. Urgent matters must have a decision within 72 hours. For urgent medical needs, it may be possible to request an external review when you start the appeal process.
After an external review, the appeals process is complete. If you still are not satisfied with the outcome, you may still have options. In some cases, this can involve legal action. For others, you may be able to work with the doctor or provider to settle the bill for less. You may also have other options for getting help paying your out-of-pocket expenses. This could include nonprofit organizations or state assistance programs.
Was this helpful?