PATIENT VOICES

How My Parkinson's Disease Diagnosis Inspired Me to Take Action

Was this helpful?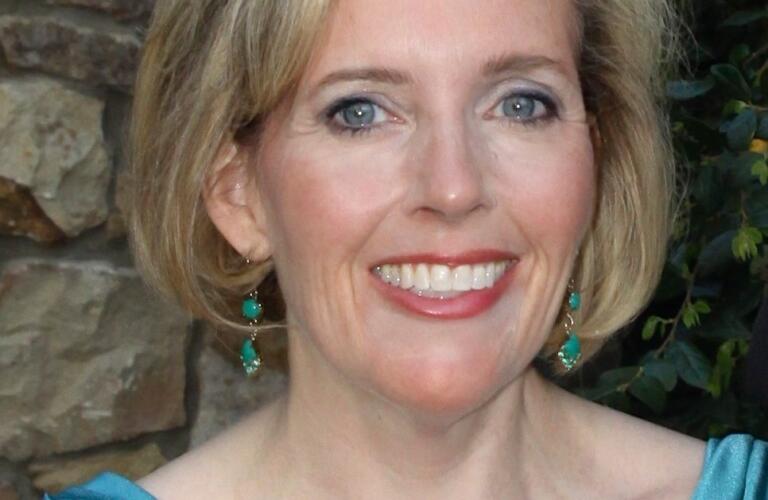 September 26, 2009 is a date I will never forget. On that day, the Director of the Movement Disorder Center at Duke University Hospital gave me the diagnosis of Parkinson's disease. The first words out of my mouth were, "Isn't that what Michael J. Fox has?" I had seen Fox on magazine covers, but never read his story. I think that's where a lot of Americans are in their understanding of Parkinson's Disease: They know it exists, but not much beyond that.
Years of Puzzling Symptoms
While my diagnosis was difficult to hear, after over a decade of misinterpreted symptoms, I was also thankful to finally have an answer.
My initial symptoms were random, shooting pain that unpredictably ran down my left thumb, which a neurosurgeon dismissed as a misfiring of neurons. Several years later I started having tremendous neck pain that felt like a tight vice around my neck. The pain was much greater than typical neck and shoulder tension.
My tremor became outwardly apparent in the year 2000. Initially, it was only on my left side. The tremor wasn't tied to nervousness, anger, or feeling cold, and occurred even when I was experiencing positive emotion. I found that confusing. A neurologist said I had a familial tremor, which is very common, and not to worry about it.
A year or two later, my family physician discovered I had a hyperactive thyroid. That diagnosis seemed like a reasonable explanation for my tremor, but the tremor remained even after medication brought my thyroid levels back into normal range.
In 2005, while in Washington D.C. with my children during spring break, my big toe began cramping. As we walked to various monuments and memorials, I realized I was having difficulty keeping up with my children. I thought this was because I was wearing clogs. Subsequently, my gait developed a distinctive scuff. Shortly thereafter, my forearms began to ache and were so tense at night I couldn't relax them enough to go to sleep. I reasoned this symptom away, blaming my stiff arms on hours behind a steering wheel, taking my children to school and various activities. Surely the stress of constantly being on the go was the cause of difficultly relaxing!
In 2007, I developed frozen shoulder for seemingly no reason. I was under a lot of stress because we were in the middle of a big building project, but I hadn't injured my shoulder. It took 10 months of exercises and stretches to regain use of my arm and shoulder. The next year, my husband, Keith, noticed my left arm didn't swing when I walked. A CT scan showed nothing abnormal.
In 2009, my fingers began involuntarily curling. I quickly consulted the neurosurgeon again. He suggested I go to a teaching hospital to see a specialist. Four months later, I went to Duke University Hospital. It was worth it to me to drive to a hospital four hours away to meet with a doctor who was at the top of his field. I had no idea what would come of the appointment, but I was sure my symptoms were real, seemingly unrelated, and persistent. In over a decade of looking for answers, no one had ever mentioned the possibility of Parkinson's disease. Dr. Mark Stacy asked questions, conducted some tests, and diagnosed me on the spot. It was a relief to finally have my symptoms validated with a diagnosis.
After delivering the Parkinson's diagnosis, Dr. Stacy and his staff did a great job arming me with information and resources. They also took time to answer all my questions on the day I was diagnosed. But the next steps in educating myself and responding to the diagnosis were up to me.
I was put on a medicine regimen immediately by my doctor, but with the understanding that these medicines needed to be monitored carefully because they come with some serious side effects, as well as lose their efficacy over time. Being diagnosed as a young adult, these were important considerations, as I probably am going to be living with the disease for more than half my life. For the best quality of life over time, and for maintaining fluidity of movement, People with Parkinson's (or PwP's, as we call ourselves) need dopamine, but it is important not to overmedicate.
I did not adjust well to the first medication I was on, and after four months, the doctor switched me to a sister drug. However, this one caused my blood pressure to go too low. I returned to the original drug and was able to tolerate it without nausea this time. Two other medicines have been added over the last eight years.
As part of learning more about Parkinson's, I studied research topics and articles about taking a holistic approach to the disease. Proper nutrition, music, dance, and faith play an important positive role in brain health. I also chose to participate in clinical research because it is so important. It's exciting to be part of the discovery process, to be on the cutting edge of researching Parkinson's as a participant in these trials. I feel like a modern-day pioneer.
I have taken a proactive approach to my disease, taking advantage of any and all opportunities to become better informed, whether through reading, asking questions, listening to podcasts, participating in clinical trials, attending conferences, planning events, or being part of a support group. In doing this, I have also discovered the value of giving back, teaching others, and finding my place of contribution in the midst of the disease. This has been therapeutic for me. Over time, I have learned not to try to mask my symptoms or fear letting others see my disability. Being open about my disease has led to some great conversations and awareness opportunities.
I want to encourage those who are newly diagnosed with Parkinson's or any other disease. You are not alone and you can find meaning and purpose in the midst of difficulty. You don't know what you are capable of until you are hard pressed. God causes all things (even illness) to work together for good and can turn our curses into blessings.
Was this helpful?