Healthcare Providers Who Treat Parkinson's Disease
Medically Reviewed By William C. Lloyd III, MD, FACS
Was this helpful?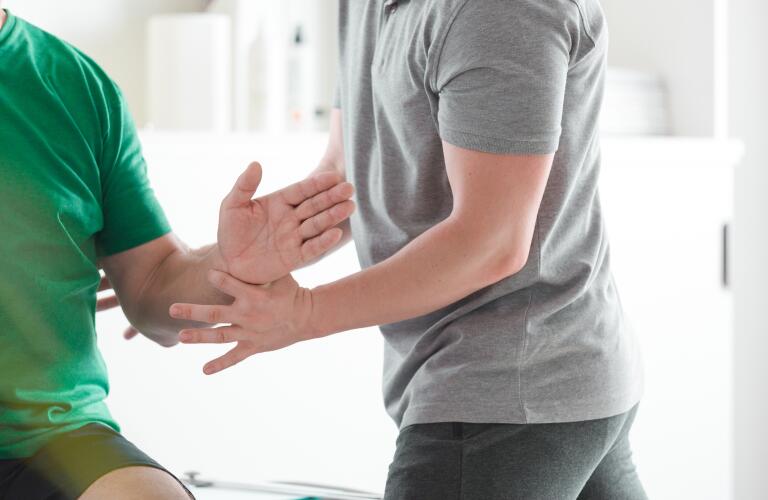 The first health care provider you see for Parkinson's disease will probably be your primary care doctor. You may see this doctor as you go through diagnosis and start treatment for the disease. But, your doctor will probably refer you to neurologist, too. That doctor is specially trained to diagnose and treat nervous system diseases like Parkinson's.
Parkinson's is hard to diagnose and treat. There are no simple tests for it. The disease also acts differently in different people. There are many treatment options. And, what works for someone else might not work for you. All of this means that you need a doctor with lots of experience diagnosing and treating Parkinson's disease.
The Parkinson's Disease Foundation suggests going one step further. It suggests finding a movement disorders specialist. This expert is a neurologist who has extra training in Parkinson's. A movement disorder specialist is likely to be the most up-to-date on new research.
To find a movement disorders specialist:
Ask your primary care doctor for a referral.

Look for a movement disorder center at the hospital closest to you.

Call the Parkinson's Disease Foundation for a referral: 1-800-457-6676.

Ask other people with Parkinson's for a recommendation.

Search Healthgrades.com for movement disorder specialists and other neurologists in your area who treat Parkinson's.

Even the most qualified doctor might not be right for you. You will probably see this doctor at least every few months once you start working together. You will see each other more often if you have problems. You need to feel comfortable with the doctor.
Don't be afraid to interview your doctor before you make your choice. Here are points to consider:
Do you feel your doctor listens to you and lets you take an active role in your care?
Is your doctor available when needed?
How easy is it to contact your doctor?
How long does it take for the doctor to call back?
Does the doctor have a good support system to cover you when he or she is not available?
Your neurologist will be your main caregiver for Parkinson's. But other doctors and therapists will also be important. For instance, you might also see a specialist in internal medicine or geriatrics (or gerontology), a doctor who specializes in treating elderly patients.
Other caregivers you may see include:
Speech pathologist: This person can help you use your voice better and improve your speech. Speech pathologists also treat swallowing problems that are common with Parkinson's.

Physical therapist: This caregiver can help you maintain muscle strength and stay flexible. Physical therapy also can help relieve pain, improve balance, and prevent falls. You may work with this therapist at a physical therapy center and continue therapy on your own at home.

Occupational therapist: This therapist can help you remain independent at work and at home. You may learn safer and easier ways to dress, bathe, use devices, and move around your environment.

Was this helpful?