Causes of Parkinson's Disease
Was this helpful?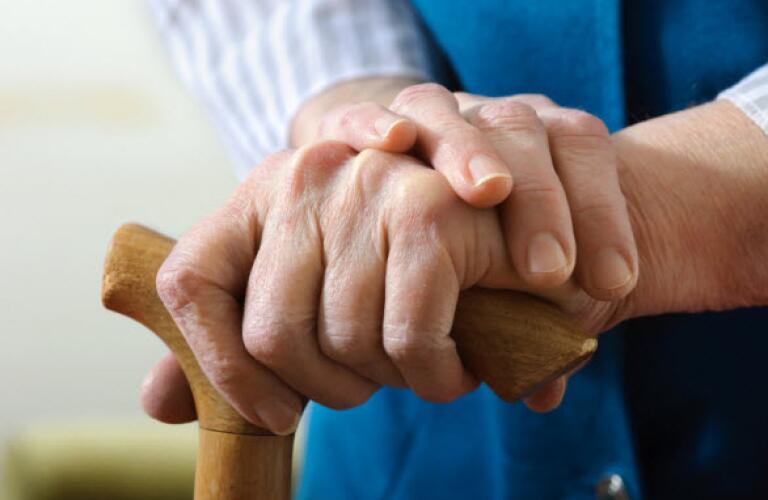 Researchers do not know the exact cause of Parkinson's disease (PD). However, they've learned the most likely cause is a combination of two things: Genes passed down through families and something in a person's environment that triggers those genes to cause PD.
What researchers do know for sure is what happens in the brain of someone who has Parkinson's. A specific part of the brain (the substantia nigra) loses the ability to produce dopamine. Dopamine is a chemical in your brain. It helps transmit messages from your brain that control body movement. Movement becomes slower, stiffer and shakier without enough dopamine. That's why Parkinson's is a movement disorder.
Your genes are the part of your DNA that controls what all the cells in your body do. A change in a gene is called a mutation. Some people inherit gene mutations. Researchers have found several gene mutations that cause PD or increase the risk of PD. Being born with one of these mutations means you are more likely to develop Parkinson's than are people who don't have the mutation.
Researchers also know that certain things can trigger the development of PD. These are risk factors.
The biggest risk factor for PD is your age. Parkinson's is rare in people younger than 60. It's also slightly more common in men than women. Other risk factors include:
Having a family history of PD

Having had a head injury, especially one that caused loss of consciousness or amnesia

Being exposed to pesticides at work or at home

Being exposed to toxins at work or in ground water

Pesticide exposure over a long period is a strong risk factor. Other toxin exposures need more research. Trichloroethylene (TCE) exposure may be a risk. TCE is a solvent used in many industries. Exposure to polychlorinated biphenyls (PCBs) may be another risk. PCBs were used in electrical equipment before they were banned in the 1970s. Exposure to certain metals may be a risk factor too. The metals are lead and manganese. This may raise the risk of PD in welders.
Researchers also think that a few things might actually lower your risk of PD. These include caffeine in tea or coffee, nonsteroidal anti-inflammatory drugs (NSAIDs), nicotine, vitamin D, and exercise. These are theories, though. Be sure to talk with your doctor before trying any of these.

Was this helpful?