What to Expect With a Telehealth Appointment for Overactive Bladder
Was this helpful?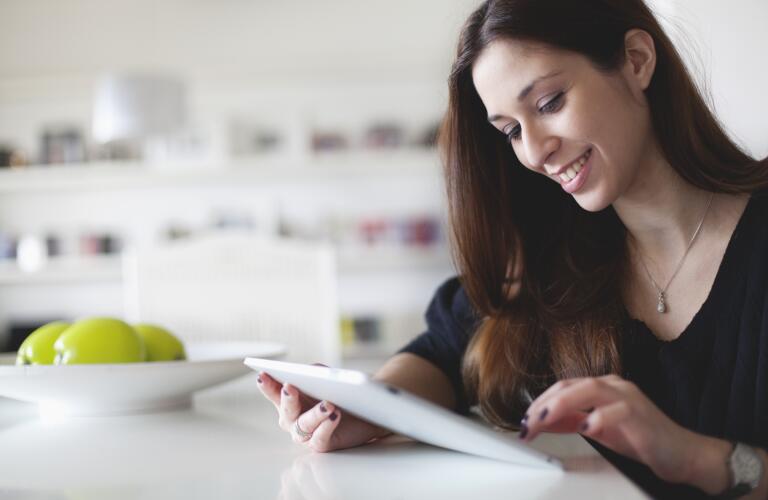 Overactive bladder syndrome (OAB) is a relatively common condition that causes a sudden and intense need to urinate, occurring frequently throughout the day and night. If you are one of the estimated 33 million Americans who've been diagnosed with overactive bladder, you may be considering a telehealth appointment, instead of an office visit, for your follow-up care. You'll be happy to know that a virtual doctor's visit can be a great way to manage your overactive bladder treatment.
If you feel like you've been hearing a lot about telehealth recently, you're not alone. Telehealth, also called telemedicine, surged in popularity during the COVID-19 pandemic, though it's not a brand new concept. During a telehealth appointment, you can meet with your doctor remotely through a phone call, text exchange, or most commonly, a video chat.
Using telehealth is pretty straightforward. Different doctors may use different apps for conducting their virtual visits, and when you schedule your appointment, you'll be told how to proceed. You may need to register or complete patient information and consent forms online prior to your appointment. Some doctors may send you a link via text or email to click on at your appointment time. Others may require you to download an app or a specific program, and you'll connect with your doctor there. Simply log on at the scheduled time. You may be placed into a virtual waiting room until your doctor is ready to begin your visit.
Before your appointment, make sure your device is fully charged and your internet is strong. Write down any questions you have for your doctor and keep a pen and paper handy to take notes during the visit.
A telehealth appointment for overactive bladder syndrome is quite similar to what you'd experience in person. You'll be able to interact with your urologist in real time, discussing topics including:
Your symptoms: Your doctor will want to know how often you have the urge to urinate, how often you actually go, and whether you've been leaking urine. If you've been keeping a bladder diary, a record of your bladder habits and daily activity, be sure to have it handy during your appointment.
Lifestyle modifications: Some cases of overactive bladder can be remedied by making some changes in your life. Your urologist can help you identify food or drinks to avoid, advise you on exercises to help relax your bladder muscles, or teach you strategies for "training" your bladder.
Your treatment plan: In addition to lifestyle modifications, you may require medications to treat your symptoms. Drugs like antimuscarinics and beta-3 agonists are commonly used. Let your urologist know if they've been helping, if you've been taking them as directed, and if you're experiencing any troublesome side effects, like dry eyes and mouth or constipation. Your doctor may consider changing your dose, changing your medication, or trying a combination of medications to find what works best for you. Other treatment options such as injections, nerve stimulation, and surgery can also be discussed if warranted.
Your new concerns: Has anything else been troubling you? Do you have questions about your symptoms or treatment? This is your opportunity to get the answers you've been seeking.
Despite the convenience and flexibility of telemedicine, there are times that you'll still need a face-to-face visit. A physical exam to check your abdomen and internal organs can't be replicated online. Tests to assess your bladder function and certain treatments also require a trip to your doctor's office. Be sure you follow your doctor's guidance for future appointments.
Was this helpful?