PHYSICIAN VOICES

Signs It's Time to Start Treating Overactive Bladder

Was this helpful?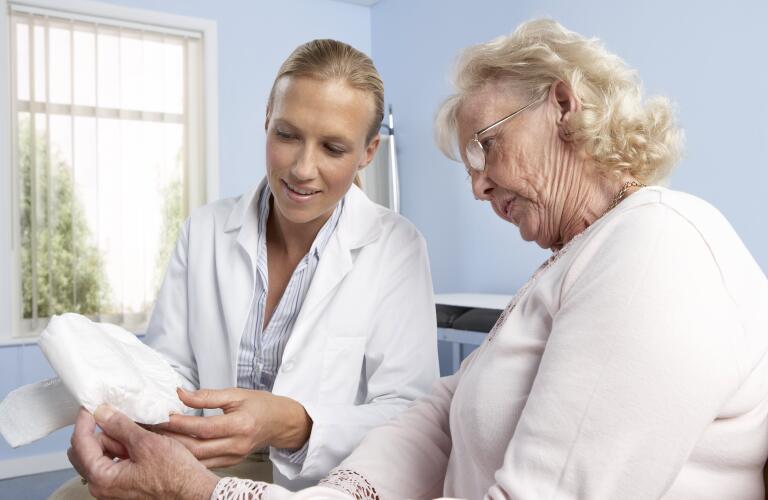 Overactive bladder (OAB) is characterized by spasms in the bladder, and a sudden and frequent urge to urinate. In the patients I see, It's extremely common. In fact, about 1 in 3 women experience it, along with 16% of men.
However, many people do not seek treatment. And honestly, I'm not sure why that's the case. Perhaps they're embarrassed about it, or maybe they think an overactive bladder is a normal part of aging and that nothing can be done about it. I want to be clear that it is not a normal part of aging, and that treatment is available.
There's no hard and fast rule on when you should seek treatment. In some cases, your overactive bladder could be a sign of something more serious like a urinary tract infection or diabetes. So, if you have other symptoms like painful urination or fatigue, you definitely want to make an appointment to see your doctor.
Otherwise, my suggestion is this: If your OAB is interfering with your life, please talk to your doctor about it. OAB can be a huge interference and inconvenience. Imagine having to go to the restroom right in the middle of an important meeting? Even just the fear of having to go can be debilitating. Some people with OAB avoid social events because they think they'll be running to the restroom every 10 minutes, or worse, that they won't make it to the bathroom in time.
Luckily, there are several ways to treat and manage your OAB. I like to start conservatively when treating OAB. Before I prescribe any medication, I suggest behavior modification, which is free of side effects and a lot cheaper. For example, doing Kegels or other exercises to strengthen the pelvic floor muscles can help reduce the bladder's involuntary contractions. Urinating on a schedule, or timed voiding, gets you on track for urinating at certain times every day, rather than rushing to the bathroom at inconvenient times.
Many of my patients give up certain dietary irritants like nicotine or caffeine and notice an immediate difference. Increasing physical activity can also help, as sedentary lifestyles are associated with OAB. Others have used devices like pantyliners or other absorbent materials, or even tampon-like inserts that control the flow of urine by putting pressure on the bladder.
If pelvic strengthening exercises and behavioral changes don't help to manage your OAB, then I'll prescribe medications. It's important to note that overactive bladder, while associated with aging and weakening muscles, isn't a natural part of aging. It can be treated and managed to the point where you can be confident again going into important meetings or social events. Your OAB doesn't have to control your life, so please, don't be afraid to talk to your doctor.

Was this helpful?