Preparing for Your Virtual Doctor Visit for Overactive Bladder
Was this helpful?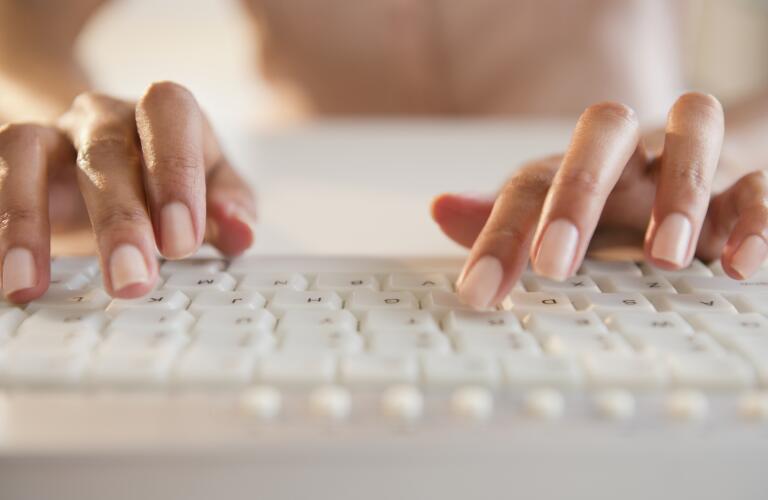 If you've been living with overactive bladder (OAB) for some time, you know how much it can impact your daily life. The sudden urges to urinate and the frequent leaks can interfere with your job, social life, and relationships. Your doctor has treatments that can help, and thanks to telehealth, now you can visit your doctor from the comfort of your own home.
In recent years, many urologists and urogynecologists have shifted at least some of their visits to telehealth, also known as telemedicine. In this model of care, rather than traveling to a medical office, you see your doctor remotely, usually on video, using a computer, smartphone, tablet, or other electronic device. A virtual doctor visit can accomplish many of the same things as a face-to-face visit. In urology, it's ideal for follow-up appointments, where your doctor is just checking in to see how you're progressing. There are a number of telemedicine benefits, including greater convenience.
To make the most of your virtual visit, here are a few tips on how to prepare for a telehealth appointment.
Just as you would for any doctor appointment, pull together any information you think would be useful for your doctor to know about your condition, including:
A copy of your bladder diary, in which you've recorded your symptoms and how they affect your daily life
A list of the overactive bladder treatments you've tried, and how they affected your symptoms
A list of any medications or supplements you currently take
Copies of any recent test results, including urine tests and cystometry
Put your computer in a place where you know you won't be disturbed. That could be your bedroom, the basement, or an office. You want to feel comfortable when you talk about a condition like overactive bladder, so privacy is essential.
Decide whether you'll use your computer, smartphone, or tablet for the visit. Set it up in a part of your home that has a strong Internet connection. Test your camera and microphone ahead of time, to make sure you have a clear picture and sound. Your doctor's office should send you instructions and details about the program you'll need for the appointment, as well as a link to start your session. Someone from the office can walk you through how to prepare for a telehealth appointment if you have trouble setting up your device on your own.
Just as with any medical appointment, you'll have only a limited amount of time to spend with your doctor. To make the most of your time together, plan out what you'd like to discuss in advance. Think about your symptoms and how they've affected your day-to-day life. Write up a list of questions you'd like to ask. Put the most important questions first, in case you don't have time to get through the entire list.
When you set up the appointment, ask your doctor's office what information they will need from you, and how you can prepare. For example, your doctor might want you to get a urine test at a local lab before your visit. If you have any questions about what to expect, they can tell you everything you need to know so you're comfortable and get the best care possible.
Was this helpful?