Overactive Bladder: You Don't Have to Settle
Was this helpful?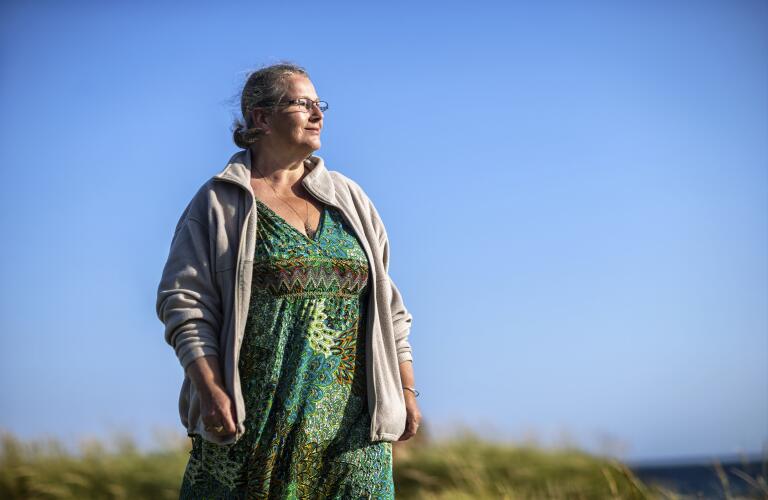 It's estimated up to 30% of men and 40% of women in the United States live with overactive bladder (OAB), a medical condition describing a group of urinary tract symptoms. In many cases, symptoms of overactive bladder interrupt daily life—the most common is a sudden, uncontrollable urge to urinate. This urge may occur anytime during the day or night. It's important to know OAB is not a natural part of aging; it's not something you have to accept or learn to live with.
You don't have to settle for life that revolves around your overactive bladder. Your doctor can help you explore treatment options to relieve symptoms and help you stay comfortable throughout your day.
Overactive bladder isn't just one problem—the term is actually used by doctors to help diagnose several symptoms which may interfere with your life. Other than urinary urgency, many people with overactive bladder experience symptoms such as:
Frequent urination, usually more than eight times in 24 hours
Urge incontinence, or the unintentional loss of urine immediately following the urge to urinate
Waking up more than twice a night to urinate
Overactive bladder isn't related to your age, and it isn't a normal part of being a woman or something natural to experience for men with prostate issues.The condition isn't related to anything anyone does—instead, several factors play into whether or not someone eventually develops OAB. The possible causes of overactive bladder include:
Alcohol or caffeine use
Certain medications
Estrogen deficiency following menopause
Excess weight
Infection
Nerve damage
Weak pelvic floor muscles
Doctors usually recommend treating OAB with behavioral changes first. Your doctor may suggest that you closely monitor your diet, maintain a healthy weight, and drink more fluids that won't irritate your bladder, like water. Other techniques, like keeping a bladder diary, can help you pinpoint patterns in the fluids you consume and the number of times you have to urinate throughout the day and night. Bladder diaries are also good for keeping track of problems like sudden urges to urinate and urinary incontinence.
In some cases, bladder retraining can be beneficial for helping you retain urine better. Retraining programs strengthen your pelvic floor muscles to help you avoid urinating and get yourself on a regular voiding schedule. Bladder retraining techniques also help you better control the sudden urge to urinate. The entire process may take up to eight weeks to become effective.
However, for some, behavioral changes aren't enough to help manage symptoms. Some people decide OAB is just something they have to live with—but this simply isn't true. You still have options if behavioral changes aren't enough to manage overactive bladder.
Beyond behavioral changes, medications, non-invasive treatments, and, in some cases, surgery may help with OAB. Certain medications relax your bladder and control muscle spasms, which helps reduce sudden urinary urges. If you've already gone through menopause, your doctor may suggest vaginal estrogen therapy to help strengthen pelvic floor muscles to better control urination.
In some cases, non-invasive therapies such as bladder injections and nerve stimulation help relax bladder muscles and control nerve impulses sent to your bladder. This may help reduce symptoms if other treatments don't work. Surgery is typically only used for people living with severe OAB symptoms who can't find any other effective treatments. The goal of any overactive bladder surgery is to reduce pressure and help the bladder store more urine, which can contribute to urges.
There is no reason to settle for living with overactive bladder. Behavioral changes are effective for many people, but if those therapies don't work, medications and surgery can make a significant impact and get you back to your normal life. If you're concerned your current overactive bladder treatment plan isn't working as well as it could, ask your doctor about other options to control urges and allow you to live as comfortably as possible.
Was this helpful?