How to Get the Most Out of a Virtual Doctor Visit for Overactive Bladder
Was this helpful?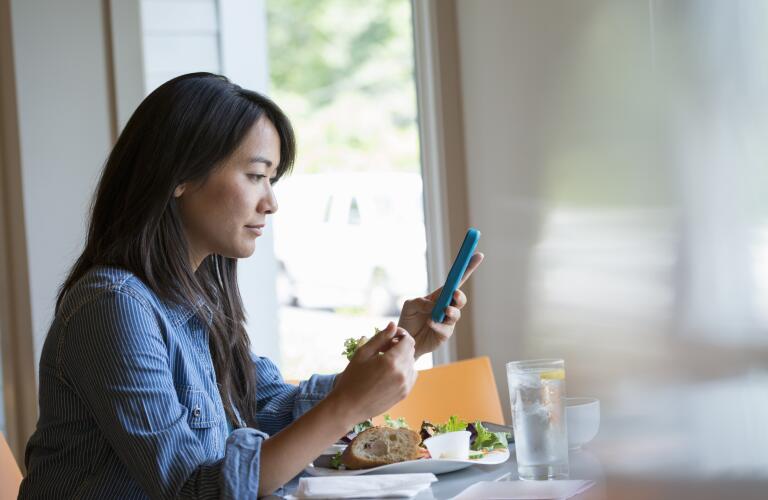 Trying out telehealth to manage your overactive bladder syndrome (OAB)? Now more than ever, people are turning to telemedicine appointments for a variety of healthcare needs. While a virtual doctor's visit can often be just as effective as an office visit, there may be a bit of a learning curve at first. So, before you meet with your urologist online, check out these tips to help improve your experience.
A virtual doctor's visit allows you to speak with your urologist in real time through a phone conversation or video chat. Depending on which modality you are using, you'll want to make sure you have the appropriate hardware and software. Find out if you need to download a particular app or program in order to connect with your doctor during your appointment. If you are doing a video visit, you'll need a smartphone, tablet, or computer with a working camera and microphone. Test out the technology ahead of time to make sure everything runs smoothly.
Think about where you want to set up for your appointment. Try to find somewhere quiet and free from distraction, with a strong internet connection. If possible, it's a good idea to have a back-up communication plan in place with your doctor in case you run into connectivity issues or if the platform you're using fails.
It pays to do a little prep work ahead of time, so spend some time thinking about your condition and your overall health. Be ready to talk to your doctor about:
Your symptoms: Try keeping a bladder diary leading up to your appointment. Overactive bladder causes a sudden and intense urge to urinate throughout the day and night. Make a note of how often you feel the urge, how frequently you urinate, and whether you are experiencing any urine leakage during these times. Keep track of what you eat and drink, and if there are things that seem to make your symptoms better or worse.
Your overactive bladder treatment: If you are taking medication to treat your overactive bladder, like an anticholinergic drug, be honest with your doctor about how it's working and if you're adhering to your treatment plan. If you are having problems with side effects, such as dry eyes or mouth, let your doctor know. If you've had surgery or nerve stimulation, has it helped?
Other medications you are taking, including over-the-counter drugs, herbs, or supplements: It's important that your doctor knows everything you're taking in order to safely prescribe you medication, especially if you are changing doses or trying a new drug.
New concerns or health changes: Jot down any questions you have or if something's troubling you, even if it doesn't appear to be related to your overactive bladder syndrome.
Just like an in-person appointment, you only have a limited amount of time during your virtual doctor's visit, so don't be late! Be ready to log on a few minutes before your scheduled time, so you are relaxed and not rushed. Make sure your device is fully charged and close out of any programs or apps that may slow it down.
During your appointment, it's a good idea to take notes or have a family member or friend join you. Even during a telehealth visit, a lot of information can be exchanged, and this will ensure you don't forget anything.
Lastly, be certain you know how to proceed after the appointment. Can you schedule another telehealth appointment in few months or do you need to be seen in person for an exam or testing? Regular follow-up care is necessary for proper management of overactive bladder.
Was this helpful?