PHYSICIAN VOICES

Expert Answers About Overactive Bladder

Was this helpful?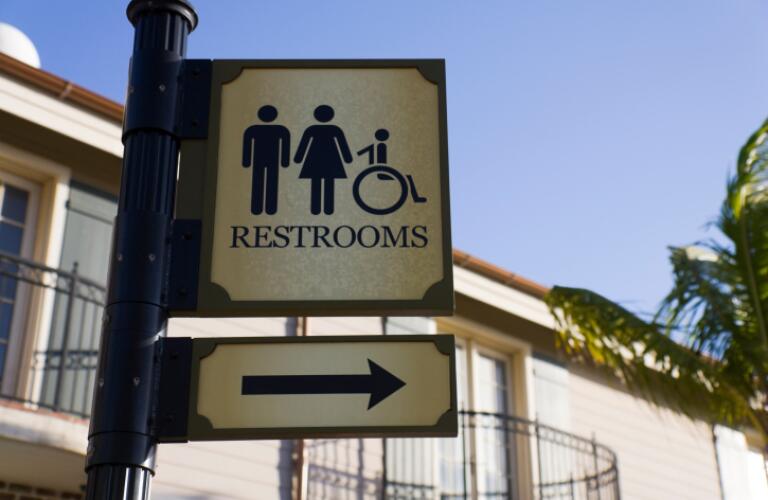 While not usually a serious physical condition, overactive bladder (OAB) can be extremely inconvenient and take a serious toll on your quality of life. Urologist Daniel Elliott, MD, answers the most common questions he hears about OAB.
A: Overactive bladder (OAB) is characterized by spasms in the bladder, and a sudden and frequent urge to urinate. You may feel perfectly fine, and then, the next second, have to race to the bathroom. The urge is often difficult to stop, and could lead to some urine leaking (incontinence). Though on occasion it could be a sign of something more serious like a bladder infection, OAB is not life threatening but more an inconvenience. It hampers daily life and activities you used to enjoy because of the fear of wetting your pants.
OAB can happen to anyone, but it's often seen in older adults, obese individuals, or those with certain neurological disorders, like multiple sclerosis. It can sometimes be caused by radiation from certain cancers, but in the vast majority of cases, we don't know what causes it.
A: There's no hard and fast rule on when you should seek treatment, though my best suggestion is to see your doctor when your OAB starts interfering with your life. Are you avoiding social events because you're afraid you'll be running to the restroom every 10 minutes, or you won't be able to make it to the bathroom in time? Does that same anxiety exist in your work environment? If so, then I would recommend you talk to your doctor about it. Don't be embarrassed. We see it all the time. And rest assured, there are several treatment options and lifestyle changes that can help.
A: You've probably seen the commercials for the oral medications that treat the "gotta go" feeling. These pills help relieve symptoms and reduce episodes of incontinence by relaxing the bladder muscles. Unfortunately, they come with a few side effects like dry eyes, dry mouth and constipation. And attempting to treat some of these side effects by consuming more water can often exacerbate your OAB.
Before I prescribe any medication, I suggest behavior modification, which is free of side effects and a lot cheaper. For example, doing Kegels or other exercises to strengthen the pelvic floor muscles can help reduce the bladder's involuntary contractions. Urinating on a schedule, or timed voiding, gets you on track for urinating at certain times every day, rather than rushing to the bathroom at your inconvenience.
A: The biggest thing I tell my patients is they have to be willing and open to change their lifestyle, because lifestyle management is a lot cheaper, and a lot more effective than many OAB treatments. For example, at least once a week, a patient will come into my office carrying a 36-ounce soda and mention that they feel like they have to go to the bathroom all the time. When that happens, I'll point to the drink in their hand and tell them getting rid of it is a good start.
If you're struggling with OAB, I recommend limiting dietary irritants like caffeine and nicotine, restricting the amount of liquid you drink in the evenings, and avoiding stress. Sedentary lifestyles also contribute to OAB, so I recommend finding a way to keep active. Any exercise where you're working the leg and pelvic muscles can help.
A: There are a few different surgery options that I suggest as a last resort, simply because they can be pretty intensive and expensive. One option, sacral nerve stimulation, essentially regulates nerve impulses to your bladder by implanting a small pulse generator into either your buttocks or lower abdomen. Augmentation, or bladder enlargement, is done less frequently and is considered a major surgery. During augmentation, the surgeon will take a small piece of intestines and add it to the bladder wall, allowing the bladder to store more urine.
I have had several patients who opt for Botox injections into the bladder to relax the bladder muscles and reduce incontinence. Right now, however, that's a fairly expensive way to control the problem--especially considering the injections need to be repeated every 4 to 6 months.
A: OAB is characterized by the sudden and frequent urge to urinate. Stress urinary incontinence is leaking or incontinence that is caused by a weakened urethra--whether that's due to childbirth, a hysterectomy, or other trauma to the area. With stress urinary incontinence, it's common to have problems when you laugh, cough or do physical activity; whereas with overactive bladder, there's not necessarily a trigger for your leaking or sudden urge to go. Stress urinary incontinence is usually treated with surgery rather than medication. Both conditions, however, can benefit from strengthening the pelvic floor muscles.

Was this helpful?