5 Tips for Treating Overactive Bladder Using Telehealth
Was this helpful?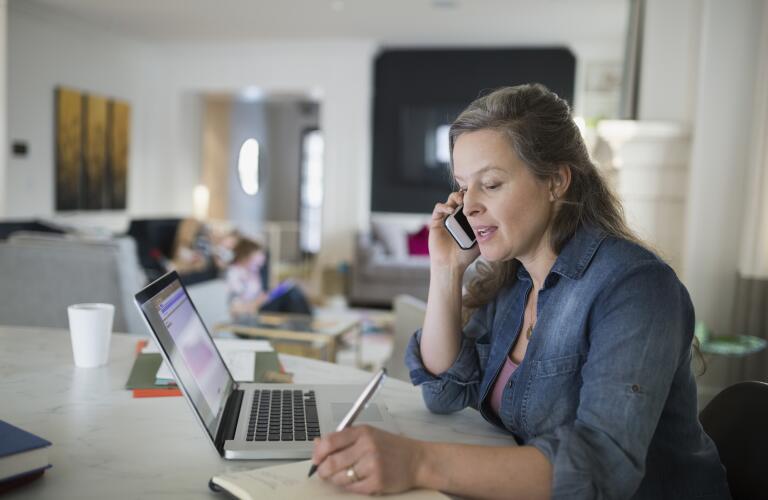 Overactive bladder syndrome (OAB) isn't easy to live with. Due to a frequent and often uncontrollable urge to urinate, people with overactive bladder often wind up staying close to home so they can be near a toilet. And when they do leave home, they make sure they know where all the restrooms are. However, getting the right treatment and embracing a few coping strategies can make living with OAB a lot easier. You can even access your doctor via telehealth, making the process of seeking overactive bladder treatment a little easier on you.
If telehealth is new for you, it's understandable if you're a little uncertain about how useful it will be for you. Here's a key telehealth tip: just give it a chance. Telehealth–talking to your doctor remotely using your computer, smartphone, or tablet–is an option that can really help you improve your quality of life. You just have to get acquainted with how it works and figure out how to make it work for you. You might discover you really like being able to consult with your doctor without having to leave home (and find an empty restroom along the way).
Once you decide to try telehealth, it's a good idea to get all your technology set up in advance. Don't put it off until minutes before your appointment. You'd probably rather focus on discussing your symptoms or asking questions about treatment during your appointment than struggling with the tech side of things. Before your virtual visit, follow these steps:
Contact your healthcare provider's office and ask what platform they use
Make sure you have all the tech you'll need, such as a smartphone, tablet, or computer with a web camera and microphone–and make sure whatever device you use is fully charged
Download any apps you might need to use or register if you need to access a portal or online service
Test the platform to make sure you know how to log in and start the meeting
Another item to add to your to-do list: make a list of questions or concerns for your doctor prior to your appointment. Experts often suggest doing this prior to in-person visits, but it's a useful telehealth tip, too. Having a list can help you stay on track during your virtual visit, so you don't forget to discuss what's most important to you.
Many people use a combination of pharmacological treatments and non-pharmacological strategies to address their overactive bladder. In order to achieve long-term success, though, you may have to be patient. That's especially the case when it comes to the lifestyle-based treatments because it may take you some time to master them and use them effectively.
Those non-pharmacological treatments can include lifestyle changes like:
Changing your diet
Regulating the amount of fluid you drink
Bladder training
Scheduling toilet visits
Kegel exercises
Your doctor can easily discuss all these changes with you during your telehealth appointment and give you some pointers if you're struggling. You could even keep notes as you notice changes so you can refer back to them during your telehealth visit. Just don't give up if you feel your treatment approach isn't working for you. In fact, you could let telehealth help you in such a situation. Schedule a virtual visit so you can discuss altering your treatment plan–at a time and location that's convenient for you.
A significant benefit of telehealth is the telehealth platform you're using. You have an opportunity to share information with your doctor to help steer your treatment. Here's an example: your doctor asks you to keep a bladder diary so you can track your urination pattern. You can upload the info in your diary to your patient portal or email the info to your doctor to review prior to your appointment. You can also provide feedback about anticholinergic medications, which are often prescribed for people with overactive bladder, and any side effects you may be experiencing.
Here are a few other things telehealth technology can help you do to get the care you need on time:
Request an appointment
Schedule an appointment
Leave a message for your doctor with questions
Request medication refills
Telehealth can be a great option for you, but there are limits. Don't be afraid to raise the issue with your doctor. If you feel that you need to be seen in person, let your doctor know.
Was this helpful?