5 Benefits of Telehealth for People With Overactive Bladder
Was this helpful?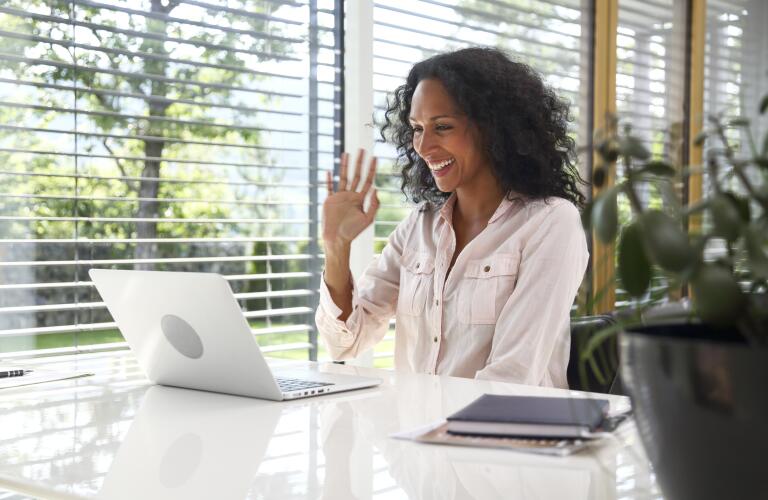 Telehealth, also called telemedicine, is the use of technology to deliver healthcare. For people with overactive bladder (OAB), a telehealth visit involves meeting with your urologist or gynecologist using your smartphone, tablet, or computer. A telehealth doctor visit looks very similar to an in-person visit. You can discuss your symptoms and concerns, ask questions, and get overactive bladder treatment recommendations. The only difference is the appointment will take place from the comfort and convenience of your home. Why turn to telehealth for your overactive bladder treatment? There are a few good reasons.
One of the main telemedicine benefits is convenience. You save time and money by not having to drive to your doctor's office and sit in the waiting room. In fact, you can have your appointment wherever is most comfortable for you. All you need is a computer or other device and an Internet connection. Using telehealth for your overactive bladder treatment means you can take less time off from work or school. Parents may not even need to hire a babysitter.
If you live far away from a urologist or gynecologist, telehealth may be the only way for you to access overactive bladder treatment. And research finds that getting care this way could help you stay on your treatment plan. Studies show people in rural areas are more likely to attend remote follow-up visits than in-person visits, likely due to their convenience.
Less than half of people with overactive bladder report the problem to their doctor. One reason is embarrassment. Knowing that you may have to get an exam during your very first visit with a new urologist or gynecologist can contribute to that feeling of embarrassment. One of the many telemedicine benefits is having the opportunity to meet your doctor virtually before your first in-person visit. You'll have the chance to get to know them before you go into the office for an exam. If after that initial visit you're not comfortable with the doctor you've chosen, you can schedule a telehealth visit with another provider.
Protecting patients from infection has been one of the most important telehealth benefits during the COVID-19 pandemic. Seeing a doctor virtually could help you avoid catching an infection in a crowded doctor's office waiting room. This protection is especially important for people who are most vulnerable to COVID-19 and other infectious diseases, including older adults and those with a compromised immune system. Even after the pandemic, it may be a good idea to use telehealth during cold and flu season to keep yourself and your family healthy.
In recent years, an increasing number of insurance companies has begun to cover the cost of telemedicine. Today Medicare, Medicaid, and many private insurers will pay for telemedicine visits for overactive bladder and other urologic conditions. Check with your health insurance provider to find out whether they'll cover your visit, and if you will have a copay.
Telehealth involves more than just remote visits with your doctor. In between those visits, your doctor can keep up with your progress through emails, texts, or virtual monitoring. Having these regular points of contact with your doctor will help to ensure that your overactive bladder treatment continues to work for you. If it isn't helping, your doctor will know about it sooner than your next scheduled appointment, so you can switch to a different treatment approach.
Was this helpful?