PHYSICIAN VOICES

Meet the Rheumatologist: Osteoporosis

Was this helpful?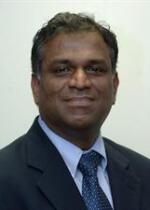 I've been a rheumatologist in the United States for 18 years. In that time, I've seen incredible advances in my field. The definition of rheumatology itself has evolved; while rheumatologists used to focus more specifically on arthritis and related conditions, today, rheumatologists treat a wide spectrum of diseases affecting the joints, muscles, tendons, bones, and various multiple system disorders. Some of the more common diseases we treat include rheumatoid arthritis, psoriatic arthritis, lupus, Sjogren's syndrome, and osteoporosis. With osteoporosis, you lose bone mass and bone architecture, making bones weaker and more likely to break. All bones are porous, meaning they have naturally occurring holes and spaces inside. But with osteoporosis, these holes and spaces grow much bigger, increasing the risk of fracture. Fortunately, just like the definition of rheumatology has evolved, so has our understanding of conditions like osteoporosis. New treatments and ways of thinking about the disease have improved prevention methods and outcomes, making my job more fulfilling and helping my patients to live full, healthy lives.
Growing up, I was always mesmerized by the heathcare system. I was interested in helping other people, and, from a young age, I had personal experience in the medical world. As an asthmatic, I needed my fair share of medical care during my teenage years. I watched the doctors and nurses work around me, and it became clear that medicine was the field for me.
I chose rheumatology because I knew the field would allow me to develop long-lasting relationships with my patients. Typically, I see patients with chronic diseases, so I'm able to build strong bonds with them over the years. Helping people to overcome the challenges of their conditions is very rewarding for me, and I feel lucky that I got a chance to play this role in their lives.
Rheumatology is a field that has grown tremendously in the last few years; we've seen advances that have made it possible for us to make a big difference in patients' lives compared to 20 years ago. For diseases like rheumatoid arthritis and psoriatic arthritis, new biologic medications have greatly expanded our treatment options. These drugs specifically target certain molecules or proteins to decrease inflammation and help control the immune system much better than traditional medicines. Today, we can make patients healthier and prevent joint damage with fewer side effects. This is important for patients with osteoporosis as well because people with rheumatoid arthritis have a higher likelihood of developing osteoporosis (or losing bone mass). If we have better control of rheumatoid arthritis and can keep inflammation down, we can decrease osteoporosis risk. Additionally, these new medications make it possible to use steroids less often in rheumatoid arthritis patients; steroids can lead to bone loss, so cutting these out also makes an impact on osteoporosis risk.
On top of that, a new field of study called osteoimmunology has developed in the last 20 years, which looks at the relationship between inflammation and immunology and how people lose bone mass. Research in this field has led to the introduction of new medications that can more effectively help people with osteoporosis build new bone and prevent bone loss.
Choosing the Right Doctor
Osteoporosis is a very complex disease. Bone loss can be caused by a number of factors, so there are several different doctors you might see to treat your osteoporosis depending on the cause. Your team of physicians might include a primary care physician, a rheumatologist, an endocrinologist for hormone-related osteoporosis, and an Ob/Gyn for post-menopausal osteoporosis. Regardless of the type of doctor you see, it's important to find someone you trust and feel comfortable with. Treating a chronic disease like osteoporosis means you'll have a long-lasting relationship with your doctor, so make sure you find someone you click with. I always tell my patients that no question is a wrong question—they should never feel badly about asking questions and should make sure their doctor is open to addressing their concerns. With the right doctor and the right treatment, you should feel confident about controlling your osteoporosis and living a healthy life.
Dr. Allen Anandarajah is a board-certified rheumatologist and an associate professor of medicine at the University of Rochester Medical Center. He directs the Early Arthritis Clinic at URMC and has also authored several journal articles and textbook chapters focusing on rheumatoid arthritis and osteoporosis.

Was this helpful?