Choosing the Right Type of Braces
Was this helpful?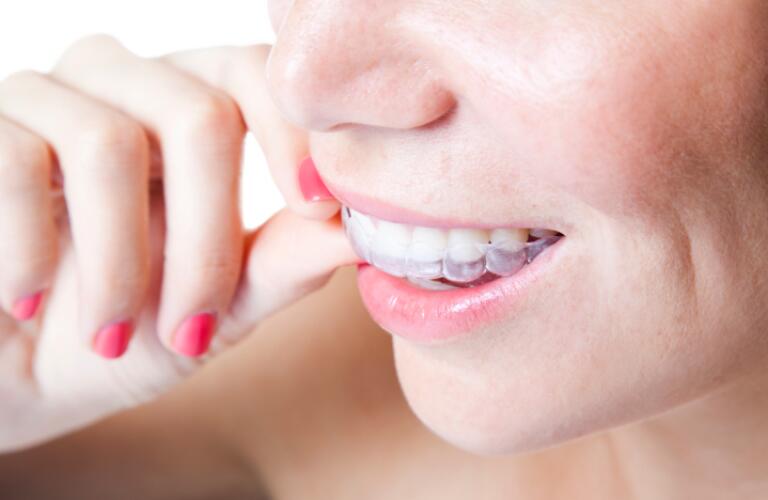 There are many options to help correct bite problems. That's when your top and bottom teeth don't come together properly. Missing, crooked or crowded teeth can make a bite problem worse. What's best for you will depend on various factors, such as your age, financial situation, and the severity of your bite problem. How willing or able you are to follow through on treatment also matters. Knowing what to consider will help you make the right choice.
Braces are the most common orthodontic treatment. They can correct a wide variety of mild to severe bite problems. This includes gapped teeth, overbite, underbite, crossbite, open bite, and severely crooked teeth. Choosing braces could give you the best results. They're also often the least expensive option.
Traditional metal braces: With traditional metal braces, brackets are glued to the front of your teeth. Children who need braces typically get the traditional metal type because they are very effective and cost less than other types of orthodontic treatment. The problem with traditional braces is they are easily visible. This may be a concern for adults who feel that metal braces won't make the right impression at work or in social situations.
Lingual and ceramic braces: Newer types of braces might be a better fit for an adult lifestyle because they are less conspicuous. For instance, lingual braces, also called "invisible" braces, are glued to the back of your teeth, not the front. Ceramic braces are the color of your teeth, making them harder to see. Both of these options can cost more than metal braces because the materials and technology differ from traditional braces.
An important consideration is the extra effort it takes to keep your teeth clean. Wearing braces makes it harder to brush and floss. Plaque is more likely to build up on your teeth. It can cause infection in the tissue that supports your teeth. This is gum disease. And, if you already have gum disease, braces can make it worse. In this case, braces may not be the best option for you. Talk with your dentist and orthodontist about your overall dental health and how orthodontic treatment will affect you.
Clear aligners may be a good choice for adults because the aligners are much less noticeable than traditional metal braces. Aligners are series of custom-fit trays that fit over your teeth, moving them slightly over time.
Clear aligners work best on mild to moderate problems. Less severe bite problems are one example. Others are teeth that are slightly crowded and spacing issues that involve just a few teeth. They don't work as well for serious overbites or underbites, or for major spacing problems. Clear aligners like Invisalign® typically cost more than traditional metal braces, but it depends on your particular orthodontist. There is not a set price for any type of orthodontic treatment.
Being mature enough to follow directions and keep track of your aligners is a key factor in choosing this option. For aligners to work, you have to use them correctly. You take them out while you eat, drink, brush your teeth and floss, but then you must put them back on. If you don't wear them according to your orthodontist's instructions, your treatment will not be as successful as it could be.
Once you've gone through the time, effort and expense of straightening your teeth, you don't want your teeth shifting out of place. This is dental relapse. Tooth position can change over time, even after you've worn braces. That's why you'll need to wear retainers after your braces come off. They allow bone to rebuild after teeth have moved. They also keep your teeth straight and keep them from shifting back.
There are different types of retainers. Some are removable. Others are glued to your teeth. Often, your orthodontist will decide the kind of retainer you need and when you should wear it. But, you might have a choice. If you do, a permanent retainer might be better if you don't want to follow a schedule for putting it in and out. If you decide on a removable retainer, it's very important to follow directions for its use. If you don't wear it as directed, your teeth could drift and fall back out of alignment.
While the choice may be simple for some people, it can be difficult to decide on one style of braces over another. Take your time and discuss your questions and concerns with your orthodontist. Consult with your dentist as well. He or she can help you with dental hygiene issues. Remember the end goal is to have a correct bite, straight teeth, and a confident, healthy smile!
Was this helpful?