Adult Braces: Know Your Options
Was this helpful?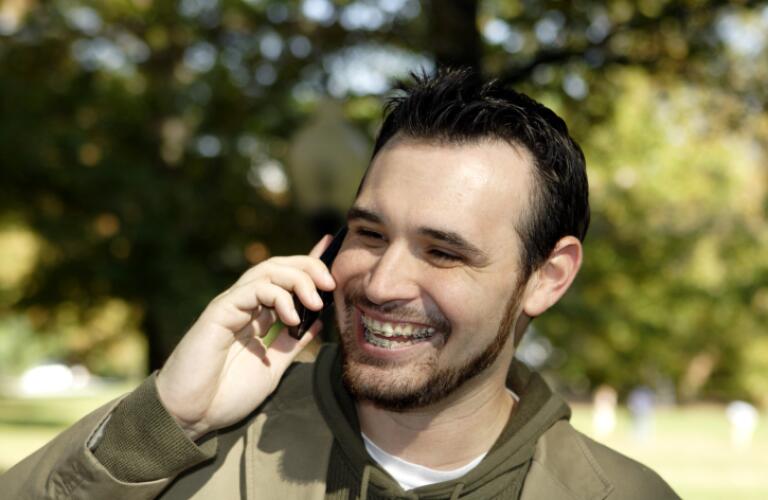 When you think of braces—orthodontics—you probably think about kids' teeth. But orthodontics are also for adults who want to correct crooked or crowded teeth or bite and jaw alignment issues. In fact, adults account for 1 in 5 orthodontic patients, according to the American Association of Orthodontists. Orthodontics is not just about braces, either. Today, there are many options for adults.
The first step is to consult with an orthodontist. This type of dentist specializes in straightening teeth and jaw alignment issues. He or she will examine your teeth, identify your needs, and suggest solutions. The exam may include taking X-rays and photos and making plaster models of your teeth. Your choice of orthodontics, their cost, and how long your treatment will take depends on what's needed to correct your unique situation.
The most common type of braces cost an average of $5,000. Special types of orthodontics are likely to cost more.
Adult teeth typically take longer to move than children's teeth. You may have to wear the braces for two years or more, depending on your situation.
Traditional metal braces are the most common type of orthodontic treatment. They're stainless steel brackets fixed to your teeth. A metal wire threaded through a slot in each bracket links them together. Sometimes tiny rubber bands also are used. Braces create the tension to slowly move your teeth into alignment. The advantage of these braces is they can fix most orthodontic problems. The disadvantage is they are very visible.
Less visible choices that may be an option for you include:
Lingual, or "invisible" braces. These are like traditional, fixed braces. But, they're attached to the back of your teeth rather than the front. This means other people can't see them. However, they don't work for as many orthodontic problems as traditional braces do.

Ceramic braces. These work just like metal braces, but are less obvious. They can be the same color as your teeth. However, they are more expensive than metal braces.

Clear aligners. These are trays that fit over your teeth to straighten them. You switch sets of trays as you progress through treatment. The big advantage is they're barely visible. You also take them out to eat, brush and floss, which makes dental care easier. The downside is they typically will not work for very crooked or crowded teeth.
Veneers are not meant to straighten teeth per se. But, they can improve the appearance of your teeth, making them look whiter and smoother. Veneers are porcelain shields cemented to the front of your teeth. You may need one visit to have a dentist shape your teeth and another visit to apply the veneers.
Veneers may last for up to 20 years. They don't stain, but they can chip and come off. If you're not having veneers on all teeth, your dentist may whiten your other teeth to match them. Insurance usually does not cover the cost of veneers.
Was this helpful?