What Does Wisdom Teeth Removal Cost?
Was this helpful?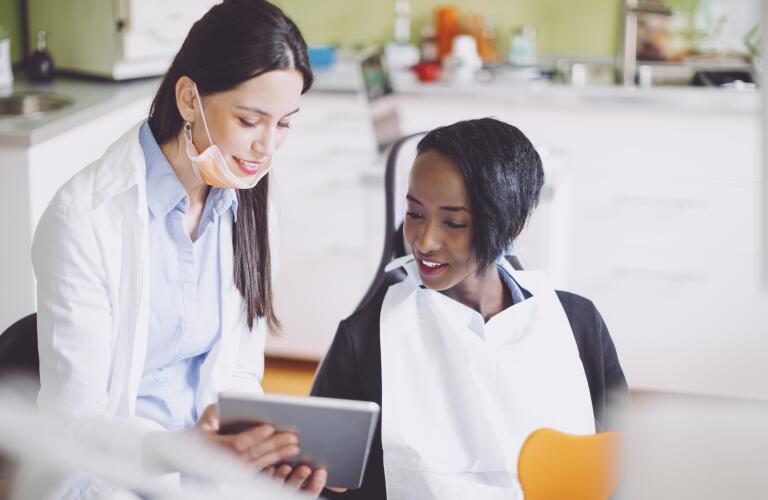 If you need wisdom tooth removal, cost is a major factor in deciding to undergo the procedure. Cost varies based on whether or not the wisdom tooth is erupted or impacted, which can dictate the removal process. Learn more about wisdom tooth extraction cost, including wisdom teeth removal cost with and without insurance, and what to ask your dentist or oral surgeon about the estimated wisdom tooth extraction price.
When it comes to removing your wisdom teeth, the state of your wisdom teeth will affect what removal method is chosen, which, in turn, affects the wisdom tooth removal cost. If your wisdom tooth has erupted—meaning it has cut through the gum and you can see it—your dentist likely can remove it using a minimally invasive procedure. However, if your wisdom tooth is impacted, meaning something is preventing it from erupting through the gum, it's possible your dentist may be able to remove it, but it may require removal by an oral surgeon.
Because a wisdom tooth has started to emerge from the gum, removal may entail a minimally invasive procedure performed by your dentist. A simple removal of an erupted wisdom tooth can range from $75 to $350 per tooth. This price typically includes the cost of removal as well as a local anesthesia used during the procedure. Exact pricing depends on where you live, your dental provider, and how extensive the procedure will be, so it's important to research costs with your specific dentist or oral surgeon.
Because the dentist or oral surgeon will need to make an incision in the gum to remove an impacted wisdom tooth, extraction price will be more expensive, ranging between $225 to $600 per tooth. This also may include the removal of gum tissue or bone. Essentially, the more complex the removal, the more expensive it will be. In addition, this cost can increase significantly if general anesthesia sedation is necessary. If so, those costs could escalate to between $600 and $1,100 per tooth.
In many cases, your dental insurance may cover a portion of the wisdom tooth extraction price. This could be between 50% and 80% of the total fees. However, how much your plan pays depends on such factors as your deductible, co-pay and yearly maximum limits.
In addition, you may be required to see an in-network dental provider to receive the maximum benefits. It's also possible your medical insurance may cover the cost of oral surgery to remove your wisdom teeth if the procedure is considered medically necessary. Talk with your dental and medical insurance companies to determine what coverage you can expect.
It's important to discuss all costs related to wisdom tooth removal, not just the wisdom tooth extraction cost. You likely will need a diagnostic exam beforehand as well as X-rays. On average, examination fees are approximately $75, while an X-ray may cost approximately $30. If your dentist takes a panoramic X-ray, the cost may increase to approximately $120.
Following the wisdom tooth extraction, you may need a prescription medication to alleviate any pain, which could add to your wisdom tooth extraction price. Also, ask if there will be any additional fees such as those to cover personal protection equipment.
Was this helpful?