Talking With Your Doctor About Multiple Sclerosis Treatment
Was this helpful?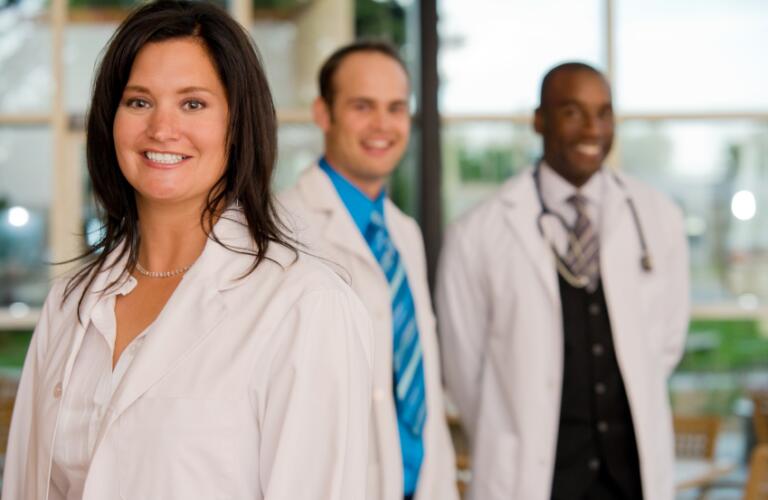 Multiple sclerosis (MS) is a complicated autoimmune disease. Different people experience it in different ways. In fact, no two people with MS are exactly the same.
Some people with MS have basically no symptoms. Other people experience neurological issues including:
Your doctor can tailor your treatment plan to your specific disease symptoms. But individualized care starts with a conversation. Here are topics to bring up with your doctor that will help him or her decide the best course of treatment—for you.

After your initial diagnosis, your doctor will want to know when you experience symptoms, especially any new ones that last for at least a day. Keep a symptom diary and call your doctor if you're having new symptoms or you think old ones have returned. Try to describe them in detail, such as how long you've been feeling them and how they're affecting your daily life. For example, you could say, "The tingling in my arm lasts for several hours every day and I'm having trouble working."
Mention if you've been overheated, had a fever, or been under a lot of stress lately. Any of those situations can cause MS symptoms to get worse, but they don't necessarily signal a true relapse. A true relapse is when your immune system attacks your nervous system in a new area. A relapse is a sign that your MS isn't as well-controlled as it could be. The goal of treatment is to prevent a relapse and resolve it as soon as possible if it occurs.
Explore Your Medication Options
Fortunately, there many FDA-approved disease-modifying therapies (DMTs) available to treat MS including:
Interferon beta-1a (Avonex)

Interferon beta-1b (Betaserson)

Glatiramer acetate (Copaxone)

Mitoxantrone (Novantrone)

Teriflunomide (Aubagio)
DMTs can reduce the number of relapses, and, consequently, your chances of disability. DMTs include oral medications, drugs that are self-injected, and high doses of anti-inflammatory steroids (given intravenously).
Ask your doctor why he or she thinks a certain treatment is right for you, and what other options might be available if it doesn't help. Ask about the side effects to expect, too, and how long it may take for symptoms to subside after a relapse. Having a plan may help you feel better.
Talk About Your Medication Use and Lifestyle Habits
Have you been taking your medication the way you're supposed to? Your doctor will want to know, and it's important to be honest. Your medication use can help your doctor understand why you may be having a relapse. You'll also want to be upfront about what is going on in your life and your ability to handle daily activities.
Discuss Your Pregnancy Plans
Many women with MS are in their childbearing years. If you're pregnant or considering pregnancy, ask your doctor if your treatment plan will need to change during pregnancy or after childbirth. Relapse rates tend to go down during pregnancy. There's an increased risk of relapse in the postpartum period, however, when your immune system is returning to normal.
Different people experience MS in different ways.

Describe your symptoms in detail to help your doctor tailor a treatment plan for you. Keeping a diary may help.

Discuss disease-modifying therapy options with your doctor.

Ask your doctor if your treatment will need to change if you're pregnant or considering pregnancy.
Was this helpful?