Talk Therapy for Multiple Sclerosis
Was this helpful?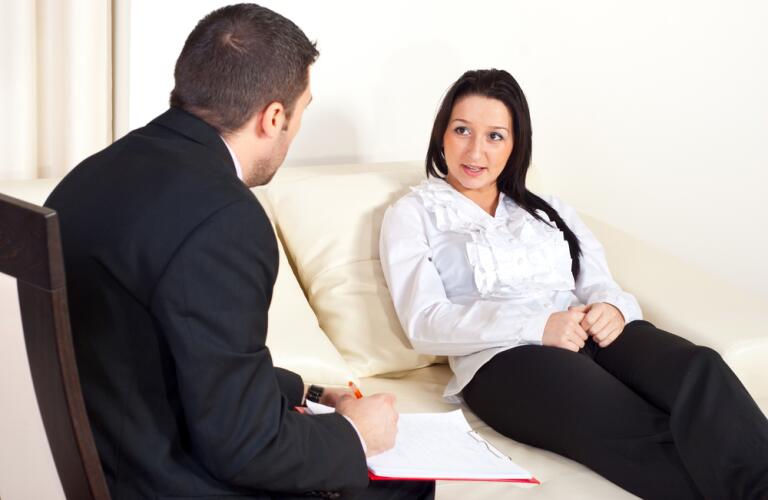 Do you have trouble keeping up with a conversation because you can't speak quickly enough—or have to constantly repeat yourself so your conversational partner can understand you?
You may be one of the 40% of people with multiple sclerosis who experience trouble talking at various times. Damage to nerves controlling the muscles that help you speak might also result in reduced voice volume or slurred speech—common symptoms that might impede your ability to easily communicate with others. Perhaps unsurprisingly, many people with MS cite speech problems as a top complaint about their disease's negative impact on their quality of life.
Fortunately, speech therapists—or speech/language pathologists—have developed strategies to help people with multiple sclerosis manage most of their speech problems.
Usually, a speech therapist performs an evaluation before embarking upon therapy techniques.
Therapists are trained to examine the muscles you use for speaking, such as the lips, tongue and soft palate—the back part of the roof of your mouth—as well as the teeth and hard palate, which is the front part of the roof of your mouth. Therapists also evaluate a patient's respiratory control and laryngeal control—that is, the person's ability to control the quality and the volume of the sounds he or she makes. Some patients are frustrated when their voices develop a nasal or harsh sound quality, while others struggle with breathiness, so the therapist will be on the lookout for those qualities.
The therapist may ask the patient to answer some questions or give a speech sample so the therapist can evaluate the patient's intelligibility. The therapist may measure how fast the person speaks, how often the person pauses or takes a breath, and how well he or she articulates individual words.
Some therapists also recommend patients record themselves speaking. When they play back the recording, they can hear exactly how often they pause or when their words sound garbled and then work on those specific issues.
Common problems that speech therapists identify and address:
Dysarthria. Dysarthria is the name for speech disorders caused by a lack of motor control, such as slurred speech, mumbling, or an unnatural or stilted pace of speaking. It also affects patients with other conditions that affect the nervous system, such as Parkinson's disease.

Dysphonia. Dysphonia refers to voice disorders that often accompany dysarthria. Voice quality, pitch control, and volume may all be affected, according to the National Multiple Sclerosis Society.

Dysphagia. Dysphagia isn't a speech disorder—it refers to swallowing disorders—but it affects the same parts of the body used in speech. Speech/language pathologists can help patients learn safe swallowing techniques to reduce their chances of accidentally inhaling food, which can lead to an infection in their lungs called aspiration pneumonia.
Once the therapist and patient have identified the problems, they can start working on treatment. Talk therapy itself usually involves a series of oral exercises designed to help the patient strengthen the muscles involved in speech, as well as voice training exercises to help the person better control over his or her breathing and to articulate individual words more precisely.
For example, therapy could involve some combination of the following:
Using biofeedback to help the patient develop better breath support.

Helping the patient become more aware of breathing irregularities, then determining better grouping of words-per-breath. Ideally, over time, the patient will be able to expand the number of words he or she speaks before taking another breath.

Improving the process of using the patient's voice. Some therapists use a technique often used with Parkinson's disease patients called the Lee Silverman Voice Treatment, which focuses on increasing loudness without putting strain on the voice.

Using exercises to improve the articulation of consonants. Tongue exercises and lip exercises can help the patient improve his or her intelligibility.

Managing the speaking rate. A patient might tap his or her finger in a pattern while speaking each word as precisely as possible, or the patient could use a metronome to set a pace. Some therapists also use biofeedback software to help the patient speak a little more slowly while working on his or her speech flow and articulation.
If you have multiple sclerosis and are concerned about your speech, contact your doctor for a referral to a speech/language pathologist. Your health insurance may cover a limited number of sessions.

Was this helpful?