PATIENT VOICES

Multiple Sclerosis: Not the End of Your Dreams

Was this helpful?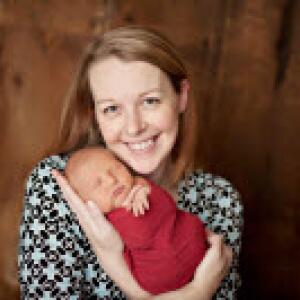 I woke up one Sunday morning and was seeing double. I called my father, a pediatrician, and he told me to get an MRI immediately. There's a pretty short list of things that cause double vision, and whether it's a brain tumor, some neurological disease, or multiple sclerosis (MS), you want to catch it quickly. The MRI was inconclusive, but it suggested that I had MS. I then underwent a spinal tap and tested positive for MS. I was diagnosed within a week of my first symptoms, which is unheard of. I got lucky.
I didn't feel so lucky. I was frightened that having MS would mean that I lost the ability to live out my life dreams. Top on my bucket list was having kids; now my greatest fear was that I wouldn't be able to have kids or care for them.
My path to finding the right treatment was a roller coaster. I tried two different injectables in three years and neither of them really worked. I was getting worse, having relapses every three months with various symptoms knocking me on my butt. My MRIs were showing more and more lesions on my brain. I couldn't get rid of the double vision, the nerve pain, and the muscle spasms. The fatigue made me feel like someone put a fur coat on me, dropped me in a pool of molasses, and told me to swim. Finally, in 2009, I experienced a really bad relapse that numbed my body from the waist down and completely paralyzed my left arm.
I made the best of the situation. I bought a cane because my balance was so off. I couldn't feel the ground I was walking on. I was only 30 years old and couldn't picture myself hobbling around like an old lady, so I bought the coolest cane I could find. It had flames coming out from the bottom, just like Dr. Gregory House's (from the TV show "House"), so of course, I named my cane Greg. For six months, Greg was my best friend. Everyone knew him: my doctors, my physical therapists, my friends, my family. Greg became a family member. But I began losing feeling in my right arm, and I wasn't ready to lose both my arms. I decided, after much planning and researching, to go on a drug that's used for people who have failed on previous treatments. It's a last line of defense drug because there's a small risk of contracting a fatal brain infection while on it. But I didn't want to live half a life, so we tried the drug. In six months, I was pretty much functioning fully. Something was finally working.
That winter, I told my husband that I was going to go to Christmas dinner—without Greg. I walked into my mom's house and for a minute, no one noticed any difference. All of the sudden, a cousin asked, "Where's Greg? Did you forget Greg?" So I made a little announcement, explaining, "Everyone, Greg and I have sort of broken up." My 80-year-old grandmother immediately replied, "Oh, thank the lord, honey. I never really liked him anyway." Breaking up with Greg was a wonderful Christmas present.
Finally, I was stable. I wasn't developing new lesions on my brain, I wasn't relapsing and I wasn't having any crazy symptoms—just the normal, everyday MS aches and pains. And since I was feeling in control of my disease, my mind went back to starting a family. My husband and I talked to every doctor under the sun: high-risk perinatologists, high-risk OB/GYNs, neurologists, and even pediatricians. My doctors wanted me to be stable for a year before I tried to get pregnant, just so my body would have time to heal. Since the MS caused inflamed brain lesions, my body was constantly trying to manage them; we were worried what would happen if I tried to get pregnant on top of that. I spent that year just gathering information.
We determined that I'd have to end the infusion treatments, since the baby could be harmed by its effects. But my MS was so aggressive that I was terrified of what would happen without the drug. What if my MS went haywire and I couldn't treat it? Would I end up a new mom in a wheelchair? We finally decided that I would stay on the infusions while we tried to get pregnant and we'd stop the therapy as soon as we found out we were pregnant. This way, the baby would only be exposed to the drug for its first couple of weeks, and I'd be getting treated for as long as possible. Fortunately, I came across a study that showed that pregnant women (and their children) who were exposed to the infusions in the first month experienced no abnormal effects. Our decision was made and it timed out beautifully. I had my last infusion therapy on April 1 and I found out I was pregnant at the end of April, right before my next infusion.
My neurologist told me that pregnancy was a crazy thing with MS. All of his MS patients who had gotten pregnant felt the best they'd ever felt. While they were pregnant, it was as if the disease had gone into remission. I didn't believe him-- it seemed there was no way that all my symptoms would just go "poof" and I'd feel great. But he was right! Every symptom but the double vision cleared up. I felt better than I had in five years. The pregnancy symptoms were nothing compared to the MS symptoms I was used to; I wanted to stay pregnant forever.
Of course, eventually I gave birth to my beautiful baby girl. We'd decided to schedule a C-section, because fatigue can become an issue for women with MS during natural childbirth. My obstetrician said that the safest C-section was a scheduled one, and I didn't care how my daughter entered the world; I just wanted her to get here safely. Her due date was December 29. We scheduled a C-section for the 23rd, and I went into labor on the 10th. She wanted to get here faster than we expected. But she was born healthy, and that's all we cared about.
We still had a lot of decisions to make and a lot of worries to overcome. I wanted to breast-feed because it's so healthy for the baby, but I also knew that I needed to get back on the infusions so I could be a good mom. The risk of relapsing postpartum is really high, and it's difficult to care for a baby when your arms are numb. I finally concluded that it had taken me five years to have my daughter and I needed to stay healthy for her. We decided to bottle-feed her from day one, and she's gained weight like a champ and is doing great. A week after I gave birth, I was back in the hospital to get my infusion. I felt pretty good for the first three weeks after birth, and around week four, my MS symptoms started returning. Now, I'm back to where I was before I got pregnant, which is manageable; I'm just glad nothing got worse.
What I Know Now:
You'll make yourself crazy if you listen to everybody's opinion. My health and my baby's health are the most important things, and I needed to make decisions based on what worked for us, not what everyone else thought I should do.
I have good days and bad days. I get sick easily because of my MS, so I really depend on my support group of family and friends. You need a village to help you out.
Try not to think, "Why me?" When I get to that point, I remind myself, "Why not me?" There are plenty of other people out there dealing with worse issues than mine, and I've been blessed in so many ways. I have a great husband who has an awesome job, I have wonderful friends and family, and now I have a beautiful new baby. You just have to put it in perspective and try to laugh.
Learn to swallow your pride. I'm fiercely independent and MS has taught me that's not always a good thing. It's OK to need help, it's OK to ask for help, and people don't mind helping you. It's a way that they can show their love for you.
Your pregnancy is YOUR pregnancy. It won't look like your friends' pregnancies and you won't make the same decisions as your healthy sister. You have to make the decisions that are best for you and your family.
Be flexible. MS means you might wake up one morning and find that your arm decided to stop working. You'll cry for a while, and then you'll realize that this is the situation you're in, and you need to take action to make it work. And you CAN make it work.
Caroline Kulinski lives in Atlanta with her husband, Chris, and their beautiful little girl.
Was this helpful?