SOCIAL VOICES

MS: Why I Take a Day to Grieve the Loss of the Old Me

Was this helpful?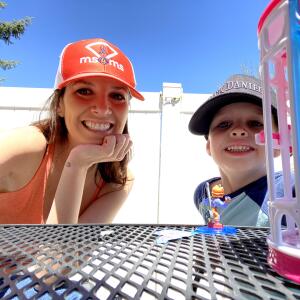 Every year, on the day of the National Multiple Sclerosis Society's "Walk MS" event, I give myself the day to grieve. I walk among others with multiple sclerosis (MS) and see the best and the worst of what this disease can bring. It reminds me of who I once was, where I am now, and where I may end up. I take this day to sob and mourn what has been lost due to my MS, to acknowledge my fears of what the future may hold. I'm not giving up, I'm just giving in (temporarily). I'm not saying that I don't have days where this disease makes me feel sad and frustrated. It does – too often, if I am honest. However, I give myself one designated day every year to reflect and truly grieve what has been lost. It is my day to pay tribute to the girl I used to be; the girl whose life was whisked away too soon.
She didn't see it coming. She didn't know it would be her last trip to the office. Her last carefree stroll. Her last of many lasts. I look back at that girl, the woman I was, and barely recognize her. She certainly isn't who I am now. A lot of people say, "I have MS, but MS doesn't have me." However, MS has me. MS stripped me of the person I planned to be. While that may sound like a very grim statement, and sometimes I think it is, it is also acknowledging who I am now. I'm not writing this to uplift you, but rather to remind you that it is okay to feel sorrow sometimes about what has been stolen from you.
While there isn't currently a cure, I know all of us with MS hope to regain what has been taken. However, on this day, I allow myself to realize that this new reality may be permanent. It's a day to give in and let MS win – to tap out, knowing full well that tomorrow you will get up and fight on. You will fight for your family and your friends, but most importantly, you will fight for that girl, that previous version of you. You owe it to her.
I didn't always take this day. It took me a long time to realize how much I needed it. After my diagnosis, I went through the stages of grief, which lasted months.
At first, I was in denial. While I wanted to find answers, MS was not the answer I wanted. I wanted a quick fix, something that would resolve my problems and let me go back to being that innocent girl filled with high hopes and ambitions. I remember thinking, "It took them so long to figure it out, so maybe they are wrong." They weren't.
I was angry, consumed with thoughts of, "How could this be my reality?! What did I do to deserve this?! It's not fair!" I remember the first time my left leg gave out. I fell to the floor in my apartment kitchen and punched my leg. I am not a puncher. I am not one to ever use violence, but in that moment I felt rage. The enemy was my own body and I was trapped in it.
I began to barter. "If you let my right hand work, you can take my left hand. If you just let it affect one eye, then I will do [enter dozens of scenarios here]." I have no idea who I was talking to, or why I was doing it, but somehow I thought if I put it out there, then I would have some control over what was next to go.
I was depressed. I remember vividly wanting to walk in front of a bus. I was living in London at the time, so I justified that it wouldn't look like suicide, since traffic travels on the other side of the road.
This wasn't one day of sadness. This was months of trying to convince myself that life is worth living. It took me a while to realize that it is. I had to process how my life and future had changed. Letting myself feel it all led me eventually to acceptance.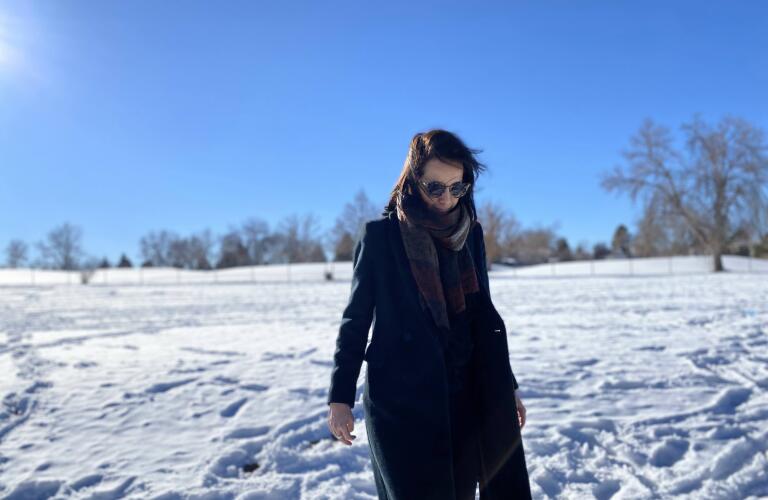 This brings me to where I am now. 15 years later, I now accept my reality and pledge to help others get there. Of course, I still experience these emotions. As I applied my eyeliner the other morning, I found myself feeling grateful that my left hand was the one not cooperating, thanking some unknown party for giving me one more day of ability to put on my eyeliner and pretend it is all okay.
Acceptance isn't something that comes easy to me, which is why I always give that girl her one day to relive and remember how far we have come and how far we have yet to go.
So give yourself that day. Mourn the loss of who you were. Let yourself feel and process. Living with MS takes so much strength, and it's okay to give yourself one day to feel the weight of it all, so you can keep moving forward the next morning.
Was this helpful?