Managing Your MS Symptoms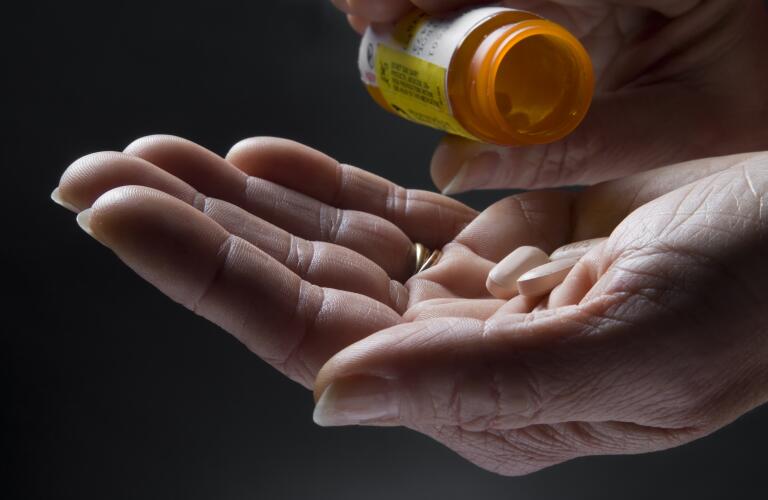 There are many effective treatments for multiple sclerosis (MS) symptoms. Long-term medications slow down the progression of MS. These include disease-modifying drugs and some types of interferon. Short-term medications are often prescribed to treat flare-ups of MS symptoms. These include anti-inflammatory high-dose corticosteroids given intravenously (IV) or by mouth. Taking the right medication, as well as practicing rehabilitation therapies and making lifestyle changes, can all work together to help you manage the day-to-day symptoms of MS.
Because MS is an unpredictable disease with symptoms that come and go – and even change over time – you may need different types of treatment during the course of your disease. The good news is that, with proper treatment, most people do not become severely disabled by MS.
In addition to long-term medications that slow down the disease and steroids to treat a relapse, others drugs work to control day-to-day symptoms:
Muscle relaxants relieve the muscle spasms called spasticity. These symptoms can range from mild muscle tightness to painful contractions. The most commonly used muscle relaxant is baclofen, usually taken in pill form. Side effects include drowsiness and muscle weakness.

Deep-seated fatigue is a very common symptom – it affects about 80% of people with MS. Secondary problems associated with MS (sleep disturbances, depression, mobility limitations) can intensify fatigue. Antifatigue medications include Symmetrel (amantadine hydrochloride), Prozac (fluoxetine), and Provigil (modafinil).

Difficulty walking is a common MS problem caused by muscle spasms, fatigue, numbness, and balance difficulties. Ampyra (dalfampridine) is a newly approved medication to improve walking ability. It has been shown to increase walking speed in people with MS by about 25%.

Medicines called anticholinergics may be used to treat MS bladder symptoms (such as difficulty starting flow, having to go urgently, and incontinence), which affect about 80% of people with MS at some time.

About half of all people with MS experience pain that comes and goes. Symptoms include nerve pain in the face, neck and spine, and pain that surrounds the trunk. Common medications to treat nerve pain are the anticonvulsants Tegretol (carbamazepine) and Neurontin (gabapentin).

Depression affects people with MS more so than in the general population and may be caused by brain changes, fatigue, and the side effects of some medications. Various types of antidepressant medications may be tried along with talk therapy to treat depression from MS.

Symptoms like muscle spasms, mental confusion, weakness, numbness, and fatigue can combine to make it hard for you to function well at home or at work. Rehabilitation treatments can include:
Physical therapy to increase your strength and help overcome problems like spasticity, imbalance and immobility.

Occupational therapy to learn how to conserve energy and work more efficiently.

Cognitive rehabilitation to overcome short-term memory loss, trouble concentrating, or difficulty processing information.

Speech and language rehabilitation if you're having trouble talking or swallowing.

Assistive devices such as a cane, walker, brace or wheelchair.

You can avoid symptom triggers and ease some of the MS symptoms that come and go (like numbness, tingling, fatigue and constipation) by making a few simple lifestyle changes. These include:
Avoiding stress.

Avoiding temperature extremes, especially heat.

Exercising regularly.

Getting plenty of sleep.

Eating a healthy diet rich in fruit, vegetables and whole grains.

Drinking enough fluids.

Maintaining a healthy weight.

Getting emotional support.

Treatments help you keep MS under control and manage day-to-day MS symptoms.

Remember that MS symptoms can come and go or change. You may need different types of treatment over the course of your disease.

Medications are available to treat muscle spasms, fatigue, mobility issues, bladder problems, nerve pain, and depression.

Rehabilitation therapy can help you overcome physical, occupational, and mental disabilities.

Making lifestyle changes that help you avoid MS symptom triggers can prevent many common MS symptoms.

Was this helpful?