Managing Side Effects of Multiple Sclerosis Treatment
Was this helpful?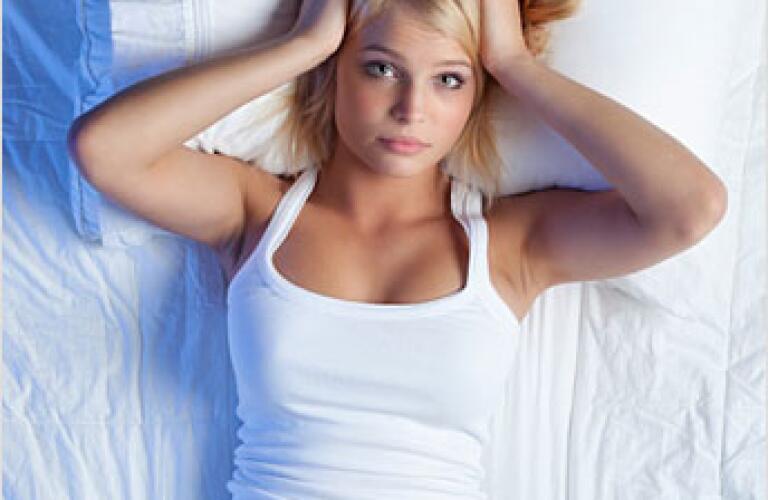 Multiple sclerosis (MS) drugs developed over the last two decades can change the course of your disease. Before scientists developed these disease-modifying therapies, 50% of people with MS would progress to a more aggressive type of MS within 10 years. One-third would end up in a wheelchair after 20 years.
Although there is still no cure for MS, many people can now expect to live a normal life span and not develop severe disability. You will likely take disease-modifying drugs long-term to prevent flare-ups and slow the progression of MS. When a flare-up does occur, you may benefit from short-term medications. As a result, you need to know about the potential side effects of MS medications.
MS flares, or exacerbations, are new or returning MS symptoms that last more than 24 hours. To manage a flare, you may take steroid medications called glucocorticoids, which can shorten or even stop symptoms. You may need to get steroids intravenously for several days, followed with steroid pills for a week or more.
You may experience restlessness, trouble sleeping, and upset stomach as side effects of steroid treatment. If necessary, your doctor may prescribe pills to help you sleep and calm your stomach.
If you're taking a disease-modifying drug for MS treatment, you may experience other side effects:
Dimethyl fumarate (Tecfidera). Common side effects of this daily capsule are flushing and digestive symptoms. Ask your doctor for strategies to ease them.

Fingolimod (Gilenya). The most common side effects of this daily capsule are headache, flu, cough, diarrhea, and back pain. Talk with your doctor about strategies to handle them.

Glatiramer acetate (Copaxone). Injection site reactions are a common side effect. Also, about 10% of people using this medication have a reaction that involves flushing, anxiety, dizziness, and shortness of breath. These reactions usually resolve on their own.

Interferon beta-1a (Avonex and Rebif). Common side effects of these injections include headache and flu-like symptoms. Your doctor may suggest medications to manage these side effects.

Interferon beta-1b (Betaseron and Extavia). Common side effects of these injections include injection site reactions and flu-like symptoms. You may be able to manage injection site reactions by applying a warm compress before the injection, using a different injection site each time, and using ice afterward to reduce swelling.

Mitoxantrone (Novantrone). Given only once every three months for 24 months for advanced types of MS, this drug can have temporary side effects that include nausea and hair loss. However, the drug may also cause dangerous heart and blood complications. Tell your doctor right away if you have shortness of breath, fever, pain, or swelling.

Natalizumab (Tysabri). Side effects of this intravenous drug can include headache, muscle ache, fatigue, depression, and stomach pain. It may also increase your risk of serious infection, so you'll need to be alert for any symptoms of infection.

Teriflunomide (Aubagio). The most common side effects of this tablet are nausea, flu, thinning hair, and diarrhea. Your doctor may be able to give you tips to manage them.
Alemtuzumab (Lemtrada). FDA-approved in 2014, this biologic has been associated with infusion-related events including low blood pressure, stiffness, fever, shortness of breath, bronchospasm, chills, and rash. As with most biologic medications, there is an increased risk of severe infection. People who take this medication have reported decreased platelet counts and kidney problems. So routine lab testing is necessary.
Ocrelizumab (Ocrevus). The newest drug to the market, ocrelizumab most commonly causes rash, throat irritation, mild fever, headache, or flushing. Serious adverse reactions were extremely rare, but include abnormal tissue growth that may be cancerous. People taking ocrelizumab are also at a greater risk of infections like herpes and shingles, so watch for symptoms of infection, like fever, fatigue, throat soreness, breathlessness, gastrointestinal distress, diarrhea, or severe headache while on this drug.
Besides side effects, all MS drugs have some potential complications. These can range from changes in your liver function to very serious infections. Your doctor will watch you carefully during MS treatment for any signs of trouble. You may need to have blood tests before and during treatment to monitor your health.
Keep in mind that any side effects you feel may differ from those experienced by someone else on the same drug. If you have trouble managing the side effects of one drug, your doctor may switch you to another one. The most important part of managing side effects is to know what to expect and to work closely with your doctor.
All MS medications have some side effects. Many are temporary, but you may need advice from your doctor to manage others.

Complications from MS medications may be more severe than side effects. If you have side effects or complications, your doctor may switch from one long-term drug to another.

Working closely with your doctor is the best way to manage side effects and prevent complications.
Was this helpful?