Keeping Your Immune System Strong with MS
Was this helpful?
Multiple sclerosis (MS) is a life-long condition affecting the brain and spinal cord. While there is no cure for MS, it's possible to live a long, fulfilling life while managing the condition. Part of achieving that goal begins with taking care of your immune system.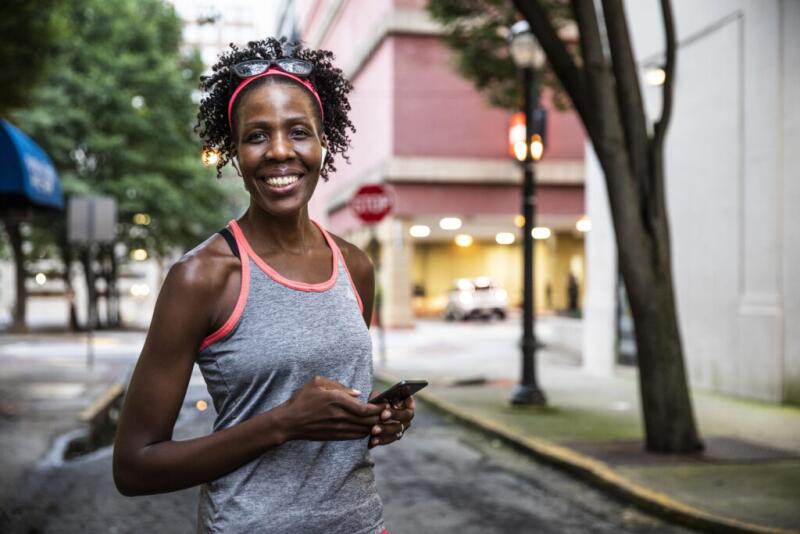 Managing MS is crucial for staying as healthy as possible, as long as possible. You may have questions about diet, exercise, and supplements you can take to bolster your immune system. If you have specific concerns, be sure to ask your doctor. Your healthcare team can be a great resource for information, support, and guidance as you learn to live healthfully with MS.
MS and the immune system have a complicated relationship. The disease itself develops when certain cells in the body's immune system attack an essential part of the nerves in the brain and spinal cord known as the "myelin sheath." This sheath helps nerves quickly and correctly transmit electrical signals to other parts of the body.
People living with MS may have a higher risk of infections due to the disease causing disruption in the immune system. For example, urinary problems may increase the risk of developing urinary tract infections (UTIs) and a lack of exercise can increase the risk of pneumonia.
In people who've received a diagnosis of MS, the myelin sheath is broken down by those same immune system cells. This leads to symptoms of MS, which can be unpredictable. People who live with MS may have symptoms, such as:
cognitive and emotional changes
spasticity
walking difficulties
vision problems
Doctors usually first prescribe disease-modifying therapies (DMTs) to help prevent permanent damage to the brain and spinal cord. Some DMTs work by blocking the entry of some immune system cells into the brain and spinal cord. Others work by preventing the activation of certain types of immune system cells that attack the myelin sheath.
The aim of MS treatment is to prevent the body's immune system from working overtime and attacking healthy cells. However, you still need your immune system to fight off other types of diseases and infections. The goal is finding ways of giving yourself an immune system boost without interfering with any MS treatments your doctor suggests.
Some DMTs may be associated with a higher risk of infections. Talk with your doctor to learn more about specific risks associated with DMTs.
Certain lifestyle factors, such as diet and exercise, can impact how MS progresses. You can work with your doctor to create a plan that fits your lifestyle. Some proactive changes to your routine can include:
Eating a nutrient-rich diet: Meals consisting of plenty of fresh fruits, vegetables, whole grains, lean proteins, and fat-free or low-fat dairy products offer many nutrients that support immune system health. Before beginning any supplements, ask your doctor about changing the way you eat. Simple dietary changes may give you the nutrients you need without having to take supplements. It is recommended to avid eating raw food.
Exercising: When combined with a healthy diet, regular exercise helps people maintain a moderate weight. Exercise helps you feel and sleep better, and it may lessen anxiety.
Maintaining a moderate body weight: It's important to keep in mind that excess body weight can affect your body. Talk with your doctor about how to maintain a moderate body weight according to your body mass index (BMI).
Getting enough sleep: Sleep loss can affect different parts of the immune system, which can put you at higher risk for infections or other health disorders. Implementing a sleeping routine can also be beneficial to your mental health.
Avoiding smoking and alcohol: Activities such as smoking and alcohol consumption may weaken your immune system.
Avoiding a vitamin D deficiency: Vitamin D deficiency is associated with a higher risk of severe MS symptoms, as well as a higher risk of immune deficiency (even for people who don't have MS). It's important to avoid deficiency by eating vitamin D rich foods and getting enough sunlight exposure.
Establishing a personal hygiene routine: Prioritize your hygiene by creating a routine that fits your schedule for brushing teeth, taking showers, and washing hands.
Currently, there is no research suggesting vaccinations cause MS to worsen. Be sure to get all vaccinations on an appropriate schedule as determined by your doctor.
Keeping your immune system healthy is possible even if you've been diagnosed with MS. Taking your recommended medications and making healthy lifestyle changes can greatly improve your health and outlook on life. Taking care of yourself is the best way to ensure your immune system is healthy enough to take care of you.
Was this helpful?