Charities That Support Multiple Sclerosis Research
Was this helpful?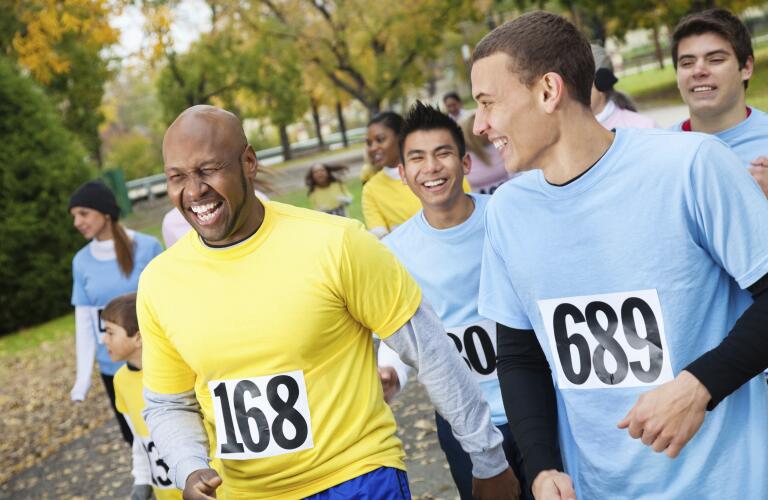 During the past 20 years, 13 new therapies for treating and managing relapsing multiple sclerosis (MS), which has periods of remission, have become available. Diagnosing MS is also much faster, which means it can be treated earlier, slowing the disease's progression. There are also more ways to address symptoms so that those with MS can experience a better quality of life.
But more research needs to be done, especially for those living with forms of progressive MS for which there are no current treatments. Nonprofit health and disease charitable organizations exist for different purposes. Some are dedicated to increasing disease awareness and others to patient assistance. Here are four MS nonprofit organizations that focus on research. To make inroads with medical research, it takes millions of dollars. Your tax-deductible contributions can make a collective difference and hopefully pave the way for a cure.
American Autoimmune Related Diseases Association (AARDA)
The AARDA is a 501(c)(3) nonprofit charitable organization that's dedicated to eradicating more than 100 autoimmune diseases, including MS. AARDA is focused on alleviating the suffering and the financial impact of autoimmunity. More than 92% of all AARDA contributions are used for research, education, and patient services, which is possible because the AARDA is primarily staffed by volunteers.
You can make a one-time general donation, donate to the AARDA's annual appeal, or set up an automatic, recurring donation for as little as $5 monthly, quarterly or yearly. You can also donate in someone's memory or as a tribute to or in honor of a special occasion, such as a birthday or graduation. The AARDA will send a letter to the family or honoree, acknowledging your memorial or special gift.
Race to Erase MS Foundation
The Race to Erase MS Foundation is dedicated to treating and ultimately curing MS. It's core focus is raising funds for its Center Without Walls program, a nationwide collaboration of the nation's top seven MS research centers, which include Harvard, Yale, Cedars Sinai, University of Southern California, Oregon Health Science University, UC San Francisco, and Johns Hopkins.
Since 1999, the Race to Erase MS Foundation has raised more than $32 million in contributions to fund research grants and programs totaling nearly $22 million. For every dollar donated to The Race to Erase MS Foundation, 71% funds MS research. There are three basic ways to help: joining the Virtual Race to Erase MS by fundraising online, making a donation, or buying campaign products.
National Multiple Sclerosis Society
A donation to the National Multiple Sclerosis Society helps fund innovative research projects, with a focus on three main priorities: progressive MS, nervous system repair, and wellness and lifestyle. The Society has invested $820 million in research to date. You can help by donating to someone participating in a Society event, such as Walk MS or Bike MS, donating online (one time or automatically monthly), or by making a one-time gift to honor or memorialize someone affected by MS.
The Myelin Repair Foundation
This charitable MS organization supports research that focuses on myelin repair for all neurological diseases, including MS. Since 2004, the Myelin Repair Foundation has raised $60 million to support its myelin repair research program. Using myelin repair for MS as a demonstration, the Foundation is introducing a new comprehensive system for medical research and drug development, known as the Accelerated Research Collaboration Model (ARC). The Foundation's overall goal for ARC is to shorten the time new medicines can take to get to market and reach the patients who desperately need them.
Each of these charitable organizations currently earns 3 or 4 stars (out of a possible 4 stars) on Charity Navigator, a nonprofit organization that evaluates a charitable organization's financial health. Charity Navigator's star rating system indicates how efficiently the charity will use a donor's support today, how well the charity has sustained its programs and services over time, and the charity's level of commitment to being accountable and transparent.
Was this helpful?