SOCIAL VOICES

4 Surprising Symptoms of MS

Was this helpful?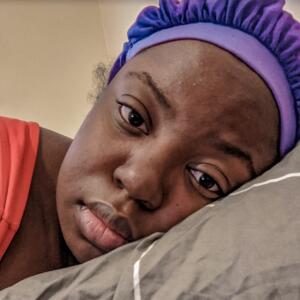 One evening about three months ago, my right eye started twitching. I thought maybe I overworked my eye after staring at a computer screen too long. I assumed it would dissipate after a night's sleep. I was wrong; my eye twitched for weeks. I did some research online and realized the issue was an uncommon symptom of my multiple sclerosis (MS). After I was diagnosed with MS a year and a half ago, my doctor listed many of the typical symptoms I might experience, but I've since learned that there are many unusual ones that can pop up at random. Accepting this fact, and arming myself with information and resources, has helped me handle new symptoms when they develop and allowed me to better understand my disease.
I've learned some MS patients can experience twitching or jerking throughout different parts of the body. Twitching usually occurs on the face, particularly around the eye. The quivering in my right eye is my first indicator that a flare is beginning. I think of it as the calm before the storm. Though it is very annoying, it is one of my more manageable symptoms. I am dealing with this issue as I write this piece. But, twitching is not my only eye problem related to MS.
The initial symptom that led to my MS diagnosis was extreme blurriness in the bottom section of my right eye. The cause of the blurriness is a condition called optic neuritis. Optic neuritis is often the first sign of MS. The blurriness dissipated after one week, then eye pain began. I experienced pain whenever I moved my eye. It felt like someone was pulling on the optic nerve behind my eye. It only went away after a few months and a course of steroids. For me, eye pain is another symptom that indicates an MS flare is starting.
I learned the hard way about the "MS hug." It's anything but a warm and comfortable embrace–it is by far my worst symptom. The last time I dealt with the MS hug, I was hospitalized for six days during an especially bad flare. It feels like something is crushing me across my chest, causing shortness of breath. It can strike anywhere between my torso and neck, and sometimes is only on one side. The MS hug eventually goes away on its own. Usually, a dose of steroids is given to help reduce the length of the flare.
Swallowing isn't as easy as it should be for people with MS, as MS can affect the nerves and muscles in your mouth and throat. I have only experienced difficulty swallowing once. It felt like there was something stuck in my throat when there wasn't. I remember thinking it must be some food from my dinner, but I couldn't clear it out. It was not a pleasant sensation whatsoever.
Occasionally, I will hear a loud pop in my ears, followed by a brief moment of hearing loss. I've learned this is a rare symptom of MS–it affects about 6% of patients. Since this problem is so uncommon, my doctor told me that if I start to lose hearing for an extended period of time, I should see a specialist to determine if another condition could be contributing to the issue. My temporary hearing loss can happen at any time. It startles me whenever it comes on. It reminds me of a car backfiring: a loud bang, then silence. After about a minute, my hearing will return. I can experience this hearing loss in either ear.
You know your body best, so convey to your doctor when you feel like something's wrong. It could be an opportunity to investigate if another multiple sclerosis treatment could be a better fit for you. In some cases, new symptoms can be the side effects of medications, so keep a current list of prescriptions and track how you feel.
MS can cause some unexpected challenges, but your doctor and loved ones will help you to keep pushing forward. I was reluctant to tell my doctor everything I was experiencing at first. I did not want to seem dramatic or come off like a hypochondriac. I am glad I was eventually honest about all my symptoms. It led to me starting the treatment that worked best for me. I still experience flares and other symptoms, but, every day, I learn more about how to better manage my MS.
Was this helpful?