Treatment Approaches for Multiple Myeloma
Was this helpful?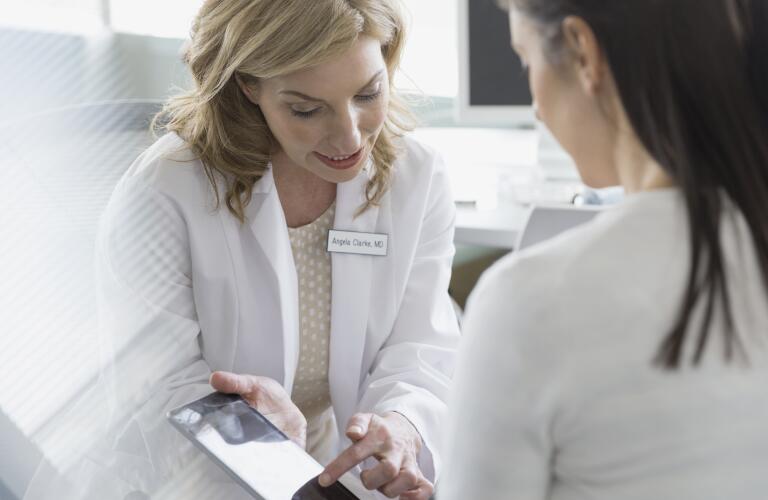 If you've been recently diagnosed with multiple myeloma or have been living with this bone marrow cancer for a while, you know that finding the right treatment isn't always easy. There is no one-size-fits-all treatment option.
But that's actually good news. There are numerous therapies and medications that can be tailored to your specific condition and needs. These treatments offer positive results. In fact, one recent study predicts that more than two out of three people diagnosed with multiple myeloma at younger than 45 years of age can expect to live with the cancer for five years or more. 55% of those patients are expected to be alive 10 years after diagnosis. And there are many other therapies currently being studied that promise to improve outcomes even more.
Beating Cancer With Immunotherapy
Whether you're just starting treatment for multiple myeloma or have experienced a remission and need to re-evaluate your treatment options, it's important to work closely with your doctor. Treatment at all stages of the cancer can vary based on your age, health, symptoms, and many other factors. Here's a general treatment overview.
Not everyone who is diagnosed with multiple myeloma must be treated right away. Those with inactive myeloma can often delay treatment until the disease progresses and they experience symptoms. Some may choose watchful waiting to avoid dealing with medication side effects as long as possible. Others may not be comfortable waiting for symptoms and prefer to begin treatment right away. If you opt to wait, ask your doctor how often you should come in for a visit.
Initial or "Front-Line" Treatment
When multiple myeloma is first treated, therapy usually involves medications that are taken by mouth or given through an IV. The purpose of the drugs is to reduce the amount of cancer in the body by killing current cancer cells or limiting their growth. Although there are many drugs that can be used, combinations of Velcade (bortezomib), Revlimid (lenalidomide), and Thalomid (thalidomide) are common initial treatments for the cancer.
People with multiple myeloma may also receive supportive care early on in their treatment. This is therapy or medication that helps treat the symptoms or effects of the disease. For example, bisphosphonates are drugs often given to decrease bone loss and reduce bone pain and fractures. Radiation therapy may also be administered to relieve pain or treat spine tumors.
High-Dose Chemotherapy and Stem Cell Transplant
After initial treatment to reduce cancer cells, some people with multiple myeloma may be candidates for high-dose chemotherapy and stem cell transplant. Eligible patients are typically younger than 65 and must be in good physical condition. Older adults with multiple myeloma may be eligible if they are in very good health.
This therapy involves a higher dose of chemotherapy than is usually given. The high doses of drugs destroy myeloma cells in the bone marrow, but the drugs also kill normal, healthy immune cells. To replace those lost cells, the patient receives a transplant of healthy stem cells following the chemotherapy to repopulate the bone marrow.
There are many therapies used to maintain or control multiple myeloma. However, the cancer is not yet curable. If multiple myeloma that was well controlled begins to progress again, patients should talk with their doctors about new treatment options.
People with relapsed multiple myeloma may take some of the same medications they used when they were first treated—perhaps at a different dose. However, a different combination of drugs may also be used. Newer agents may have been approved since your original diagnosis. If you experience a relapse, your treatment will depend on several factors, including what drugs you've taken in the past and how well they worked.
Regardless of where you are in your cancer treatment, experts strongly advise you to consider participating in a clinical trial. Clinical trials are research studies that evaluate new and promising therapies for the cancer. Clinical trials are rapidly advancing multiple myeloma treatment and are available to those at all stages of the cancer, from people just diagnosed to those experiencing a relapse. To learn more about clinical trials in your area, visit http://www.cancer.gov/about-cancer/treatment/clinical-trials.
Was this helpful?