Talking With Your Doctor About Mohs Surgery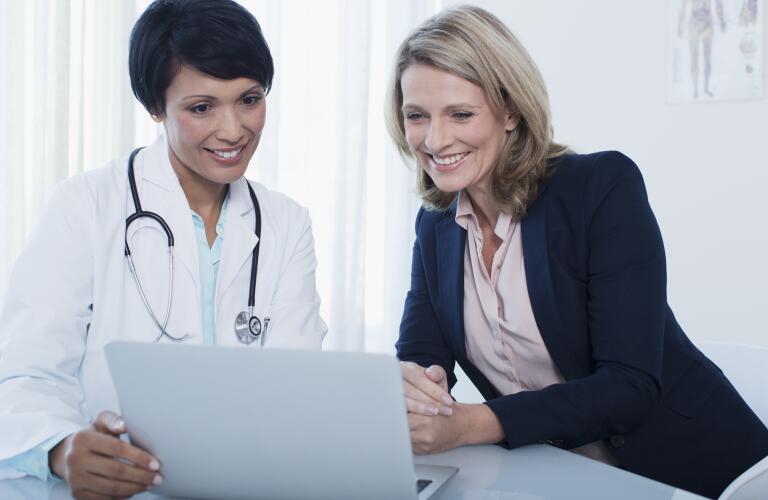 Mohs micrographic surgery is now considered the most effective (and cost effective) treatment for many types of skin cancer, including many basal cell carcinomas and squamous cell carcinomas. If you've been diagnosed with skin cancer, you'll want to learn about Mohs surgery. Gathering information from your doctor will help you make an informed decision about this popular treatment option.
Here are some questions you may want to ask:
Mohs surgery is the treatment of choice for many skin cancers, but that doesn't mean it's right for everyone. Generally speaking, patients who undergo Mohs should be in good overall health. Discuss your health history and current medications with your physician. She or he will be able to make a recommendation based on the characteristics of your cancer and your overall health.
You may be a good candidate for Mohs surgery if:
You have skin cancer on your face, hands, ears, feet or genitals.

You only have one spot of skin cancer, or several spots together.

You have skin cancer that recurred after previous treatment.
The more you know, the better equipped you'll be to make a smart decision. Ask your healthcare provider where the surgery will be performed. Ask about pain control. (Typically, doctors use local anesthetic to numb the area during the procedure.) Ask him to describe the process. In most cases, Mohs surgery is performed in just one day; however, some cases require two days.
You may want to ask your doctor to connect you to another patient who has undergone Mohs surgery; he or she will be able to describe the experience from the patient perspective.
All surgeries have risks and benefits. Your healthcare provider should be able to describe the overall risks and benefits of Mohs surgery and help you put these risks and benefits into context based on your personal health history. For instance, bleeding is a potential risk of all surgeries. In most people, this risk is tiny and can be further minimized by avoiding aspirin and ibuprofen—two over-the-counter medications that thin the blood—a few days prior to surgery. If you have a bleeding disorder or regularly take a prescription blood thinner, your risk of bleeding during surgery is greater than average.
Your Mohs doctor can help you understand why surgery might be worth the risk (and how to minimize risk) or why the surgery may not be your best option.
Many dermatologists can perform Mohs surgery, but some doctors specialize in this procedure. Ask your dermatologist if he is a member of the American College of Mohs Surgery—members have undergone at least one full year of hands-on Mohs surgical training under the guidance of an experienced practitioner.
Ask how often the physician performs Mohs surgery, and ask about his outcomes as well. Are most patients cured? Are they generally pleased with their results?
It's hard to visualize the potential outcome of Mohs surgery. Because this procedure removes very little healthy tissue, most patients end up with the smallest scar possible. Ask your physician if you can see some before- and after-Mohs surgery pictures, preferably of patients with a similarly sized lesion as your own.
Most patients go home shortly after the procedure and don't require much follow-up care. However, ask your doctor to describe what you can expect after surgery. Will you be in pain? If so, what techniques can you use to ease your discomfort?
Ask about how to care for your wound at home too. Everyone heals at a different rate, but your doctor should be able to give you a general timeline for recovery.
Was this helpful?