Why Self-Care Is Essential for People With Chronic Migraine
Was this helpful?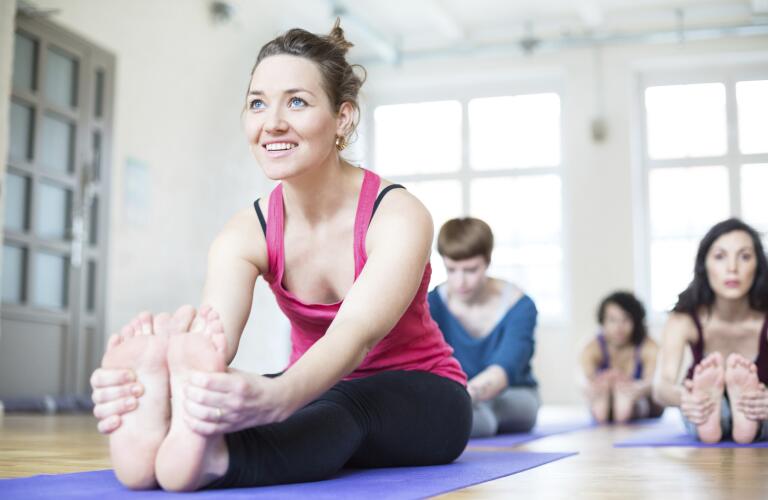 For people with chronic migraine–those who experience at least 15 headache days a month–the good news is there are a variety of effective acute and preventive medications available that can provide real relief. However, managing chronic migraine isn't only about popping a pill or getting an injection.Self-care, which encompasses a wide range of actions to improve your physical and mental health, may also help reduce the frequency and severity of your migraine attacks. So, instead of thinking of self-care as something optional, let's help you learn how to incorporate self-care into your treatment plan.
Living with an ongoing medical condition, like chronic migraine, isn't easy. You may experience headaches on more days than not. You may worry about the impact it has on your work, your relationships, and your ability to function normally. You may think self-care is an indulgence or feel guilty for taking time for yourself.
But try to realize, the practice of self-care is an important part of your well-being. If anything, regular self-care is even more necessary when you have a condition like chronic migraine. And since stress can trigger a migraine attack, it's even more important to take time to ground yourself and refill your cup whenever possible. Of course, self-care isn't just about stress management; it also means you're taking good care of yourself and listening to your body. Self-care can include eating well, exercising, spending time on activities you enjoy, and building connections with your loved ones. Being as physically and emotionally healthy as possible can make a significant impact on chronic migraine–both by strengthening your body and giving it the nutrients it needs, as well as empowering you to better weather the storm of pain when it does hit.
How Self-Care Can Make a Difference
Self-care doesn't have to be elaborate or difficult, and you'll see the best results when you're consistent in maintaining these lifestyle changes. Taking some of the following steps to improve both your migraines and your overall health can impact you in many different ways.
Be mindful of what you eat and drink: Skipping meals can cause migraine attacks, so try to eat nutritious meals around the same time each day. Stay well-hydrated. Avoid foods or drinks suspected to trigger your migraines. Chocolate, alcohol, aged cheese and processed meats are common triggers.
Get adequate sleep: Lack of sleep and also too much sleep may lead to migraine headaches. Try to set a sleep schedule, following roughly the same bedtime and wake-up time. Keep your bedroom quiet, comfortable, and free of distractions to encourage proper rest.
Exercise regularly: With your doctor's approval, find enjoyable ways to move your body. Exercise releases chemicals in your brain that make you happy and decrease the sensation of pain. Yoga, in particular, seems to decrease the intensity and frequency of migraines. Exercise also helps fight obesity, which is a risk factor for migraines.
Lower your stress levels: Stress and migraines are linked. Practice relaxation techniques, such as meditation or deep breathing exercises. Spend time each day doing things you enjoy, like reading a book or taking a walk outside. Talk to your family or friends, and don't be afraid to ask for help or say "no" to something when you're feeling overwhelmed.
Learning to make self-care a priority may take some practice. In the beginning, it can help to schedule it in your calendar and hold yourself accountable to following through. There are also a number of smartphone apps that focus on self-care—from apps that remind you to work out to those that provide guided meditation sessions. Stick with it, and before long, it will become a habit. As you continue to nourish your body and mind, your chronic migraine should improve, too.
Was this helpful?