Why It Can Take Time to Get a Chronic Migraine Diagnosis
Was this helpful?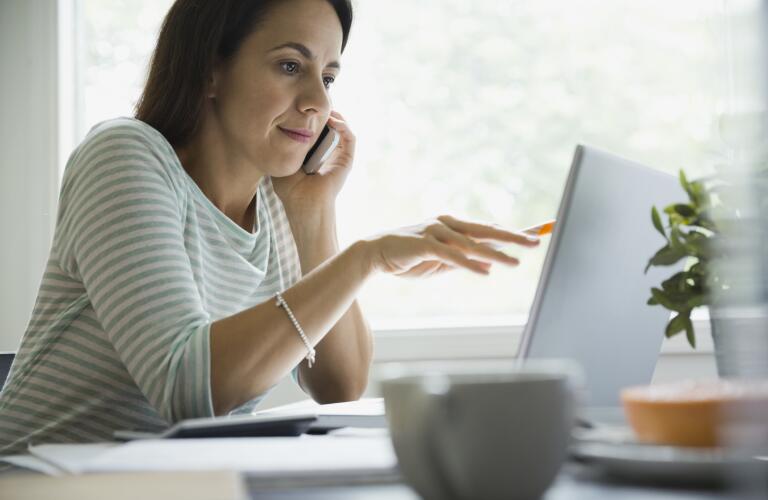 If you wake up with a fever and a sore throat, you can go see your doctor to get your throat swabbed and receive a diagnosis of strep throat. If you slip on some ice and injure your arm, you can head to an urgent care for x-rays and find out you have a broken wrist. But if you are dealing with chronic migraine, getting a diagnosis isn't as quick and clear cut. Here are some reasons why.
A chronic migraine diagnosis relies on your headache history.
Without a simple test to diagnose chronic migraine, your doctor will want to know about the frequency and characteristics of your headaches. Chronic migraine is defined as more than 15 headache days per month for at least three months, and at least eight of those days must include features of migraine headaches, such as:
Moderate to severe head pain
Throbbing or pulsating pain
Pain on one or both sides of your head
Nausea or vomiting
Sensitivity to light, sound, or smell
Increased pain with movement or activity
Vision and sensory changes prior to headache onset (also referred to as an "aura")
To provide your doctor with a complete and accurate account of your migraine attacks, it's best to keep a headache diary for a month or longer. You'll want to note when you experience migraine headaches, your symptoms, what you were doing before they started, and if you used any medications or treatments. Your doctor will also want to know how long you've been experiencing migraine, how it's changed over time, and whether you have a family history of migraine.
Compiling this information for your doctor isn't a fast process, but it's crucial to your diagnosis.
Other conditions need to be ruled out before diagnosing chronic migraines.
Diagnosing chronic migraines can be tricky because other types of chronic headaches, such as chronic tension-type headaches or new persistent daily headaches, may cause similar symptoms. The expertise of a headache specialist, often a neurologist, can be very helpful in differentiating between these conditions.
Certain medical issues can also mimic or exacerbate migraines. For example, head injuries, tumors, infections, or stroke can cause severe headaches. A thorough medical and neurological examination may be able exclude these as potential causes.
In some cases, your doctor may need to order additional testing. This includes:
Computed tomography (CT) or magnetic resonance imaging (MRI) scans: These may be performed if there is a suspected injury, bleeding, tumors, or structural abnormality of the brain.
Lab work: Blood or urine tests can rule out infections or other conditions that may cause headaches, such as diabetes or thyroid disorders.
Spinal tap: A small amount of fluid can be removed from your lower spine to check for infections like meningitis, bleeding in the brain, or cancers of the brain or spinal cord.
A proper diagnosis is the first step in treating chronic migraine.
If your doctor diagnoses you with chronic migraine after careful consideration of your history and exam, you'll discuss treatment options. It's usually approached in multiple ways:
Acute treatments when migraine attacks start: When using medications to treat acute migraine pain, it's best to take it early when pain is still mild. Options include drugs like ibuprofen (Advil), acetaminophen (Tylenol), or triptans like sumatriptan (Imitrex). Be careful not to overuse pain meds, however, since this can actually increase headache frequency. Your doctor may also suggest medications for associated symptoms, such as metoclopramide (Reglan) for nausea.
Treatments to prevent migraines: Preventive medications are also used for treating chronic migraine. Some drugs for treating high blood pressure, seizures, and depression can be effective in this regard. Onabotulinum toxin A (Botox) injections can prevent chronic migraine attacks as well. New injectable and intravenous medications called CGRP inhibitors can also prevent migraine days and are administered once a month or once every three months.
Lifestyle modifications: Chronic migraine attacks can be reduced by avoiding known triggers, such as stress, dehydration, lack of sleep, and overuse of caffeine.
There's still not a cure for chronic migraine, but with patience and time, it is treatable. New and even more effective treatments are also coming down the pipeline. So, don't give up! Continue to work with your chronic migraine doctor to find what treatments work best for you.
Was this helpful?