What to Do Before Your Telehealth Appointment for Chronic Migraine
Was this helpful?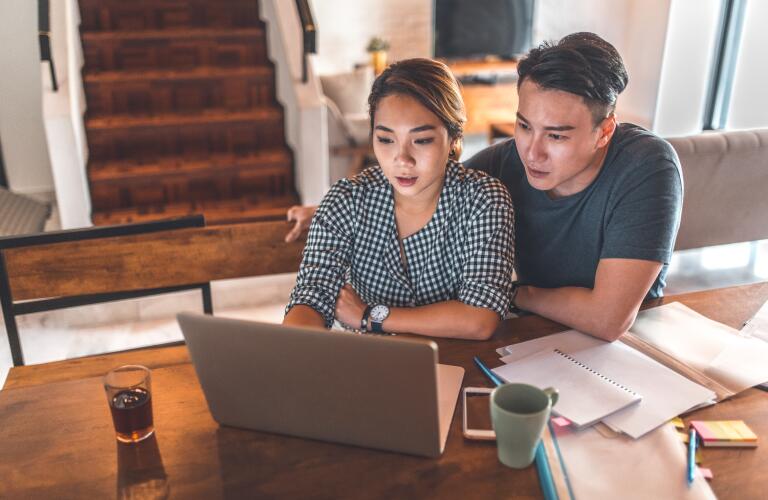 Chronic migraine affects about 1% of the population. People with this condition suffer from a migraine headache at least 15 days per month for more than three months. It's debilitating and disruptive to their lives. Fortunately, telemedicine has become much more widely available, which gives people with chronic migraine the chance to consult with their doctor without the hassle of leaving home–or the risks. If you've been diagnosed with chronic migraine, you may appreciate the benefits of telehealth appointments. Here's how to prepare in advance for your chronic migraine telehealth appointment.
When you see your doctor in person, you just… show up. You notify the receptionist that you've arrived, hand over your insurance card, and then wait for them to call your name. But when you plan to see your doctor via telehealth, you have to address the technology component in order to make the virtual visit possible.
Here's the technology you will need to see your migraine doctor virtually:
Computer, smartphone or other device
High-speed internet connection
Web camera with microphone
Ask your doctor's office which telecommunications platform they use for telehealth visits. You may need to download an app or register to use a secure portal online. Once you get the info, make sure you can access the platform and perform a practice log in, so you won't be scrambling the day of your telehealth appointment. If you run into any problems, you'll have time to contact your doctor's office and ask for help.
It's always a good idea to decide what you need to discuss with your doctor prior to your appointment. Your list might include some or all of the following items:
Questions for your doctor
Concerns to discuss
Status report about your condition, including any changes and a record of your recent headaches
Any side effects from your medication you may be experiencing
Next steps or follow-up care
If you make a list, you can also take notes on that list to capture answers to your questions or your doctor's advice for next steps.
When you schedule a visit to your doctor's office, you have to make arrangements in advance to be present. Perhaps you have to take a couple of hours off from work or school. If you have children, you might have to arrange for childcare while you're away.
You don't have to take as much time away for a telehealth visit, but you do need to be fully present for your virtual appointment. Put the telehealth appointment on your calendar. Let your coworkers or your supervisor know that you'll be "away from your desk" for the length of your telehealth visit. Let your family members know you will be unavailable, too. Don't schedule anything too close to the appointment, if you can help it, so you can avoid the possibility that another commitment will overlap. Find a quiet, private space to conduct your appointment so you can focus when the time comes.
By clearing time (and space) for your appointment, you'll be able to give it your full attention.
About 10 minutes before your appointment, head to your quiet space, log into the telehealth app or portal, and be ready to go as soon as your doctor logs in. That way, you don't risk missing the appointment. You might also take a few moments to review your list of concerns so you can remember to bring these issues up with your doctor.
Telehealth can help people with chronic migraine manage their condition while staying safe and comfortable, but it's important to plan ahead. With the right preparation, you can connect with your doctor and get the biggest benefit out of your virtual appointment.
Was this helpful?