PATIENT VOICES

My Migraine Journey: Connecting With My Neurologist

Was this helpful?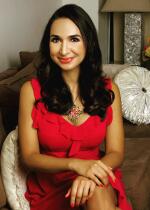 I remember my first migraine attack. I was about 12 years old, and it was the day of my church confirmation. During communion, I took a sip of the wine, feeling like a grown-up while my family watched proudly. Afterwards, we had a little party to celebrate. I had barely just arrived at the restaurant when it hit me. I felt nauseous, extremely sensitive to light and sound, exhausted, and there was unbelievable pain concentrated on one side of my head. I spent most of the party and the next day in the bathroom. I didn't know it then, but I was experiencing a full-blown migraine—the first of thousands to come.
My mom took me to my regular doctor, who didn't really know what to do with me. She had samples of a new medication called a triptan that helped with some attacks, but my migraines were still debilitating and happening even more often. I didn't think there was anything else I could do. As a teen, I started hiding my migraines from my parents because I didn't want to add stress to their lives, which were already full of the demands of life and raising a family; I tended to just stay in my dark, quiet room with the shades pulled down. My parents didn't really know how bad my migraines were—no one did. I didn't want other people to know there was anything "wrong" with me, so I kept it to myself as much as I could, leaving parties, school events, and extracurricular activities like figure skating practice early so I could "do homework" or because I was "tired."
Eventually, I started doing a lot of research online and learned that a neurologist would be a better doctor to treat chronic migraines. I also began keeping a migraine diary, detailing the foods and environmental factors present whenever I got a migraine, to see if I could notice any patterns. And I finally told my mom how intense my migraines really were and asked her to take me to a pediatric neurologist.
Unfortunately, it was a bad experience. After I told him I was a straight A student, the neurologist said I was just putting too much pressure on myself and needed to relax more. This didn't make sense because some of my worst migraine attacks happened during summer vacation, especially during trips to the family lake house where I did nothing but relax. Today, I know that's because of all the migraine triggers I was exposed to: bright sun, a different sleep schedule, and lots of things I was eating and drinking. But at the time, I felt utterly hopeless that this doctor thought such a simple, clearly incorrect solution could make my migraines go away.
The years passed, and my migraines continued inhibiting my life. I found an online migraine community, where I realized at least I wasn't alone. When I was 17, I decided to try a new doctor at the encouragement of my forum friends, and found a very kind local neurologist who got headaches himself. He did his best by prescribing preventative pills, but my migraines continued to worsen and I suffered bad side effects from the laundry list of medications we tried. When I showed him my monthly migraine diary, he often raised his eyebrow with shock at the frequency and severity of my migraines. I felt like I was his worst patient, a profoundly unsettling feeling for an overachieving student. I thought this was the best possible doctor to see for migraines. I didn't know then that he lacked the nuanced understanding and more focused education that a migraine specialist would have.
In my 20s, my migraines got even worse—I got a migraine almost every single day and was at a point of desperation. If you told me to stand upside down on my head for 23 hours a day, I would have done it, if it meant my migraines would go away. I realized I needed better medical care when I found myself lying to my neurologist. I didn't want to continue being his worst patient, so I started telling him I was getting fewer migraines than I really was. After a while, I knew I couldn't stay on the same path. Something needed to change.
When I was 26, a new friend told me about a migraine specialist she'd seen at a specialized headache clinic. I didn't even know there was such a thing as a headache clinic or a neurologist who only treated migraine. Her recommendation opened the door to a new life. I immediately made an appointment with the migraine specialist, Dr. Brian Grosberg, and was put on an eight-month waitlist. It was worth it. The first thing that eased my mind when I arrived at the headache clinic was realizing I wasn't the worst patient he saw. He treated all kinds of people with all kinds of migraines, all day long. I knew I could be honest with him and what I told him wouldn't surprise or shock him. He spent an hour with me during our first visit and he really listened and understood what was going on. This was remarkably different from the rushed 15-minute appointments I had previously had with doctors, which hardly gave us time to catch up before writing new prescriptions. Dr. Grosberg told me that with migraine, like a lot of chronic diseases, you have to try a lot of different things before you find what works. There's no magic formula. But he created a treatment plan for me, and we went from there.
My first treatment plan helped a little, but I was still struggling. I emailed Dr. Grosberg and he told me to come in as soon as I could so we could readjust. And with that readjustment, I saw a big difference. He changed some of the medication dosages and added some supplements. Finally, I went from 15 migraine days per month to 10. There were still a lot of bad days, but it was the first time in my life I'd seen progress and felt like I was moving in a positive direction. I saw Dr. Grosberg every three months and we continued to tinker with my medications. I was also trying other things outside of medication, like a gluten-free, anti-inflammatory diet, meditation, acupuncture, and other holistic therapies. He was very open to me exploring these outlets and I felt like I finally had an advocate on my side whose number one priority was helping me get better, no matter what it took.
Today, my life is so different than it used to be—I'm finally in control of my migraines. I still see Dr. Grosberg every three months, and we're constantly assessing and reassessing my treatment plan as the demands of my life and career evolve. I recently started taking a new injectable preventative medication that just got approved, and it's dramatically improved my quality of life. Instead of 5 to 10 migraines per month, I'm now only getting one or two. Everyone responds differently to medications, and I feel very lucky that this one is working for me so far, after so many years and so many medications that have failed. Some people complain about getting older, but I wake up every day even more excited to experience a life no longer dictated by migraines.
Dealing with chronic migraines for most of my life has been, at times, enormously challenging and depressing. What has always kept me going has been the daily practice of gratitude. I am grateful to have a doctor who knows this is a real disease, to have access to medications that really help, and to have found complementary therapies and supplements that have not only decreased my pain, but also made me a more healthy, active, and vibrant person. Migraines have also taught me to place my wellness first–a lesson that many of us don't learn until much later in life. I suffered for such a long time before finding the right doctor and treatment, and I can't believe that now, I get to wake up pain-free and enjoy an amazing, full life bursting with things I never imagined I would be able to do, like travel, manage a demanding career, and even enjoy the sunshine again. It's never too late to start living.
Grace Gold is a beauty and wellness journalist who contributes to a variety of national broadcast, print, and digital media outlets. She lives in New York City Metro Area.
Was this helpful?