PATIENT VOICES

Making the Most of Your Migraine Telehealth Appointment: What I've Learned

Was this helpful?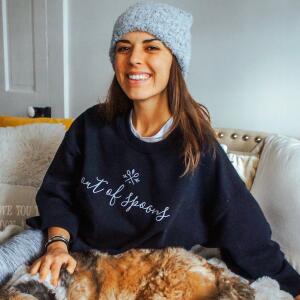 I've lived with chronic migraine for many years, so I know firsthand it's critical to have a strong relationship with your migraine doctor or headache specialist. I used to go to my neurologist's office regularly to ensure my treatment plan was as effective as possible. But as a result of the widespread shift toward increased telehealth since the onset of COVID-19, we've all had to adapt to new forms of communication with our medical team.
A sudden switch from the in-person rapport you and your doctor have developed to virtual interaction can be daunting. Before my first virtual visit, I was definitely curious and unsure how it would go. However, I've found that some advance preparation and mindful tweaks can smooth the transition to telemedicine and ensure that I get the most out of my appointments. And now, telehealth has become my preferred way to communicate with my doctor.
Make sure to download all necessary phone applications well beforehand. Some clinics require access to telehealth through a secure portal, so figure out if you need a username and password in advance. It can be stressful (and often prove unsuccessful) if you're scrambling to log in for the first time minutes before your appointment is due to start. Ensure you know exactly what the process entails and note whether you'll need to "arrive" early to check-in on the day of.
Next, prepare written questions and updates. This has been one of the most transformative tools I've used to build the relationship with my headache specialist. I usually have two sections; updates and new questions.
Updates include information like new medication side effects or the number of days each month that I've used triptan medications to treat a migraine. New questions are a thoughtfully narrowed list of the top 3 to 5 pressing concerns I'd like to discuss. Learning to be realistic about the amount of time I have with my provider and set my expectations accordingly has been challenging, but necessary. When I know I have more questions than we'll likely have time to cover, sometimes the last item on my list is planning a follow-up appointment to address additional issues.
On the Day of Your Appointment
Sometimes, I wake up with an unexpected "freight train migraine" that derails my whole day. When this happens on telehealth appointment days, and I still want to keep the appointment, I've called the office to ask if the conversation can be over the phone instead of video to minimize screen triggers. Most of my medical team has been accommodating, and this has allowed me to go forward and avoid the need to cancel and reschedule. If this is an issue for you, be sure to use this tool.
When your appointment begins, set out your objectives early so you and your doctor are on the same page. Let them know you have notes prepared and that there are certain key questions you'd like to cover. This provides a framework you can both follow, helping you to make the most out of your short time together.
During your appointment, be honest about your feelings toward telehealth. I've made it a point to emphasize how helpful this format is for me, as it reduces triggers and limits the draining burden of physically getting myself to the clinic. We've discussed continuing to use it as a part of my care, even as in-person appointments become more available. Your doctor doesn't know if you love or hate telehealth, so by communicating your feelings, you help them become better informed about how to best provide care for you in the future.
Lastly, before signing off from your appointment, try to spend a few minutes to list out important action items together. Sometimes, virtual visits don't include an "after visit summary," and I've found that jotting down a brief recap of our conversation and next steps can be extremely important.
Although I take notes during my appointments, I also continue writing after the call ends. Add in any extra details you want to remember; these can be a valuable reference when preparing for your next appointment. If you're making changes to your treatment plan, write a list of "to-do's" like call the pharmacy, schedule a procedure, arrange imaging appointments, etc.
Lastly, congratulate yourself on navigating this new norm! It's natural for telehealth to feel a little bit strange at first–it certainly did for me. Just as building an in-person relationship with a doctor can take some time, figuring out your telehealth groove can require the same. Know that by doing your best and preparing thoughtfully, you are doing enough. And give yourself some grace as you figure out the best way to make telehealth work for you.
Was this helpful?