How Your Diet Can Help Manage Chronic Migraine
Was this helpful?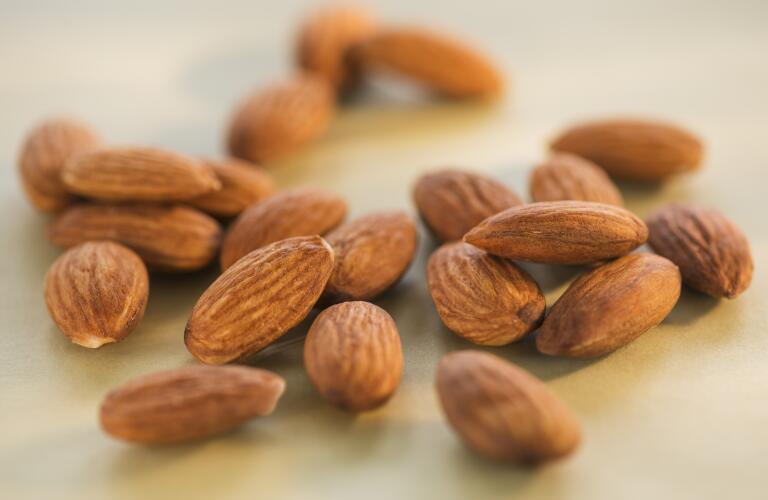 In the United States, 39 million people experience chronic migraine. That's one person in every four households, and 85% of those with chronic migraine are women. Migraine is a debilitating neurological disorder that causes severe head pain, nausea, and extreme sensitivity to light, sound, and smell. People living with migraine miss more days of work, run up higher medical bills, and have an increased risk of other serious conditions than those without the condition. Many factors can bring on a migraine attack, from stress and poor sleep to changing hormone levels in the menstrual cycle. Learn how diet may play a role.
Food Triggers Migraine: What to Avoid
Many people find their migraine attacks are triggered by specific foods, but it's different for everyone. The best way to see if there's a connection between eating a certain food and having a migraine is at the individual level. Start a food diary that includes what you eat at what time. If a food triggers a migraine, the time between eating it and onset of an attack is usually 12 to 24 hours. Go easy on yourself with this exercise. It's difficult for most people to pinpoint food triggers because so many other factors are at play at the same time.
It can help to know the suspected food triggers most commonly reported to the American Migraine Foundation are alcohol, particularly red wine, and chocolate. A solid link has also been established between drinking too much caffeine and migraine. Pay close attention to what happens in the several hours after you indulge. Additional foods that have been widely discussed as possible migraine triggers include:
Aged cheese
Processed meat
Beans
Yogurt
MSG (monosodium glutamate), an additive in some soups and Chinese cuisine
Aspartame artificial sweetener
The science isn't there yet, so it's important to focus on the patterns you see in your own experience. Eliminate one food at a time for four weeks to isolate it as a potential cause. Don't eliminate all potential food triggers at once. This won't tell you what you need to know and can throw a healthy diet out of balance. It's important to know that not eating for long periods of time, or fasting, may also trigger a migraine attack.
Unfortunately, there's no one proven migraine-friendly diet you can adopt and be done with it. However, some experts recommend these general guidelines:
Eat plenty of fresh fruits and vegetables
Include foods rich in vitamin B12 like eggs and nuts
Get enough magnesium through spinach and whole grains
Avoid processed foods
Eat five or six small portions at regular intervals throughout the day
Stay hydrated
Certain dietary supplements may also help, but don't try them without talking to your doctor. Supplements can have benefits, risks, and side effects just like prescription medications.
When it comes to a migraine diet plan, there's a lot to consider, but you don't have to figure it all out yourself. Ask your doctor about working with a registered dietitian who can help be your guide.
Was this helpful?