How to Prepare for a Virtual Doctor Visit for Chronic Migraine
Was this helpful?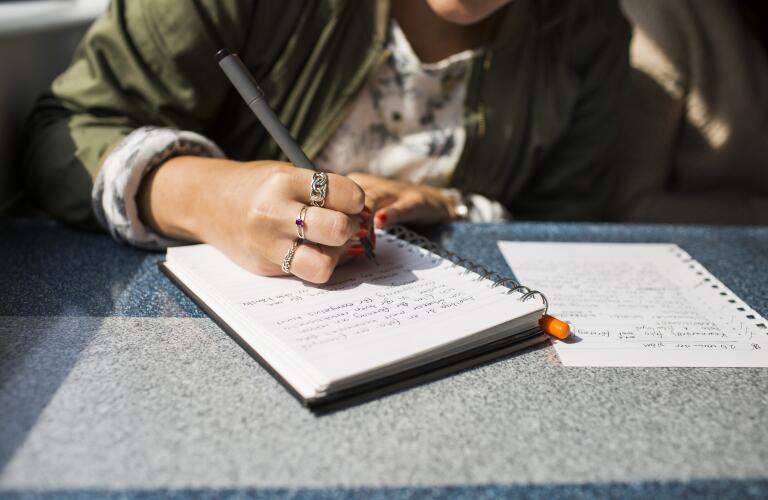 More than four million American adults have chronic migraine, with 15 or more migraine days each month. Although it can be a debilitating condition to live with, there are effective treatments that can significantly reduce migraine attacks and symptoms, and seeing your migraine doctor regularly can make a big difference. Studies have shown telehealth for chronic migraine can be just as effective as in-person visits, while offering wider access to specialists, shorter waits to get on the calendar, and greater convenience. Here's how to get ready for your virtual doctor visit for chronic migraine.
Virtual doctor visit: Check yourself in.
One of the first things that happens during an in-person appointment for chronic migraine is a nurse or another member of your doctor's team takes your blood pressure and body temperature and measures your height and weight. You can perform all the same steps yourself in advance of your appointment. If you need at-home equipment, you can find it at your local pharmacy in person or online. If you need help, ask your doctor's office staff.
Write down (or type up) key information about your chronic migraine.
Just like during an in-person doctor's visit for chronic migraine, your doctor will ask about your migraine symptoms and history during your telehealth appointment. Before your virtual visit, note down the following:
Family medical history of headache
Medications you take
Allergies you have
Patterns you've noticed in your migraine attacks
Where you feel the pain and how severe it is, often on a scale of 1 to 10
Symptoms you tend to have before an attack (vision problems, fatigue, yawning, nausea, light sensitivity)
Treatments you've tried
Your questions and concerns
Gather all this information in advance to help your doctor provide the best quality care. Depending on your provider, you may even be given an online form or questionnaire before your virtual doctor visit.
Set the stage for telehealth for chronic migraine.
Find a quiet, private area of your home for your virtual doctor visit. Plan ahead to avoid the distractions of pets, significant others working from home, and kids home from school. Make sure the area is well-lit so your doctor can see your facial expressions and gestures to your head and face as you explain your symptoms. It's better to have a light source in front of you or beside you than to be "backlit."
Test out the device, software, and internet connection you'll be using for your appointment in advance. Plan for backup if you can. For example, if you have more than one device, give them a test drive, too, in case you need to make a switch mid-stream.
If you're nervous about your appointment, it's okay to have someone with you. As with an in-person appointment, including a spouse, family member, friend, or caregiver can make you feel more at ease and help you fill in the blanks of your experience and information. An added advantage with telehealth is your loved one can help with "tech support" if needed as you stay focused on the conversation with your doctor.
As you prepare for a virtual doctor visit for chronic migraine, keep one thing in mind. This may be your first time, but it's not your doctor's. An entire healthcare team is dedicated to making it work for you.
Was this helpful?