PATIENT VOICES

How Telehealth Helps Me Better Manage My Migraine Care

Was this helpful?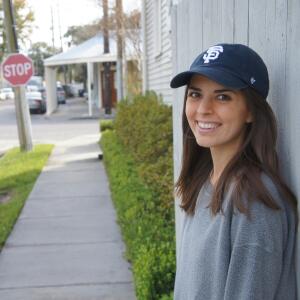 I've had chronic migraine for years now, and the rise of telehealth during the pandemic has provided many unanticipated advantages when it comes to my migraine care.
My current chronic migraine diagnosis is defined as having 15 or more migraine days per month for a period of 3 months or longer. Managing this condition requires regular meetings with my neurologist to make sure preventative therapies are working and adjust my treatment plan for controlling acute attacks. Since the onset of COVID-19, this has been done entirely via telehealth, and it's been a very welcome change for me.
Telehealth allows me to better manage–and greatly reduce–migraine triggers.
There's a long list of things that can trigger my migraines, and they can make leaving the controlled environment of my home a risky prospect on most days. When I absolutely have to leave the house on a migraine-impacted day, navigating the outside world can feel like an obstacle course, riddled with hurdles to sidestep or physical strain to endure.
Telehealth provides the opportunity to carefully control my environment before, during, and after doctor's visits. This has dramatically lessened triggers on appointment days, and allowed me to be more consistent in my ongoing care. By eliminating the need to drive, to endure bright fluorescent lighting, or to wait in crowded lobbies, virtual visits lower my exposure to nervous system stressors that often result in migraine pain.
Additionally, having my full "migraine toolkit" within arm's reach makes a huge difference in how equipped I am to manage my symptoms. Although I always carry a "mini toolkit" in my purse with medications, peppermint oil, a hat, and sunglasses, it pales in comparison to the arsenal of tools I have access to at home. I've worn an ice hat and migraine glasses during multiple virtual appointments, both of which are impractical and less likely to be used in a clinic environment. Small comforts only available from home, like a familiar cozy blanket, soft lighting, a warm cup of tea, or my furry pup nearby further enhance my sense of calm.
Without the triggers and anxiety of in-person visits, I can be more present and communicate better with my doctor.
Being home in a serene, thoughtfully curated setting eliminates the barrage of external triggers that can fuel distracting symptoms and physical stress. As a result, I'm able to approach telehealth conversations with more presence and focus, and share a more accurate summary of my migraine health with my doctor. In the past, during in-person visits, I exerted a lot of energy gritting my teeth through escalating pain from environmental triggers, and was distracted by the ever-present anxiety of knowing I still needed to get myself back home afterwards. With virtual visits, that energy can be used instead to engage more actively with my doctor. This is much more productive for both of us and less burdensome for me.
I also experience less anticipatory anxiety about telehealth visits. When I wake up with elevated head pain, it can be overwhelming to imagine physically getting to and making it through an in-person appointment. In contrast, when this happens on a telehealth appointment day, I'm confident I can use my home "toolkit" to help me complete the visit. I can't emphasize enough how helpful it is to avoid the anxiety about being physically present at an appointment, particularly for migraine patients like me, whose attacks can be unpredictable and debilitating.
In-person visits often require an entire day of recovery (sometimes several days) to manage the extra exertion and exposure to triggers. However, I find I'm able to bounce back from virtual visits more easily. Having the opportunity to close my computer and immediately be in a dark, quiet room with ice packs on, soothing snacks and drinks nearby, and a guided meditation playing is a much more migraine-friendly way to exit a medical appointment.
Scheduling and keeping a telehealth appointment is much easier.
There's a stark difference between sitting in my own home waiting for the doctor to appear on the screen versus sitting in a clinic lobby or exam room, wondering how long it will be until I'm back in my own space. Telehealth allows many administrative tasks to be done electronically, like filling out check-in questionnaires, listing medication updates and providing insurance information. This has made the entire system more efficient and simple for migraine patients.
Plus, a more streamlined check-in process increases the likelihood that my doctor can squeeze me in to his schedule on shorter notice so we can connect more frequently. I've also been able to more consistently keep my appointments and reduce last-minute cancellations, which is a major benefit for us both.
These are just a few of the significant ways telehealth supports my migraine care. Shorter and more reliable visits help me cope better with–or even completely eliminate–some of the more difficult aspects of doctor's appointments. It's a relief to speak with my doctor without having to face the unavoidable triggers that can contribute to migraine attacks lasting long after a medical visit is over.
Of course, there are still times when I need to see my doctor in the office, and while telehealth offers many benefits, it can't replace the in-person physical exam. Also, there's something to be said about the level of connection and reassurance that comes from meeting with my doctor face to face instead of through a screen.
Across the board, telehealth becoming more widely available has improved my migraine health and quality of life. It's a tool my migraine doctor and I plan to continue to use moving forward as part of my overall care, and one that I'm incredibly grateful for.
Was this helpful?